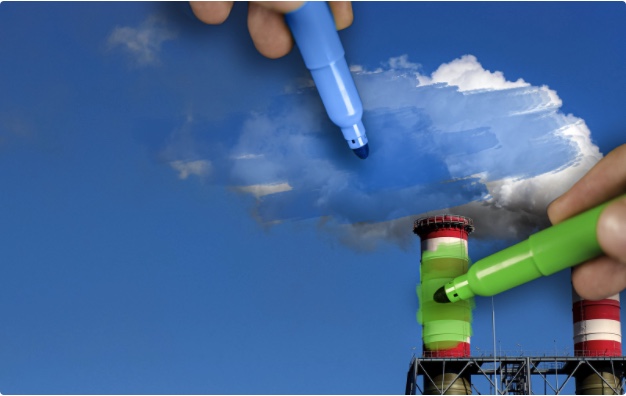 Bloomberg: Buyout Giants Rebrand as Forces for Good While Seeking Profits
Bloomberg reporter Sabrina Willmer assessed the difficulty of measuring the impact of private equity's investments that the industry claims are helping the environment and society. She reported how detractors of private equity "question whether an industry known for buying companies and then piling on debt, cutting costs, and cashing out in three to five years will leave those businesses better off."
Bloomberg, November 4, 2021: Buyout Giants Rebrand as Forces for Good While Seeking Profits
"Decades after the leveraged-buyout industry rebranded itself as private equity, private equity is rebranding as the next big thing in green and socially minded money management," Willmer wrote.
University of Oxford's Saïd Business School Economics professor Ludovic Phalippou told Bloomberg, "People are doing normal leveraged buyouts, but they take a subset that are feel-good sectors and call that impact. These investments would have been made anyway." He says he doubts private equity can deliver on ESG promises because the industry is unwilling to sacrifice returns.
While the American Investment Council, which represents the private equity industry, is lobbying against such requirements, Bloomberg reported that investors and activists are pushing for increased transparency through more data, given the various ways firms measure impact or ESG across their portfolios.
Private Equity Stakeholder Project Climate Director Alyssa Giachino told Bloomberg, "There is an urgent need for greater transparency to avoid what we have now, where companies write a narrative with cherry-picked anecdotes."
Willmer noted that the Private Equity Stakeholder Project "wants to see firms do more and has called on the U.S. Securities and Exchange Commission to subject them to more stringent climate-risk disclosures" (see "PESP to SEC on Climate Risk Disclosures: Private Equity Must Report Risks and Impacts") and that "Companies including KKR, Blackstone, and Apollo have come under fire from the group for their investments in fossil fuels" (see "Private Equity Propels the Climate Crisis: The risks of a shadowy industry's massive exposure to oil, gas and coal.")