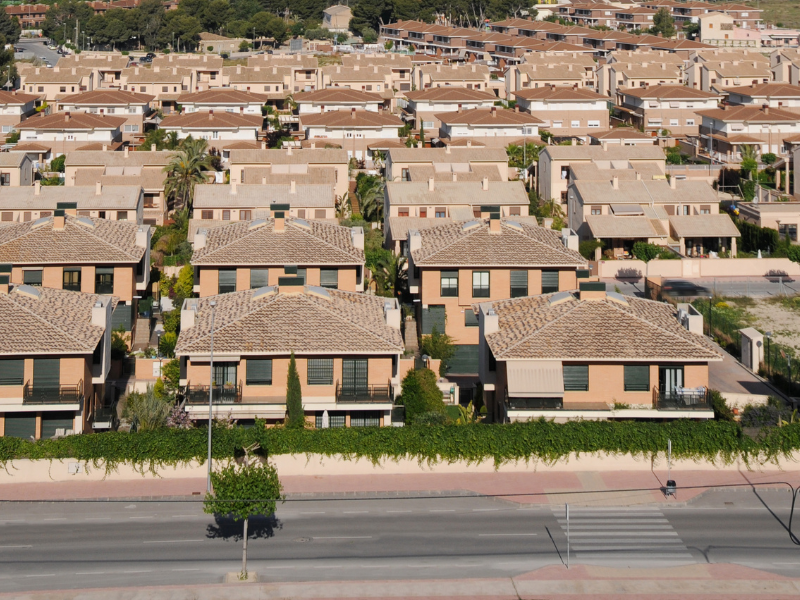 CNBC: Wall Street has purchased hundreds of thousands of single-family homes since the Great Recession. Here's what that means for rental prices
CNBC reported on how institutional investors "may control 40% of U.S. single-family rental homes by 2030" and how "a group of Washington, D.C., lawmakers say Wall Street needs to back away from the market."
CNBC, February 21, 2023: Wall Street has purchased hundreds of thousands of single-family homes since the Great Recession. Here's what that means for rental prices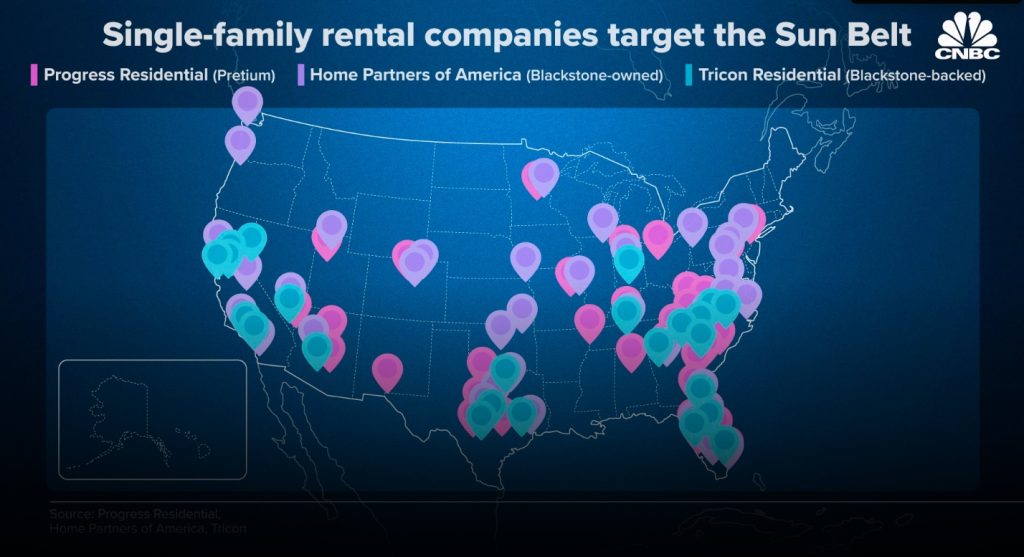 California Rep. and lead author of the Stop Wall Street Landlords Act of 2022 Ro Khanna told CNBC, "What we're saying is don't have private equity buying up single-family homes. What's outrageous is your tax dollars are helping Wall Street buy up single-family homes."
According to CNBC, the single-family rental industry got its start with government backing in the fallout after the 2008 financial crisis.
"It was that rare opportunity that attracted the institutions to build a portfolio out of these foreclosed properties," University of Texas at Dallas assistant professor of finance and managerial economics Steven Xiao said.
CNBC reported that since the early 2010s, Tricon Residential, Progress Residential, American Homes 4 Rent and Invitation Homes have each bought thousands of homes. They've also added to the housing supply in some cases with built-for-rent communities. Some of these companies are financed by private equity firms such as Blackstone and investment managers such as Pretium Partners.
"We heard from community organizers [who] are surprised at how many of the homes on a particular block will be owned by corporate landlords," PESP Housing Director Jordan Ash told CNBC.
 "It's almost a captive market…particularly in terms of single family rentals.
"They've [private equity firms] been very explicit about how people are shut out of the homebuying market and are going to be perpetual renters.
"Homeownership is the main way in this country that people build wealth. And while in some ways it may not look very different if someone is renting or owning a home, financially it's very significant both for that individual family and for communities whether or not they do own the home.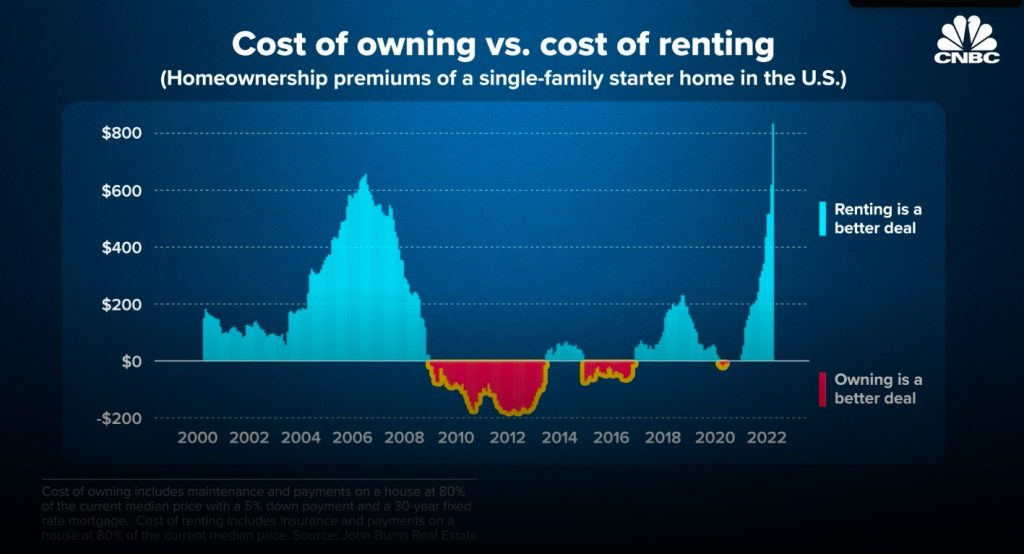 "And we think frankly that they [private equity firms] just own too many, particularly in the single family rental home industry. …[T]here are ways such as implementing additional taxes on them, that would either generate money for affordable housing or encourage them to sell off from their portfolio.
"We do support rent control, just cause eviction, different conditions to ensure the habitability of the property.
"Part of the problem with private equity involved in housing is that they're in it for the short term," Ash continued. "Their goal is to take a company, increase cash flow in order then to sell it or to take it public, which they did in the case of Invitation Homes.
"Unlike smaller landlords who are still looking to have a profit, may be in it for the long term and see it as a long term investment, are more concerned in terms of stability, concerned in terms of satisfied tenants, and wanting there to be less turnover, with private equity it's really about maximizing the short term returns."