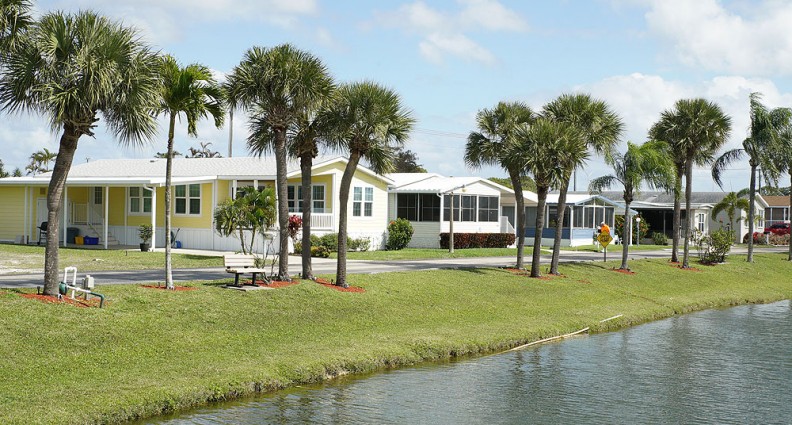 Denver Post: Four corporate owners generate a quarter of complaints from Colorado's mobile home residents
Four private equity-owned mobile home companies were the subject of a recent investigative report by the Denver Post.
Denver Post, September 23, 2021: Four corporate owners generate a quarter of complaints from Colorado's mobile home residents
They include RHP Properties, RV Horizons/ MHP Funds, Kingsley Management Company and Equity LifeStyle Properties.
Private equity firm Brookfield Asset Management acquired a portfolio of RHP Properties mobile home parks in 2016.
The Denver Post cited a report by The Private Equity Stakeholder Project, MHAction and the Americans for Financial Reform Education Fund: "Private equity giants converge on manufactured homes: How private equity is manufacturing homelessness & communities are fighting back." According to the 2019 report, billionaire businessman Sam Zell, perhaps the earliest example of a private equity giant getting into mobile home park ownership, received at least $12.7 million in director's fees and stock awards from Equity LifeStyle Properties in the previous five years.
The Denver Post reported in September that Equity LifeStyle Properties had 16 open complaints across 10 parks Colorado's new Mobile Home Park Oversight Program. RHP Properties had 20 open complaints across 30 parks in the state.
Elisabeth Voigt, the policy and development director of MHAction, a mobile home owner advocacy organization told the Denver Post, "These companies all have a very similar business model that we see across the country. That business model seems to be built around taking advantage of the fact that mobile homes are not in fact very mobile." Since it can cost between $5,000 and $10,000 to move a home — if it can even be moved at all — "folks are essentially trapped."
Assistant professor of sociology at the University of Colorado Denver and author on a book on mobile home communities Esther Sullivan told the Denver Post that corporate owners, as opposed to mom-and-pop operators, need to make profits for shareholders. Doing this effectively means massive rent increases, fee hikes and cuts in investments in infrastructure and maintenance, she said.
"This is really the leading edge of the issue surrounding manufactured home communities," Sullivan said. "It's been a veritable gold rush of private equity and corporations rushing to get in, while there's this massive affordable housing crisis at the same time."
Fortunately, Colorado's elected officials are looking at ways to give mobile home owners better protections, such as determining how to close gaps in the current statute, establishing a new fair housing unit in the Department of Law, and pushing for legislation "to provide greater legal authority and enforcement tools to allow the Department of Law to pursue bad actors in the housing industries," reported the Denver Post.