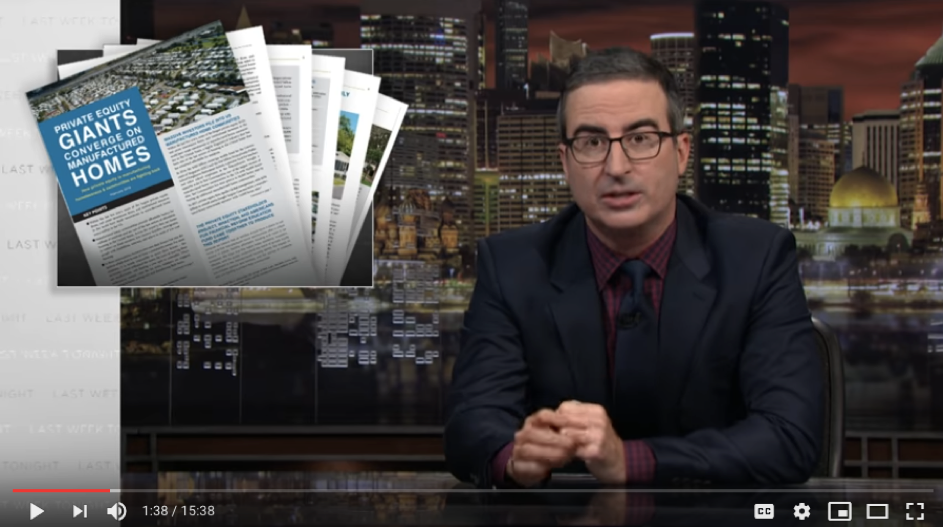 Last Week Tonight with John Oliver features our manufactured home report
Last Sunday, Last Week Tonight with John Oliver ran a long segment on the growing investments by private equity firms in manufactured home (i.e. mobile home) communities, threatening a source of affordable housing for millions of people.
The segment featured and drew heavily on a February 2019 report by the Private Equity Stakeholder Project, MHAction, and the Americans for Financial Reform Education Fund entitled Private Equity Giants Converge on Manufactured Homes.
Many of the largest private equity and real estate investors in the world, managing more than $1.77 trillion in assets, have bought up manufactured home communities at a rapid pace and raised rents and fees sharply, posing a dramatic new threat to the economic security of millions of seniors, people with disabilities, families, and immigrants in need of low-cost housing, according to the report.
Other coverage: