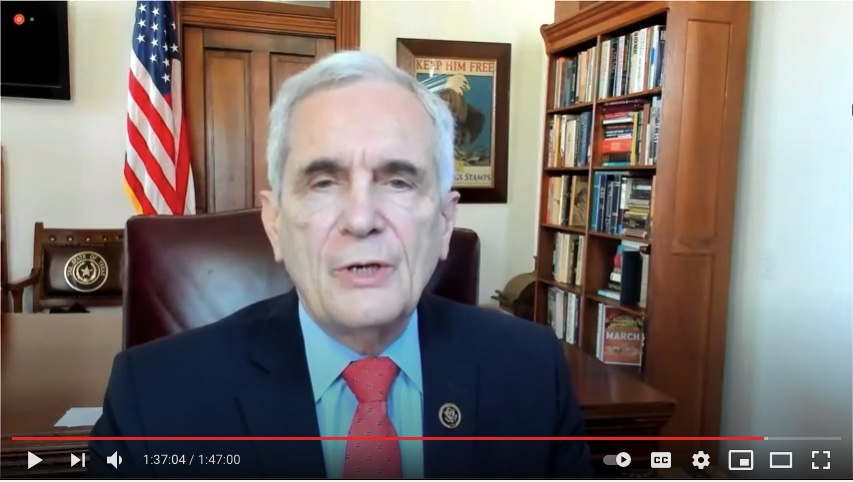 Modern Healthcare: Congress Eyes Private Equity In Nursing Homes After COVID Deaths
Modern Healthcare investigated how the complex ownership structures of nursing homes — an already fragmented section of the healthcare industry — make it hard for policymakers and families to know which facilities are owned by private equity investors or how profitable they are.
Modern Healthcare: Congress Eyes Private Equity In Nursing Homes After COVID Deaths
"We really don't know whether [Medicare/Medicaid reimbursement] rates are too low because without transparency, we have no idea where the money is going. We just know it's not going for the care," Charlene Harrington, a professor emerita of nursing and sociology at the University of California at San Francisco who studies nursing homes told Modern Healthcare.
Lawmakers and experts have questioned private equity's strategy of buying nursing homes in an apparent attempt to profit off of their real estate by selling the real estate to related third-parties and leasing it back to the operators at high rents.
"Examining the role of private equity in the healthcare system remains a top priority for the committee, especially in light of the last year, and we are actively accessing options for action here," said a Ways & Means Committee aide.
A February 2021 National Bureau of Economic Research paper found Medicare patients were 10% more likely to die at private-equity owned nursing homes in the first 90 days, due to lower staffing levels, higher use of antipsychotic drugs and other reasons.
Private Equity Stakeholder Project Healthcare Coordinator Eileen O'Grady told Modern Healthcare, "I think one of the biggest problems with private equity investment in healthcare is it's impossible to measure the impact. All we have are these anecdotal stories. It's very much the tip of the iceberg. What increased transparency does is allow regulators and lawmakers to have a more accurate picture of the landscape and help design policy that ensures these predatory practices can't continue."
The testimony that PESP's Eileen O'Grady submitted to the House Ways & Means committee's March hearing Examining Private Equity's Expanded Role in the U.S. Health Care System is here.
Photo: Screenshot of U.S. Representative Lloyd Doggett (D-TX) speaking at the March 25, 2021, hearing of the House Ways and Means Committee on "Examining Private Equity's Expanded Role in the U.S. Health Care System"