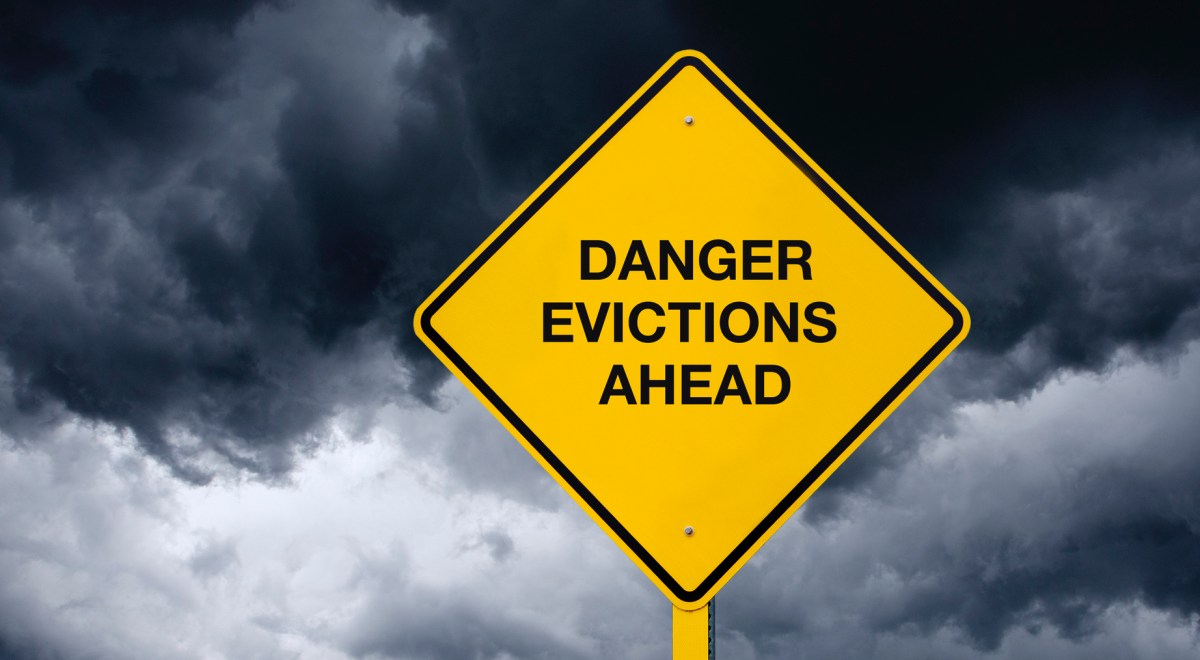 NPR and the Arizona Mirror Report on the Raging Evictions Crisis, with the Worst Yet to Come
NPR followed the plight of a single mom who owed less than $1,200 when she got evicted, yet ending up losing a home she owned outright and had lived in for 16 years.
NPR, Apr 16, 2021: Losing It All: Mobile Home Owners Evicted Over Small Debts During Pandemic
The pandemic is laying bare that mobile home owners are often very vulnerable. On average they make half as much income as regular single-family homeowners, and during the pandemic have been twice as likely to be behind on their housing payments. In addition, reports NPR, a lot of people don't know their rights. And the process moves very quickly.
The loans they get often don't have the same protections as regular mortgages, and they do not own the land underneath their homes that are in reality, not very easy to actually move.
NPR spoke with the Private Equity Stakeholder Project, which found — in just a handful of counties in a few states — upwards of 1200 eviction filings against people in mobile home parks.
"That just scratches the surface," Executive Director Jim Baker told NPR.
See our 2019 report with MHAction and Americans For Financial Reform Education fund on private equity firms buying up manufactured home communities.
The Arizona Mirror reported how the evictions crisis is only going to get worse after the moratorium eventually ends. Echoing what the Private Equity Stakeholder Project has noted, evictions not only didn't stop during the CDC moratorium, but "in courts in Maricopa and Pima counties, eviction actions are nearly back to pre-pandemic levels."
Arizona Mirror, Apr 15, 2021: There's an avalanche of evictions coming. No one knows how big it will be.
Citing data collected by the Private Equity Stakeholder Project, 30% of the 2020 evictions in Maricopa County are being filed by large corporations that own properties across the state, country and even across the world. Many of the companies responsible for the largest number of evictions also have histories of issues with their properties or disputes with tenants. Additionally, these companies and other landlords appear to be trying to evict tenants at a higher rate using a loophole in the federal moratorium. As a Pima County constable told the Arizona Mirror, there will be "an avalanche of evictions" coming June 30, when the federal prohibition on evictions expires. They continued, "Once the moratorium is off, yeah, we are going to have a lot. I feel like I'm screaming at the top of my lungs about how much of a problem this is going to be."