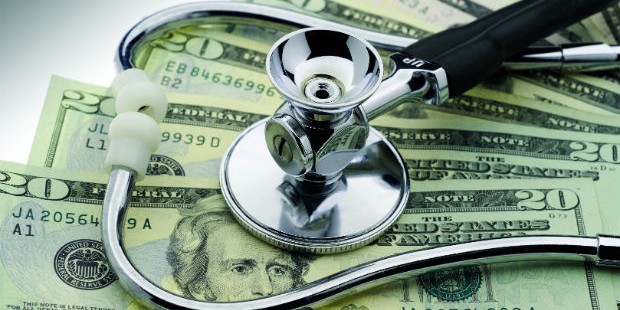 Pensions & Investments: Private Equity's Health-Care Role Draws Spotlight; Congress Hears about Studies on Detrimental Effects for Patients
Citing testimony given at a March 25 House Ways and Means Subcommittee on Oversight on private equity's expanded role in the U.S. health-care system, Pensions & Investments reports that academic studies are starting to show that certain investments in the private equity health-care universe, including investments in hospitals, nursing homes and behavioral health companies, have been detrimental to patient well-being.
Pensions & Investments: Private equity's health-care role draws spotlight; Congress hears about studies on detrimental effects for patients
One study revealed that private equity-backed hospitals have lower patient experience scores, and fewer full-time employees per patient than non-private equity hospitals, and that hospitals backed by private equity are more likely to be rural and/or located in lower-income neighborhoods.
Other potential issues brought up in the hearing include billing fraud allegations and dividend recapitalizations in which portfolio companies take on more debt to pay dividends to their private equity owners.
Such debt-funded dividends "put those companies at risk for restructuring, bankruptcy or cost-cutting to make up the interest payments and pay off debt," Eileen O'Grady, health care coordinator of non-profit Private Equity Stakeholder Project, told the subcommittee.
Some private equity-backed companies that used dividend recapitalizations also received relief under The Coronavirus Aid, Relief, and Economic Security Act support, O'Grady said in her testimony to the Committee.
Examples of companies that have paid their owners debt-funded dividends include Prospect Medical Holdings Inc., a chain of hospitals primarily serving low-income patients. Prospect is a portfolio company of private equity firm Leonard Green & Partners' fund, Green Equity Investors V LP. During its ownership of the chain, Leonard Green and other owners have taken dividend recapitalizations, including a $460 million dividend in 2018, O'Grady testified, with several Prospect hospitals having some of the lowest quality ratings from the Centers for Medicare & Medicaid Services.
Another example reported on by P&I is The Blackstone Group's portfolio company Apria Healthcare Group. In December, Apria paid $40.5 million to settle a Medicare fraud lawsuit brought against it by the U.S. attorney for the Southern District of New York and various states. The suit, filed in 2017, alleged that the medical equipment provider had submitted false claims to federal health programs including Medicare and Medicaid seeking reimbursement for the rental of non-invasive ventilators to patients who were not using them. Apria completed a debt-funded dividend the same month, paying out $200 million to Blackstone and other owners.
New York University Stern School of Business Assistant Professor of Finance Sabrina T. Howell testified, "Research on private equity has found that in sectors where product quality is transparent, markets are competitive, and there is no government subsidy, private equity has positive effects on productivity and product quality. However, health care has none of these features."
Photo: informa-mea.com