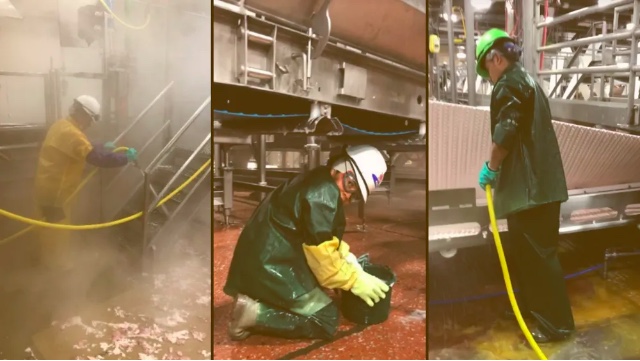 The Lever: Workers Are Funding Private Equity's Child Labor Exploitation
The Lever reported on how public officials have been using the retirement savings of unionized teachers, firefighters, and police officers to capitalize — and help Wall Street executives profit from — an outsourcing business that has used low-paid immigrants and even children for hazardous work in slaughterhouses.
The Lever, March 10, 2023: Workers Are Funding Private Equity's Child Labor Exploitation
It focused on how Packers Sanitation Services Inc., has been repeatedly bought and sold by private equity funds that manage retirement money for state and local public employees, and how those private equity firms have loaded Packers up with debt in order to pay themselves big dividends. The company's current owner is the world's largest private equity firm, the Blackstone Group, whose Republican mega-donor CEO collected $1.3 billion in pay and dividends last year, according to The Lever.
The article went on to describe how "The New York Timesrecently reported on a factory filled with young migrant workers at a giant food contract manufacturer that outsources production for major snack and cereal brands. That company, Hearthside Food Solutions, has also been owned by private equity funds managing public employees' retirement savings."
These "are especially dark examples of what can happen when pension officials put public employees' retirement savings into opaque private equity investments. Workers' own money often gets used to finance the war on workers, funding schemes to drive up housing costs, inflate health care bills, and keep wages low."
With the example of Packers, wrote the Lever, the money has helped private equity executives enrich themselves through vulnerable workers risking life and limb, undermining a century's worth of efforts in the United States to prevent children from working dangerous factory jobs.
PESP senior campaign and research coordinator Justin Flores said, "Private equity firms need to be more proactive and be more serious about labor conditions in the companies they own. And for the pension funds that are investing in these private equity funds, we think they also need to be more involved and more active in understanding and knowing what they're investing in and what management is doing at those companies."