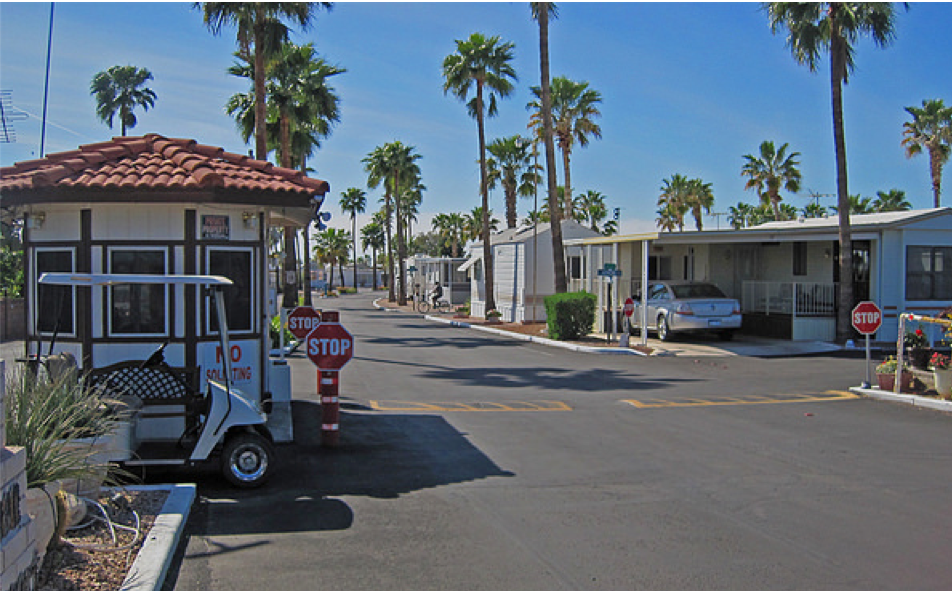 The New Yorker: What Happens When Investment Firms Acquire Trailer Parks
"Do you remember the old eighties game Mouse Trap?"
The New Yorker follows the harrowing journey of one mobile-home resident's fight against the inequities and sorrow caused by investment firms' increasing ownership of manufactured home communities.
According to a report by the National Low Income Housing Coalition, there is not a single U.S. state in which a person working full time for minimum wage can afford a one-bedroom apartment at the fair-market rent. Demand for subsidized housing far exceeds supply, and in many parts of the country mobile-home parks offer the most affordable private-market options.
In the U.S., approximately twenty million people—many of them senior citizens, veterans, and people with disabilities—live in mobile homes, which are also known as manufactured housing.
Residents of such parks can buy their mobile homes, but often they must rent the land that their homes sit on, and in many states they are excluded from the basic legal protections that cover tenants in rented houses or apartments, such as mandatory notice periods for rent increases and evictions.
In the past decade, as income inequality has risen, private equity firms have turned to mobile-home parks as a growing market. They see the parks as reliable sources of passive income—assets that generate steady returns and require little effort to maintain. Several of the world's largest investment firms, such as the Blackstone Group, Apollo Global Management, and Stockbridge Capital Group have spent billions of dollars to buy mobile-home communities from independent owners.
See our 2019 report with MHAction and the Americans for Financial Reform Education Fund: "Private Equity Giants Converge on Manufactured Homes"
One sign that a large investment firm has taken over a neighborhood is a dramatic spike in lot rent. Once a home is stationed on a lot, it is not always possible to move it; if it is possible, doing so can cost as much as ten thousand dollars. Most buyers are not eligible for fifteen- or thirty-year fixed-rate mortgages, so many of them finance their homes with high-interest "chattel loans," made against personal property.
The financial industry's pursuit of profits from mobile-home communities is undermining one of the country's largest sources of affordable housing.