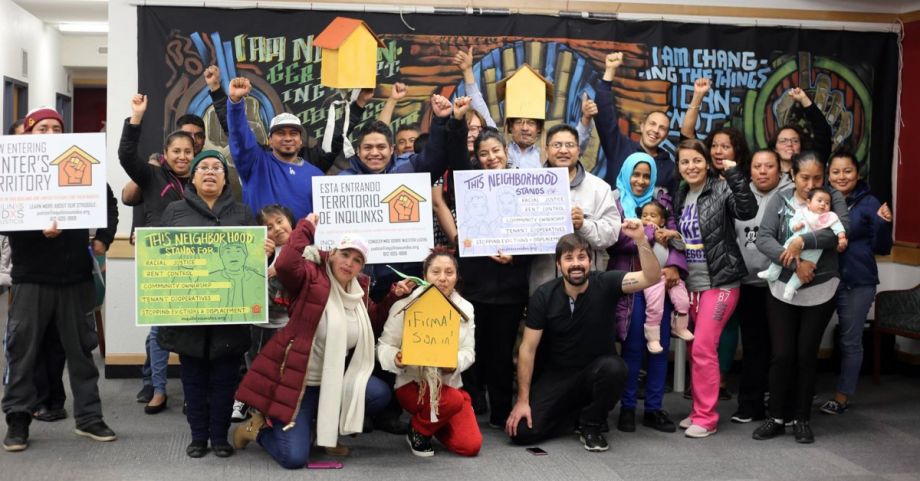 These Tenants Took On Their Corporate Landlords
Asking the question,  "What does it mean when your family's home is owned by a private equity firm?" Next City Executive Director Lucas Grindley talked with housing correspondent Roshan Abraham about his reporting on Inquilinxs Unidxs Por Justicia (IX), (United Renters for Justice) as well as Jordan Ash, the housing campaign and research director for the Private Equity Stakeholder Project.
Next City, January 11, 2023: These Tenants Took On Their Corporate Landlords
Ash spoke about "strategizing ways of upping investor pressure, and bringing transparency and municipal regulations to a murky process. Ash sees the IX as a model for the country and how tenants everywhere can look to the organizing in Minneapolis for inspiration.
"People have a tendency to feel that it's their own fault or that they did something wrong or to blame themselves or feel ashamed," Ash told Next City. "You also don't have that reinforcement from hearing from other tenants who are in the same boat. When you realize that it's not your fault, that you were taking advantage of, that you got screwed, you're not able to talk with other tenants to find out that you have something in common — that the problem is bigger than you."
Answering the question: "How does private equity make money off of single family homes?" Ash told Next City that "The private equity model…. is to increase the cash flow, increase the profit from whichever area it is they're getting into. They don't buy a business or buy a property because of how much money it's making now, they buy it because of how much money it can make. It's all about quick profits. They have a profit motive that's on steroids; it's not just making money, but making large amounts of money very quickly.
In the housing sector, Ash said that private equity firms increase rents; evict current tenants so new tenants can be charged higher rents; make month-to-month rents more expensive; add on additional fees not in the standard lease; and reduce their expenses which leads to neglecting maintenance and repairs.
This approach does not match the needs of tenants, Ash explained.
They have gone on a buying spree lately, not luxury housing, targeting low-income families – more lucrative because
They really are taking advantage of the fact that people want to buy a house. When talking with investors, they are talking about a market that targets those who want to buy a house but are shut out of the market.
Private equity firms minimize the difference between renting and owning – dismissing the financial importance of home ownership and how ownership has served as a way for families to build generational wealth.