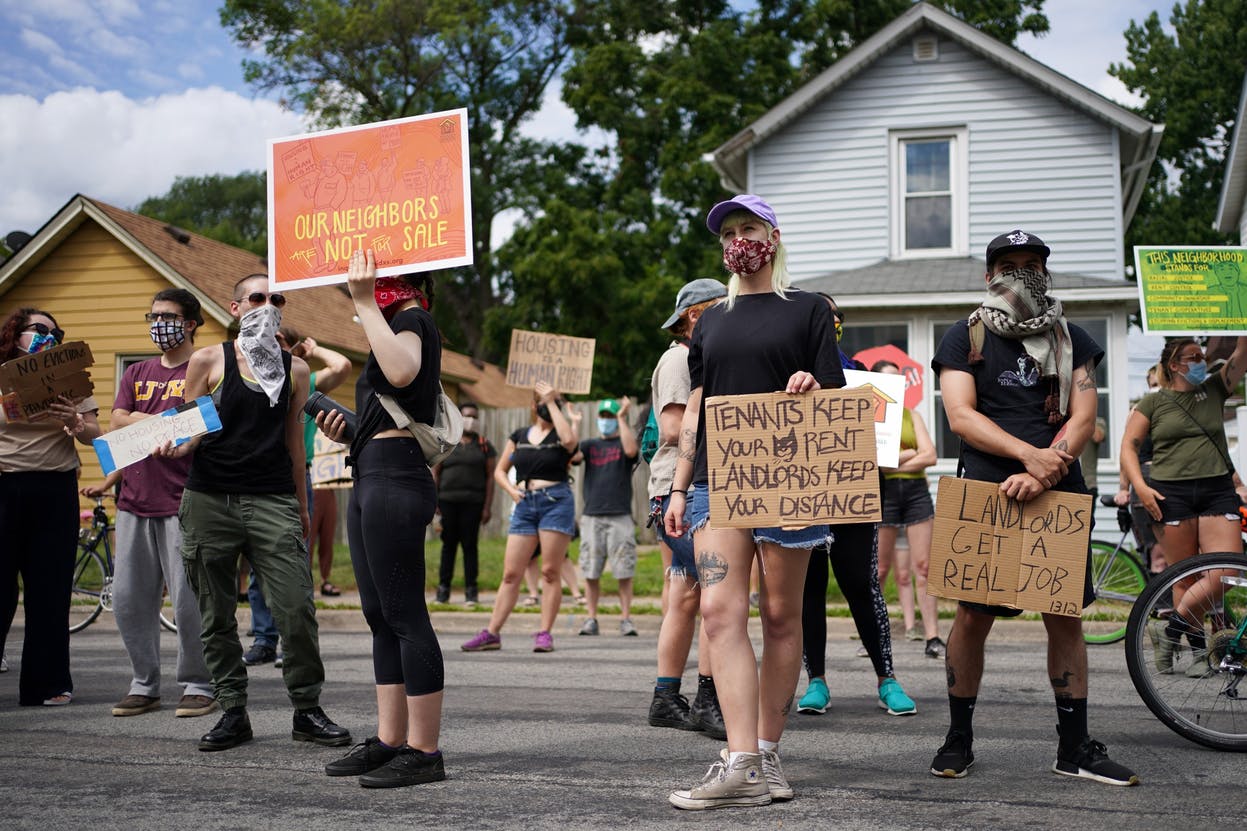 Vice News: Zillow Sells Thousands of Homes to Controversial Rental Powerhouse
Reporting on how Zillow has agreed to sell 2,000 of its homes to Pretium Partners, "the second-largest single-family landlord in the country, a controversial and growing powerhouse that has faced allegations it evicted tenants during the national eviction moratorium and didn't properly maintain Black family homes," Vice News cited PESP's July 27, 2021, testimony to a hearing of the House Select Subcommittee on the Coronavirus Crisis Oversight of Pandemic Evictions: Assessing Abuses by Corporate Landlords.
Of Pretium's recent growth, Vice wrote "That growth has come with allegations of callousness and worse."
Vice, November 10, 2021: Zillow Sells Thousands of Homes to Controversial Rental Powerhouse
From PESP's testimony, Vice reported how Pretium is "by far the most frequent filer of evictions" by corporate landlords tracked by PESP after the CDC's 2020 eviction moratorium took effect. It continued to list PESP's findings, including how Pretium evicted residents in majority-Black Georgia counties at seven times the rate it did in majority-white Florida counties, filing to evict tenants from nearly a quarter of the homes it owned in majority-Black DeKalb County, Georgia in the first six months of 2021.
Vice also noted the work by The Twin Cities' tenant organizing group United Renters for Justice/Inquilinxs Unidxs, which compiled the complaints of predominantly Black residents in Minneapolis who said Pretium is failing to adequately maintain their rental homes. Additionally Vice cited PESP's report on how Pretium's Progress Residential once described the CDC eviction moratorium as an "unconstitutional overreach" in a court filing.
Pretium Partners is a private equity and debt firm focused on the US single-family rental homes, headed by former Goldman Sachs partner Don Mullen. Mullen made millions betting against the mortgage market during the 2008 Global Financial Crisis.
In January 2021, Pretium Partners and its single family rental management company Progress Residential became the second-largest owner and operator of single-family rental homes in the United States when it acquired Front Yard Residential along with Ares Management and took the company private. Pretium now owns around 70,000 rental homes.
In April 2021 PESP published a report showing that during the CDC Eviction Moratorium that took effect on September 4, 2020, Pretium's Progress Residential and Front Yard Residential filed to evict hundreds of residents.
PANDEMIC EVICTOR: Don Mullen's Pretium Partners Files to Evict Black Renters, Collects Billions From Investors
Pretium Partners is the top filer of evictions since the beginning of 2021 within the seven states that the Private Equity Stakeholder Project has been tracking. Pretium's companies filed to evict more than 2,800 residents during the COVID-19 pandemic, with the companies filing most evictions after the CDC's eviction moratorium was announced in September 2020.
PESP's report was released after the Federal Trade Commission (FTC) and Consumer Financial Protection Bureau (CFPB) on March 29 announced they would investigate evictions by "private equity firms" and "major multistate landlords", amid "reports that major multistate landlords are forcing people out of their homes despite the government prohibitions or before tenants are aware of their rights."