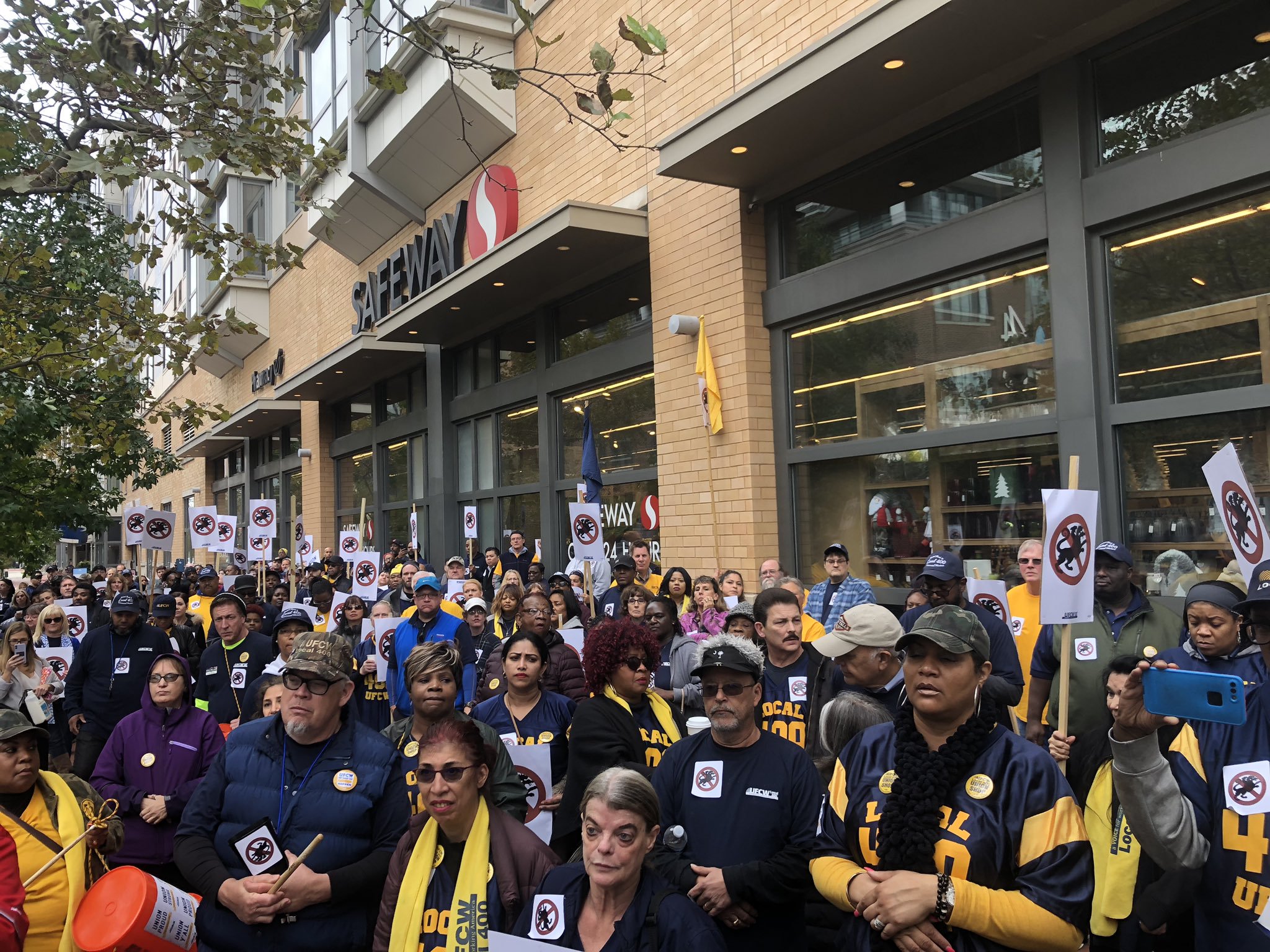 WSJ: Cerberus in Union's Crosshairs as Firm Prepares Albertsons IPO
In January, the Wall Street Journal reported that Cerberus Capital Management and other private equity owners of grocery retailer Albertsons are looking to take the company public through a $19 billion IPO.
Albertsons is the largest private equity-owned employer in the United States, with around 270,000 employees.
Last year, a report by the Private Equity Stakeholder Project and United Food and Commercial Workers Union Local 400 noted that the Cerberus-led ownership group had taken at least $350 million in fees and dividends from Albertsons since 2013. Now, the company is refusing to honor a commitment to preserve pension benefits for Albertsons-Safeway employees in the Washington, DC and Baltimore metro areas.
Last week, the Wall Street Journal and the New York Post reported on the growing dispute:
"As Cerberus Capital Management prepares to take Albertsons Cos. public, some of the grocery company's workers are waging a campaign against the private-equity firm, saying it is squeezing them for its own financial gain.
Unions representing about 10,400 workers at Albertsons's Safeway stores in the mid-Atlantic region have been publicly criticizing Cerberus for more than three months, claiming the firm is trying to break a commitment to backstop a pension fund that is critically low on cash. The unions have raised concerns with Cerberus's investors and members of Congress, while holding dozens of protests."
Full Wall Street Journal article is here.
"Supermarket giant Albertsons is looking to take itself public even as tensions escalate with unions and a powerful US agency over a soon-to-be insolvent pension plan, The Post has learned.
Albertsons, which owns the Safeway, Shaw's and Acme chains, is locked in a battle over a group pension plan covering some 50,000 supermarket workers in the Washington, D.C., area that's projected to be insolvent by February 2021, according to public filings."
Full New York Post article is here.
Our November 2019 report on Cerberus' investment in Albertsons-Safeway is here.