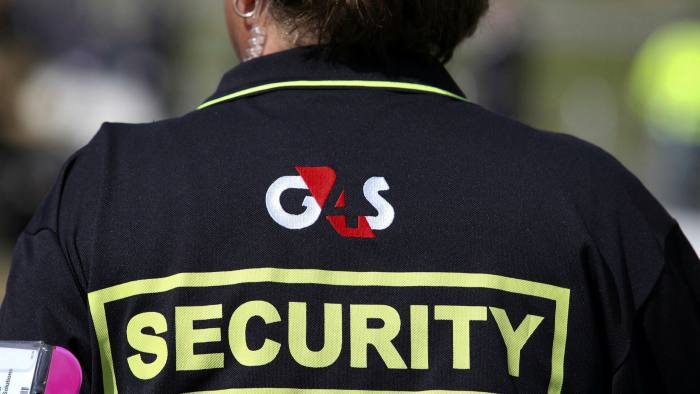 At G4S Global Alliance Forum, Private Equity Stakeholder Project Briefs Employee Representatives From Around the World of Risks Related to Private Equity Takeover of Security Firm
PESP Executive Director Jim Baker was a guest speaker at UNI Global Union's annual G4S Global Alliance forum, highlighting the amount of debt the British multinational will have if it is over by private equity firm Warburg Pincus and its U.S. based security company Allied Universal.
In addition to $4.6 billion in new debt to support the buyout, the company would have as much as $5.4 billion in existing Allied Universal debt and $3.7 billion in current G4S debt. The total debt for the combined company would be as much as $13.8 billion, a significant increase.
Nearly all (87%) of the funding for Warburg Pincus/ Allied Universal's buyout of G4S will come from debt.
With more debt there is increased risk and higher interest, so less cash to spend on other expenditures such as safer staffing, better training or improved health measures during the pandemic. The Guardian reported earlier this month that at least 90 security officers died from Covid-19 last year, but many still lack access to PPE and no one receives hazard pay.
Studies have found that private equity buyouts often lead to substantial job losses. A landmark 2019 study by researchers at Harvard Business School and the University of Chicago found that employment fell by 13% following private equity buyouts of publicly traded companies like G4S.
Baker joined with representatives of trade unions that represent more than 500,000 security guards employed by G4S. Hailing from 29 countries, at the meeting trade unionists affirmed their commitment to fight for better standards for workers at G4S.
In 2019 a major investor blacklisted G4S' shares after it said there was a "unacceptable risk of the company contributing to systematic human rights violations" related to forced labor of migrant workers in the Middle East.
Employee representatives from Australia, Belgium, Brazil, Cameroon, Colombia, Congo DR, Croatia, Denmark, El Salvador, France, Greece, India, Indonesia, Ireland, Kenya, Malawi, Nepal, Nicaragua, Paraguay, Peru, Sierra Leone, South Africa, Spain, Switzerland, Turkey, Uganda, UK, Uruguay, USA, and Zambia participated in the G4S Global Alliance forum earlier this week.
"The company which emerges as the owner will be among the very largest employers in the world and will have responsibilities towards some of the lowest paid workers in the formal economy, often in countries with little respect for workers' rights," said Christy Hoffman General Secretary of UNI Global Union.
Warburg Pincus has not explained how it will manage risks for workers if it is successful at acquiring G4S.
In January, the Private Equity Stakeholder Project hosted a forum for Warburg Pincus investors along with Michael Frerichs, Treasurer of the State of Illinois and Tobias Read, Treasurer of the State of Oregon, both of whose states invest with the private equity firm.
"I have real questions about how both private equity firms will manage risks related to workers at companies they own," said Michael Frerichs, state treasurer of Illinois, at the forum, adding "This is an especially pressing issue, given that [either company] would see the total number of employees in their portfolio companies more than triple with a G4S acquisition."
Media coverage:
Photo: Chris Ratcliffe/Bloomberg