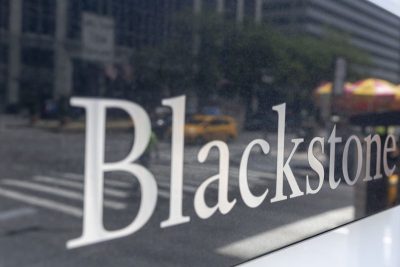 CBC: Big Investors Eye Canada's Home Market
A recent article from the Canadian Broadcasting Corporation (CBC) gives light to concerns that private equity and other institutional investors could soon come to dominate Canada's housing market. This problem is already widespread in the United States. The article says, "Private equity firms are now the biggest purchasers of homes in the US, worrying advocacy groups who say families can't compete against money managers with billions in assets."
CBC News: August 3, 2022: 'A new phenomenon': Big investors eye Canada's home market, ReMax president says
Compared to the US, Canada's single family rental (SFR) market is in its infancy, but worth watching, according to Canadian real estate insiders.
The article states that rising interest rates and falling property prices have sent private equity and other investors on the hunt for "stable assets to offset inflation and volatile stock markets". Canada could be their next target.
Canadians have reason to be on edge. Investor activity in the US housing market began only one and a half decades ago following the Great Recession and foreclosure crisis of 2008. In just a short time, corporate single family home purchases have ballooned.
In the US today, 28% of single family homes were sold to investors in Q1 of 2022, compared to 20% a year earlier, according to the Harvard Joint Center for Housing Studies. The industry journal Private Equity Real Estate estimates that by 2030, investors could control as much as 40% of the US housing market. 
By taking up a large share of the market, investors make it difficult for working class and middle income families to afford homeownership. 
This is especially true because investors skip the mortgage process altogether, outcompeting individual offers by paying for homes in cash. 
In addition to causing problems for would-be homebuyers, tenants in private equity-owned properties "face a slew of problems," said Madeline Bankson, a researcher with the Private Equity Stakeholder Project.
"Poor maintenance, broken air conditioners in the sweltering U.S. south, a lack of garbage collection, mold, exorbitant charges for late payments, and no one to respond when things break, are among the problems tenants in houses owned by large investors have reported to advocates."
"'The model is: increase revenues, decrease costs,' Bankson said."
Blackstone, the largest real estate investor in the US, recently opened a real estate office in Toronto, to expand on the $14 billion in Canadian real estate assets it already owns. Though Blackstone has said that it has no plans to purchase single family housing in Canada, future moves from similar firms could put a strain on Canada's already stressed housing market.
The exact magnitude of the institutional investor problem in Canada is unclear due to a lack of available data. There is no centralized database covering residential investment.
Some real estate insiders mentioned in the article argue that Canada is ripe for corporate landlord profit-making due to the country's constrained home supply and the rise of the US dollar compared to Canadian currency.