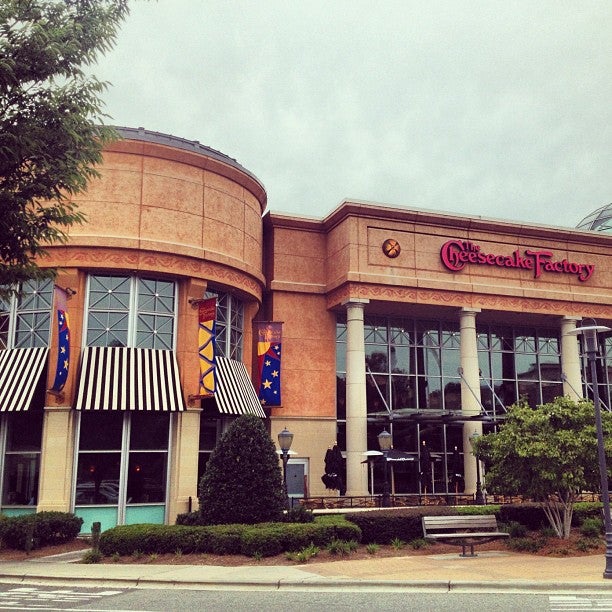 Cheesecake Factory Workers appeal to Illinois State Board of Investment about future Roark Capital Investment
Cheesecake Factory workers from California and Arizona, along with allies in Illinois, attended the Illinois State Board of Investment (ISBI) meeting on September 29, 2021[1] to urge Board members not to re-invest in Roark Capital, part owner of the Cheesecake Factory, until the company addresses the unsafe working conditions at their restaurants and provides employees with adequate benefits and wages.
ISBI committed $50 million to the Roark Capital Partners V fund in October 2018.[2]
On April 2020, Roark Capital invested $200 million in the Cheesecake Factory, making it the largest investor in the company. As part of the transaction, the President of Roark Capital was added to The Cheesecake Factory Board of Directors.[3]In June of 2021, The Cheesecake Factory was in the financial position to buy out most of Roark's stake in the company for $457 million leaving Roark with 2.4 million shares or 4.6% of the total stock in the company.[4]
Cheesecake Factory worker Pablo G. was the first to provide public comment, and he explained his work experience during the pandemic, "We have worked days when we were sick – for fear of retaliation. Workers deal with a toxic environment of abusive and manipulative management." Sophia U., who works with Pablo, explained her frustration with the company, "I speak on behalf of myself and my coworkers when I say that the restaurant's low wages, understaffing, and lack of benefits are making this company an unattractive employer. Turnover rates are high, managers can't find enough new employees to solve our understaffing issues, and existing employees are pushed to the limit."
Organizers Jessie Harmon (ROC-LA) and Alison Baker (ROC-Chicago) also provided comment sharing their unity with frontline workers. Rolando Favela a researcher at the University of Illinois School of Public Health – Center for Healthy Work provided the final public comment of the session, standing in solidarity with Cheesecake Factory workers. Mr. Favela said "Frontline workers, Cheesecake Factory workers, deserve safe and healthy workplaces and workers are entitled to fair compensation for their work. We stand in solidarity with Cheesecake Factory workers and are committed to protecting the health of workers in Illinois".
Trustee Judge Mary Seniara-Schostok expressed her gratitude for the workers comments, "I'm a judge so I'm aware of these organizations that are out there really supporting bartenders, waiters so that's great. I'm glad to hear that. Thank you all for your work. And again, we will look into this, and it certainly did not fall on deaf ears. Thanks for your time here today."
Before closing out the meeting another Trustee gave some final thoughts on the public comments presented, "I was just impressed by your – all of your presentations – they were done very professionally and very clearly, so thank you for that. Thank you for what you do – it goes without saying, and it's important to say it, all of you providing service during very difficult circumstances where you're putting your own lives at risk for someone wanting cheesecake. I can't thank you enough and I wish you all the best."
---
[1]https://www.isbinvestment.com/wp-content/uploads/2021/09/5.-Board-September-Notice.pdf
[2]https://my.pitchbook.com/profile/10143-55/investor/profile#lps
[3]https://investors.thecheesecakefactory.com/news-and-events/news-releases/news-release-details/2020/The-Cheesecake-Factory-Announces-200-Million-Strategic-Investment-From-Roark-Capital/default.aspx