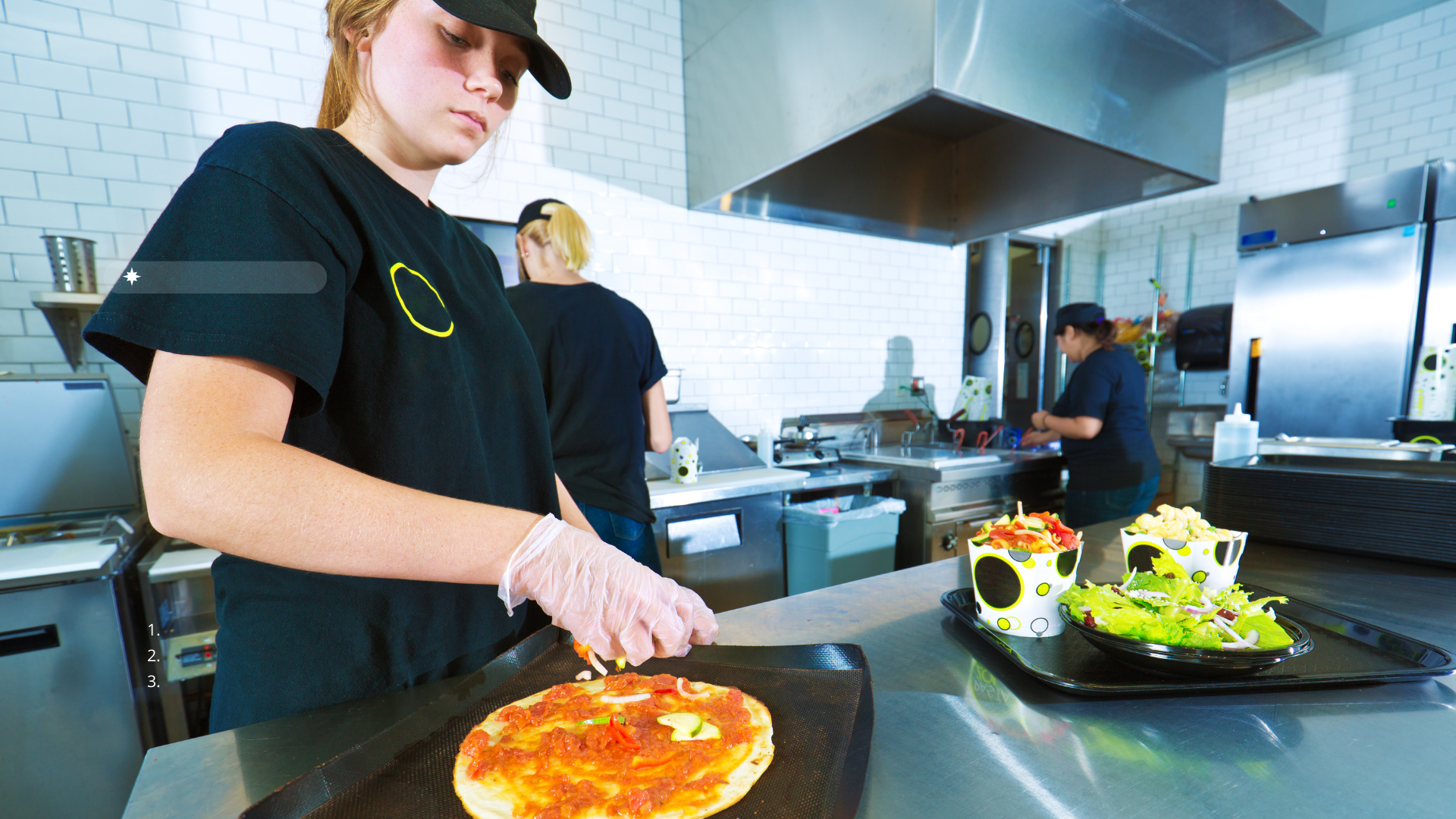 Company Wage Tracker Finds McDonald's, Wendy's and Roark-owned Restaurants Have the Most Employees Earning less than $15/hour
A collaboration between EPI and the Shift Project, The Company Wage Tracker looks at 66 large retail and foodservice firms and shows how many workers the firms employ, how much revenue they generate in U.S. operations, how much their CEOs make and what shares of their U.S. hourly workers fall within certain wage categories.
Go Banking Rates, April 21, 2022: McDonald's, Wendy's, and Other Fast Food Restaurants That Have the Most Employees Making Less Than $15/hour
The Tracker results showed that between March 2021 to November 2021, 56% of hourly service workers surveyed made under $15 per hour, with foodservice and hospitality workers earning the lowest wages.
Food Service jobs are the lowest paid occupational group in the U.S. Many of the jobs at Dunkin' Donuts and the other Roark Capital-owned brands pay between $10/hr.-$12/hr. A GAO report 2020 found that employees at some Roark Capital-owned brands are among the most frequent recipients of food stamps (i.e., SNAP) in some states.
See PESP report: Roark Capital's Booming Wage Theft Risk
Fast food has been a major area of growth among private equity firms over the past few years, which contributes to wage stagnation within the industry. The low pay and poor working conditions at fast-food restaurants have resulted in labor shortages, and as a result, restaurants have had to cut store hours or close their dining spaces, posing a large operational risk for Roark Capital since so many of its investments are in the fast-food industry.
Roark Capital stands out as one of the largest employers of low-wage workers with 1 million employees nationwide. Many of the lowest-paying fast-food chains are part of Roark's Inspire brands, including Sonic and Arby's which both pay their employees' poverty wages in more than 80% of their portfolio companies. Even the higher paying franchises in their portfolio like Jimmy John's and Dunkin Donuts still pay well over half of their staff less than $15 per hour.
Foodservice workers are more likely than workers in any other industry to be victims of wage theft – when companies fail to pay workers the full wages they are legally entitled to. Since 2010, there have been more than 450 investigations by the US Department of Labor, resulting in Dunkin' Donuts stores being ordered to pay over $1.5 million in back wages to over 3,600 of its workers for minimum wage and/or overtime violations.
Other Roark Capital-owned companies – Jimmy John's, Sonic Drive-In, Jamba Juice, Buffalo Wild Wings, Arby's, Hardee's, and Carl's Jr – have also paid out millions of dollars for minimum wage and overtime violations.
Private equity firms make money by buying companies, streamlining their operations, and then selling them a few years later for a profit. This streamlining process leads to cutting costs wherever possible, often at the expense of entire communities. The low wages that remain consistent across Roark's investments are a defining feature of its business model – not an anomaly.
While many other large restaurant chains, like McDonald's, Domino's, and Denny's have dropped their opposition to a $15 minimum wage, Roark Capital's Inspire Brands bragged about its role in helping to kill the federal Raise the Wage Act and is deeply involved with the National Restaurant Association, which has been one of the major opponents of raising the federal minimum wage.