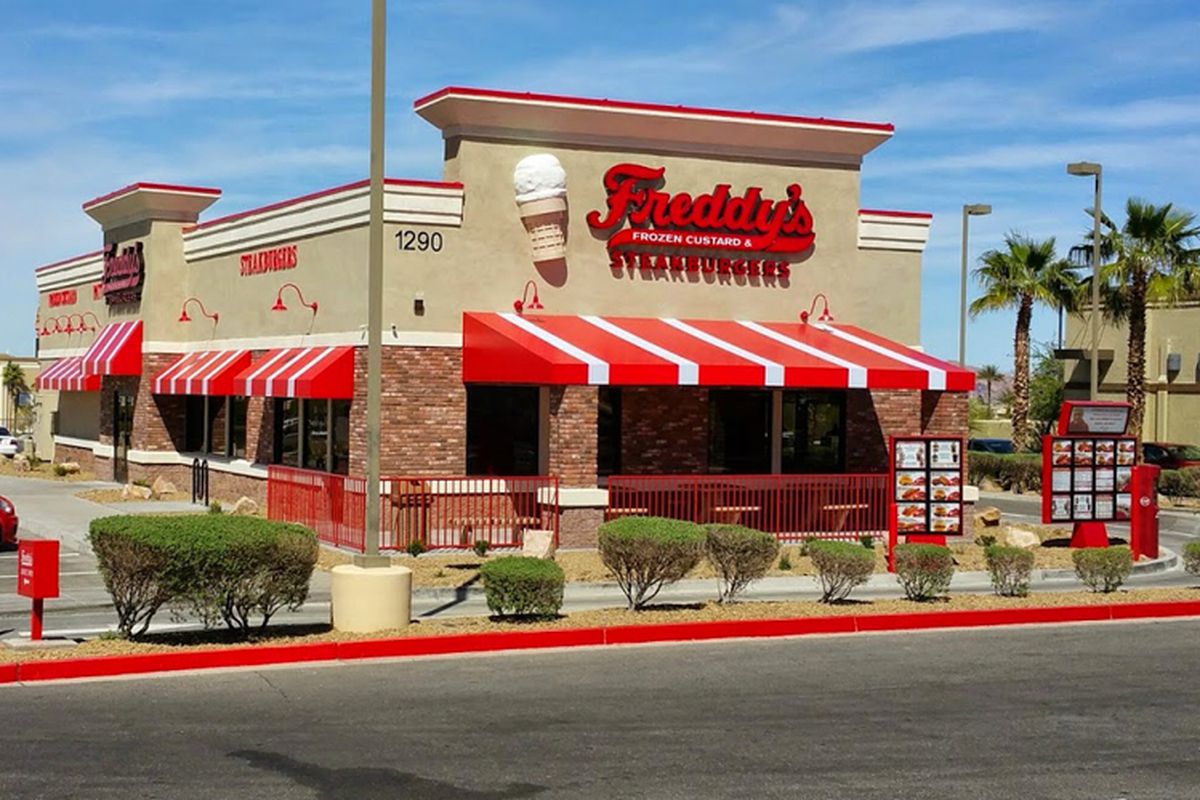 Employees of Private Equity-Owned Freddy's Walk Off the Job for the Third Time to Demand COVID Safety
Workers at Freddy's Frozen Custard and Steakburgers— a Kansas-based franchisor of fast-casual restaurants with stores in more than 30 states — struck for the third time in the past year over COVID safety concerns. Private equity firm Thompson Street Capital Partners acquired Freddy's Frozen Custard & Steakburgers in March of 2021. 
Thompson Street Capital Partners has $2.6 billion in assets.
Freddy's fast food workers walked out during the lunch rush on August 20 in Durham, NC, and shut down their store for a full day after management mishandled back-to-back COVID cases in their store. Striking workers were joined by restaurant, home care and retail workers who are organizing across sectors in North Carolina and collectively demanding $15 an hour and union rights, according to NC Raise Up. 
"Our manager walked in with 2 bottles of liquid bleach, dumped the bleach on the floor and told us to mop. This was Freddy's idea of a proper COVID cleaning, so they could reopen the store in an hour," said Ieisha Franceis, a member of NC Raise Up/Fight for $15 and a Union and one of the workers who organized the strike. "We are striking and standing together because apparently it's up to us workers to protect ourselves, each other and even our customers."
This strike marked the third time in a year that workers have withheld their labor in order to protest dangerous working conditions inside the store—each time drawing public attention and statements of support from local officials.
"After our last strike, we won assurances and a better COVID policy. But now we see that Freddy's isn't following the rules they agreed to. This shows why we need a union. We need the power to hold Freddy's to their word," said Jamila Allen, who helped organize all her coworkers—recruiting 13 first-time strikers who are now part of the movement for $15 and a Union.
The largest number of workers employed by private equity-owned companies are concentrated in industries with large numbers of low-wage workers – at least 1.5 million workers in Food Service, 1.1 million workers in Retail, and almost 1 million in both Security and Health Care.
Private equity firms should ensure that all direct and contracted employees of their portfolio companies have safe working conditions and the training and protective equipment they need to do their jobs safely. Increasingly, large publicly-traded employers are committing to pay all workers, including tipped workers, at least $15/hour. The private equity industry directly employs more than 10.7 million workers, and is large enough to dominate wage markets.  As such, PE firms should commit to pay a $15 minimum wage. Studies have shown that prevailing wages help close racial wealth gaps, raise standards for women workers, lift families out of poverty, and increase productivity while reducing injury rates.