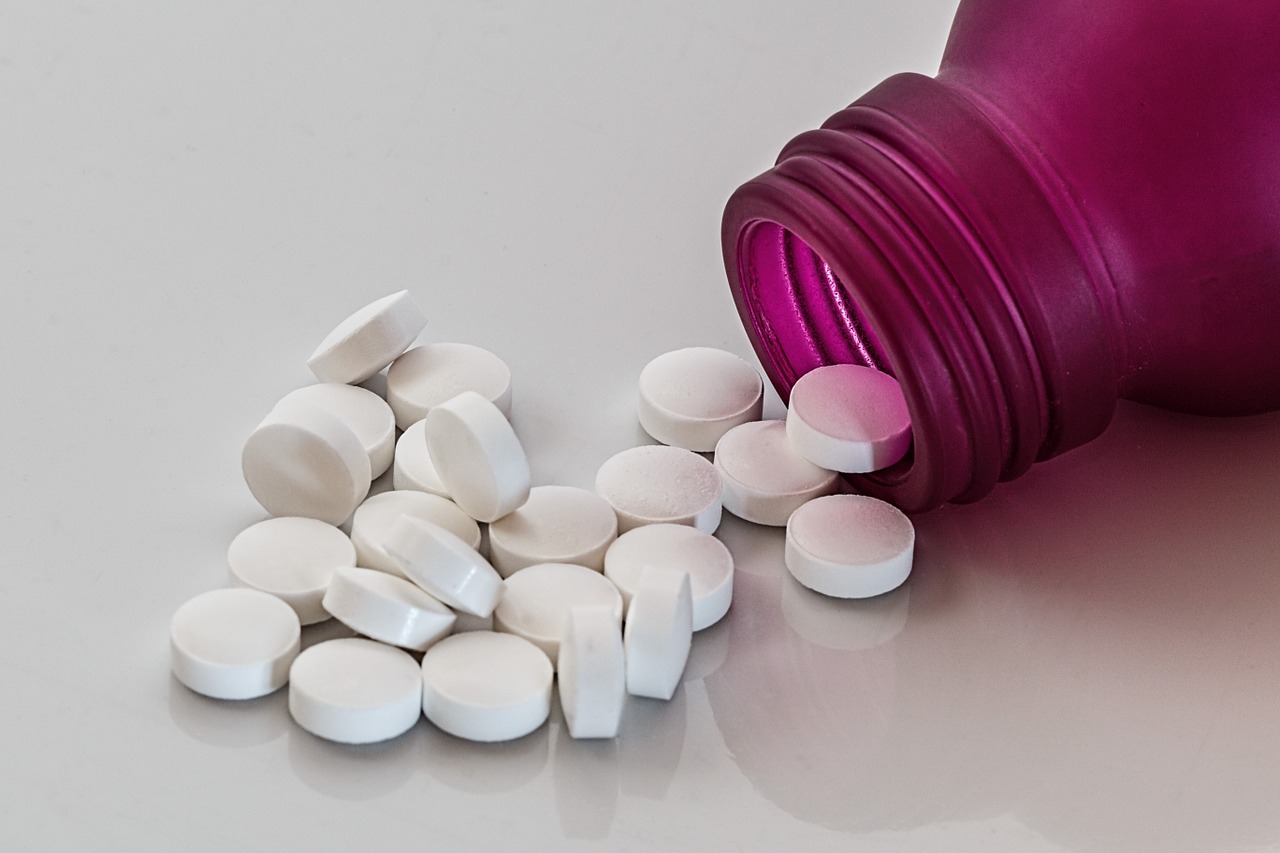 Even During the Pandemic, Some Private Equity Firms Are Still Collecting Debt-Funded Dividends from Health Care Companies
After briefly halting the practice earlier this year, private equity firms' use of dividend recapitalizations has seen a significant resurgence in recent weeks. Dividend recapitalizations are transactions where private equity firms add debt to the companies they own to pay themselves special dividends. Bloomberg reported that September was the biggest month for dividend recapitalizations since 2016, accounting for almost 24% of the leveraged loans issued as of the middle of the month, up from an average of 4% over the last two years.[i]
Despite rising COVID-19 cases around the country, some health systems at risk of being overwhelmed, and the federal government pouring billions of dollars into health care providers, some private equity firms, including Court Square Capital Partners and GTCR, have pulled dividends totaling hundreds of millions of dollars from health care companies Golden State Medical Supply and Maravai Life Sciences.
Dividend recapitalizations carry substantial risk to private equity-owned companies. The tactic leaves private equity-owned companies, not the private equity firms themselves, on the hook for interest payments and to pay off the debt while reducing the private equity firm's exposure. The added debt may divert money that could be used for improving operations, may weaken credit ratings, and could leave the company more susceptible to market conditions (like a pandemic) that could force a restructuring or bankruptcy.[ii]
It is especially troubling that private equity firms would extract debt-funded dividends from health care companies, which often draw substantial revenue from publicly funded programs like Medicare and Medicaid and more recently, CARES Act stimulus payments. Loading health care providers with debt to enrich wealthy investors not only threatens quality of care provided and health care workers' jobs, but also siphons money out of publicly funded programs.
See our report: "Dividend Recapitalizations in Health Care: How Private Equity Raids Critical Health Care Infrastructure for Short Term Profit"
As the COVID-19 pandemic lays bare the weaknesses in the infrastructure of the US health care system, it is crucial to examine how some private equity firms are using that system to enrich themselves, even during the pandemic.
Golden State Medical Supply (GSMS) – Court Square Capital Partners
Golden State Medical Supply (GSMS) is a distributor of generic pharmaceuticals. It primarily supplies federal agencies, such as the US Department of Veteran Affairs, the Department of Defense, Department of Health and Human Services, and Department of Justice. It is owned by private equity firm Court Square Capital Partners.[iii]
Court Square acquired GSMS from another private equity firm, Frazier Healthcare Partners, in a leveraged buyout in June 2019.[iv]
In recent years, US Government agencies have paid GSMS hundreds of millions of dollars to supply drugs for soldiers, veterans, and others.[v]
In April, for example, GSMS was awarded an emergency no-bid contract with the US Department of Veterans Affairs (VA) to supply the agency with hydroxychloroquine, the anti-malaria drug backed by President Trump as a COVID-19 treatment despite warnings from the Food and Drug Administration that the drug is ineffective in fighting the coronavirus.[vi]
GSMS secured the hydroxychloroquine contract with the VA despite a pending whistleblower lawsuit accusing the company of fraud. In 2017, a group of pharmacists working for GSMS sued the company for allegedly repackaging generic drugs imported from India, selling them to the federal government, and lying about their country of origin (generic drugs from India are not permitted under the federal Trade Agreement Act). Golden State has denied the claims.[vii]
In September 2020, GSMS completed a $120 million dividend recapitalization. Credit rating agency Moody's Investor Service rated the transaction as credit negative, noting that it will increase the company's debt/EBITDA ratio to 6x.[viii]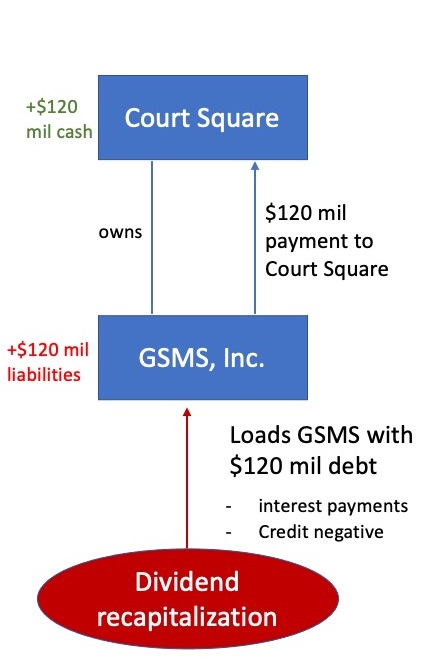 In sum, Court Square paid itself a debt-funded dividend from GSMS while after the company collected tens of millions of dollars supplying drugs like hydroxychloroquine to the US Government, despite being sued for alleged fraud.
Maravai Life Sciences – GTCR
Maravai Life Sciences is a platform whose portfolio of companies manufacture scientific reagents used in drug development and manufacturing. The company is owned by private equity firm GTCR, which created Maravai as a platform in 2014 and completed its first acquisitions in December 2017.[ix]
In October 2020, Maravai completed a $750 million refinancing of its debt, of which $94 million was used to pay a dividend to the owners.[x]
That was the second dividend recapitalization undertaken by Maravai in the last two and a half years of operating its portfolio of companies. In July 2018, Maravai paid a $52 million debt-funded dividend to its owners. That represented 47% of the company's revenue, which was approximately $109 million at the time.[xi]
Maravai's companies have done business with the US government, including sales to the US Army and the Federal Emergency Management Agency signed earlier this year.[xii]
Maravai's TriLink Biotech is involved with COVID-19 vaccine research in partnership with the Imperial College of London, a public research university in the United Kingdom.[xiii]
---
[i]https://www.bloomberg.com/news/articles/2020-09-18/private-equity-using-loans-for-payouts-at-fastest-pace-in-years, https://www.ft.com/content/a9ff463b-01d7-4892-82dc-2dbb74941a16
[ii]https://pitchbook.com/news/articles/pe-firms-keep-deploying-dividend-recaps-despite-the-risks
[iii]https://www.moodys.com/research/Moodys-upgrades-Golden-State-Buyers-CFR-to-B2-outlook-stable–PR_427507, https://www.usaspending.gov/keyword_search/%22Golden%20State%20Medical%22
[iv] https://www.frazierhealthcare.com/team/ben-magnano?strategy=growth-buyout
[v] https://www.usaspending.gov/keyword_search/%22Golden%20State%20Medical%22
[vi] https://www.usaspending.gov/award/CONT_AWD_36C77020P0522_3600_-NONE-_-NONE-
[vii]https://www.usatoday.com/in-depth/news/investigations/2020/07/07/covid-19-contracts-overlook-fraud-claims-masks-sanitizer-and-ppe/5352886002/
[viii]https://www.moodys.com/research/Moodys-Golden-States-debt-funded-dividend-is-credit-negative–PR_433218
[ix]https://www.moodys.com/research/Moodys-affirms-Maravais-B3-CFR-stable-outlook–PR_433882
[x]https://www.moodys.com/research/Moodys-affirms-Maravais-B3-CFR-stable-outlook–PR_433882
[xi]https://www.moodys.com/research/Moodys-assigns-B3-CFR-to-Maravai-Intermediate-Holdings-LLC-outlook–PR_386374
[xii] TriLink has contracts with the US Army and Vector Labs has contracts with FEMA. See FDPS database for details: https://www.fpds.gov/ezsearch/fpdsportal?indexName=awardfull&templateName=1.5.1&s=FPDS.GOV&q=&x=16&y=15
[xiii]https://www.prnewswire.com/news-releases/trilink-biotechnologies-and-imperial-college-london-announce-collaboration-to-produce-sarna-for-covid-19-vaccine-development-301045400.html