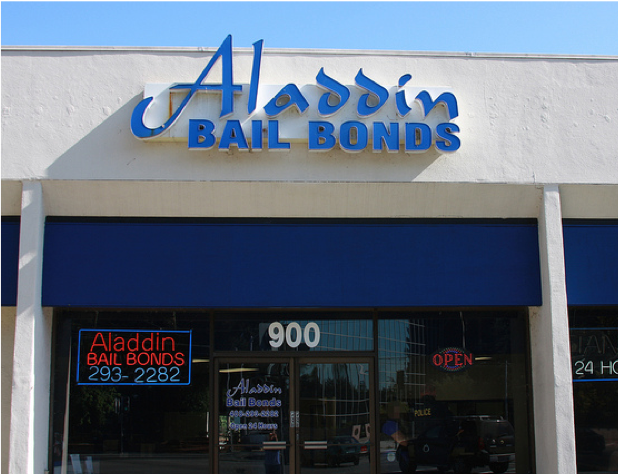 Following ACLU report, Endeavour Capital exits bail bond investment
Over the past few decades, the number of Americans incarcerated in jails has swelled, contributing significantly to the nation's mass incarceration crisis. On any given day, more than 400,000 people are in jail even though they have not been convicted of a crime. They are detained before trial, many because they cannot afford cash bail.
Private equity firm Endeavour Capital—backed by large public pension funds, university endowments, and foundations—in 2012 acquired Aladdin Bail Bonds, the largest bail bond company in the United States, and Seaview Insurance, a related insurer.
Relying on public investment dollars, Endeavour Capital expanded Aladdin Bail Bonds to several additional states. It also spent millions of dollars lobbying to expand for-profit bail to states where it is against the law and fighting efforts to reform the predatory system.
The American Civil Liberties Union (ACLU), with the support of the Private Equity Stakeholder Project, in December released a report "Profiting Off Misery: Endeavour Capital and the Predatory Bail Bond Industry," looking at private equity and the bail bond industry.
In November, at a hearing of the House Financial Services Committee focused on private equity, Rep. Rashida Tlaib of Michigan questioned Endeavour Capital's ownership of Aladdin Bail Bonds, asking one of the panelists "Is it appropriate for private equity firms like Endeavour Capital to invest public employee retirement funds into predatory industries like the bail bond industry to prey heavily on poor communities?"

In early 2020, following months of outreach to Endeavour Capital investors by the Private Equity Stakeholder Project, the ACLU, Color of Change, SEIU Local 925 and others, Endeavour Capital exited its investment in Aladdin Bail Bonds.
Media coverage: