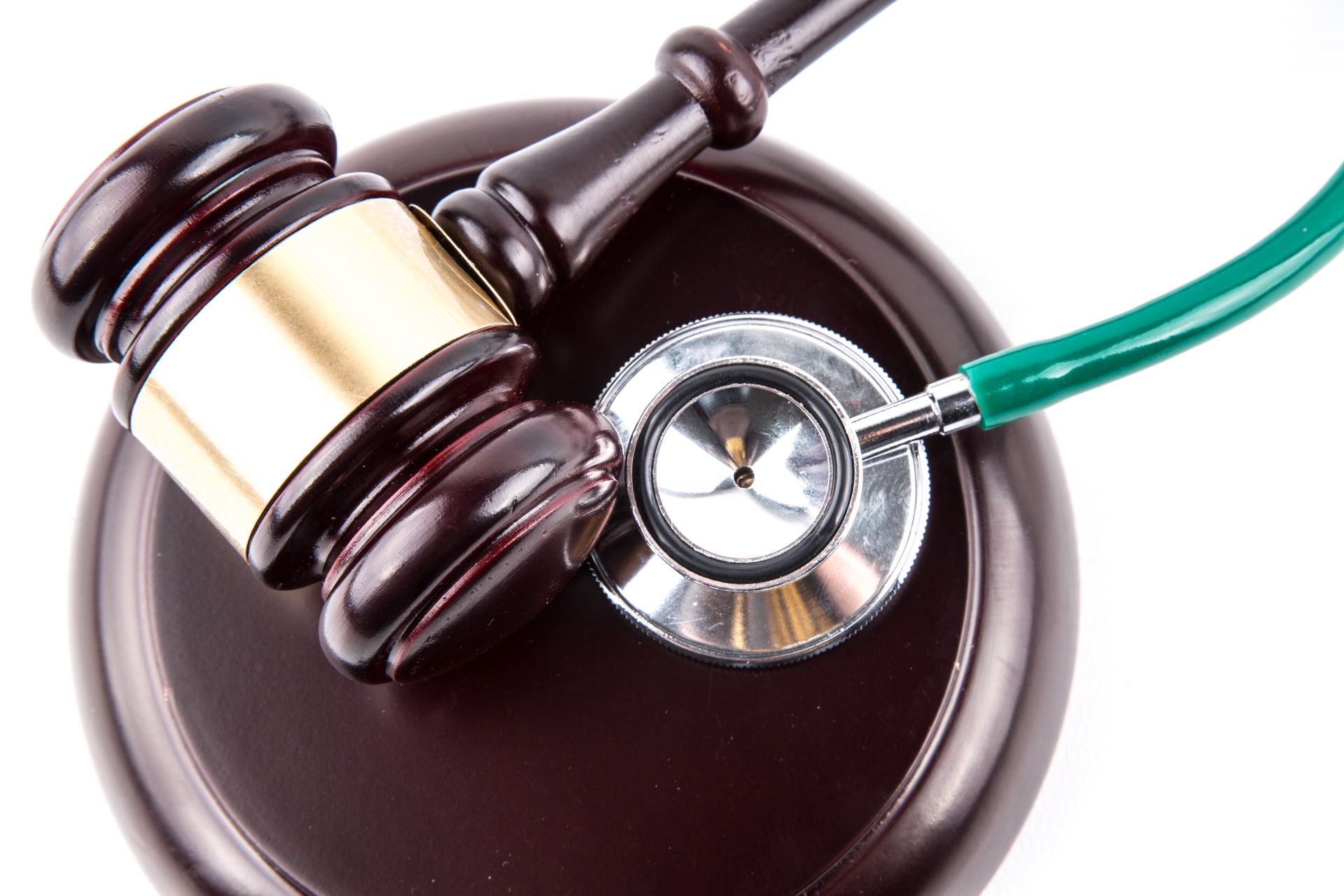 H.I.G. Capital's Companies Mired in Regulatory and Headline Risk
H.I.G. stands out from its peers for repeated problems with regulatory and reputational risk across multiple companies, including federal lawsuits for health care fraud and notoriously poor quality at its prison services companies.
H.I.G. companies with compliance issues include:
Community Intervention Services, mental health services (False Claims Act settlement)
Surgery Partners, ambulatory surgery centers (False Claims Act settlement)
TKC Holdings, prison and detention center food service (lawsuits, contract terminations)
Wellpath, prison health services (lawsuits, indictment of founder)
It is especially notable that H.I.G. Capital itself has been named as a defendant in multiple ongoing suits related to its portfolio companies. Last month, a judge dismissed H.I.G.'s motion for summary judgement in a case that will bring H.I.G. to trial later this year.
See below for a summary of some of the issues with H.I.G.'s investments. 
Community Intervention Services
H.I.G. owned Community Intervention Services (CIS), a platform company that acquired and operated regional behavioral health companies. H.I.G. and South Bay Community Services, its CIS subsidiary operating mental health clinics in Massachusetts, were sued by Massachusetts Attorney General Maura Healey for violating the False Claims Act by fraudulently billing Medicaid for mental health care services provided to patients by unlicensed, unqualified, and unsupervised staff members. South Bay Community Services agreed to pay $4 million settlement in 2018, but litigation against H.I.G remains ongoing. Community Intervention Services filed for bankruptcy in January 2021.
The case against H.I.G. by the US Department of Justice and the Massachusetts Attorney General is set to go to trial later this year.[1] On May 19, 2021 a federal judge rejected H.I.G.'s motion for summary judgement, writing: "The undisputed facts in the record support the Plaintiffs' argument that H.I.G. should have known that misrepresentations concerning compliance with the supervision and licensing requirements were material to payment."
Law firm Sidley Austin wrote about the decision to reject H.I.G.'s motion for summary judgement: "This decision underscores the risk PE funds and their principals assume when they become actively engaged in the management of their portfolio companies, are aware of material issues of non-compliance, and fail to act."
Sidley also highlighted that "the court cited evidence that following the PE fund's acquisition of South Bay there was increasing focus on improving profitability at the same time that various employees were expressing concerns about gaps in clinical supervision."[2]
Community Intervention Services filed for bankruptcy in January 2021.
See our September 2020 report Understaffed, Unlicensed, and Untrained: Behavioral Health Under Private Equity.
Surgery Partners
H.I.G.'s former portfolio company Surgery Partners Inc. has also paid a settlement for health care fraud that occurred under H.I.G.'s ownership. Litigation against H.I.G. for its alleged role in the fraudulent activity is ongoing.
In April 2020, subsidiaries of Surgery Partners Inc. paid $41 million to settle allegations by the US Department of Justice of defrauding federal health programs through claims for medically unnecessary urine drug testing services.[3]
Surgery Partners is surgical services provider, primarily operating facilities that provide non-emergency surgeries. Its subsidiaries in Tampa, Logan Laboratories and Tampa Pain Relief Centers, allegedly used "indiscriminate and unnecessary testing" that "increased medical costs to the government without serving patients' real medical needs," according to U.S. Attorney William McSwain.[4]
The whistleblowers who filed suit against Surgery Partners subsidiaries later filed an amended complaint alleging H.I.G.'s liability for the fraud by its company, noting that it occurred "under the management, control and direction of the H.I.G. Defendants." Until recently, private equity owners of health care companies were rarely implicated in False Claims Act actions. The case against H.I.G. was dismissed on procedural grounds, though the plaintiffs have appealed the decision. The appeal is currently being heard in the US Court of Appeals, 11th Circuit.[5]  
TKC Holdings
H.I.G. owns TKC Holdings, which provides food, commissary, and telecom services to jails, prisons, and immigrant detention centers.
H.I.G. acquired Trinity Services Group in 2012 and the Keefe Group in 2016 to form TKC Holdings. Trinity is one of the leading providers of correctional food service in the country. Keefe, through its various affiliates, supplies food, personal care products, electronics, clothing, telecommunications, and software to the corrections industry through its commissary stores.[6]
By combining Trinity Services Group and Keefe Group, H.I.G. substantially consolidated the correctional food and commissary market and created a company that is at times incentivized to provide lower quality meals to discourage incarcerated individuals from eating or increase higher margin commissary sales. Mold, maggots, and dirt plagued Michigan's Trinity-managed correctional cafeterias, spurring riots that cost nearly $900,000 in damages and contract termination. Similar management issues have sparked protests at other Trinity-managed correctional cafeterias across the country.[7]
See our October 2019 report: HIG Capital's Prison Food and Commissary Store Racket
Despite these challenges, H.I.G. has collected almost $800 million in dividends from TKC; it paid itself $640 million in dividends from TKC in 2017 and another $145 million in 2020.[8]
In April 2020, Bloomberg reported that TKC struggled to raise $1.6 billion in debt following lenders pledging not to back private prison operators.
See Bloomberg, Apr 26, 2021: "Prison Vendor Struggles to Lure Once-Loyal Loan Buyers"
Wellpath
H.I.G. owns prison health company Wellpath, one of the largest healthcare companies serving jails, prisons, detention facilities, and state psychiatric hospitals. Wellpath's subsidiaries have been sued over a thousand times in federal courts over the last decade and come under investigation and scrutiny by the Department of Homeland Security, Department of Justice, and members of Congress. Multiple complaints and investigations have alleged understaffing and failing to provide adequately trained staffing, leading to negligence and untimely care which sometimes resulted in patient deaths.[9]
See our July 2019 report: HIG Capital's and Wellpath's Correctional Healthcare Investment Risks
Wellpath has faced other problems. In October 2019, Wellpath founder Jerry Boyle was indicted on federal bribery charges alleging he provided cash and gifts to a Virginia sheriff in connection with the medical services contract, including contract extensions and renewals. Boyle is currently awaiting trial.
Wellpath also came under scrutiny last year for reportedly mishandling patient care during the COVID-19 pandemic. The company faced multiple significant COVID-19 outbreaks at a number of facilities. It serves as health care provider at the Cummins Unit Prison in Arkansas, the site of Arkansas' largest COVID-19 outbreak, with more than 1,058 cases and 11 deaths as of June 2020.[10]
---
[1] 1:15cv13065, Christine Martino-Fleming V South Bay Mental Health Centers, Et Al
[2]https://fcablog.sidley.com/judge-saris-green-lights-fca-claims-against-pe-fund-based-on-regulatory-non-compliance-of-its-portfolio-company-healthcare-provider-for-trial/
[3]https://www.justice.gov/usao-edpa/pr/florida-based-laboratory-pain-clinic-and-two-former-executives-agree-pay-41-million
[4]https://www.justice.gov/opa/pr/reference-laboratory-pain-clinic-and-two-individuals-agree-pay-41-million-resolve-allegations
[5] Sheldon Cho, et al., Relators-Appellants/Cross-Appellees, v. H.I.G. Capital, LLC, et al., Defendants-Appellees/Cross-Appellants. On Appeal from the United States District Court for the Middle District of Florida, Tampa Division. No. 8:17-cv-983-T-33AEP.
[6]https://pestakeholder.org/wp-content/uploads/2019/10/HIG-Capital-Prison-Food-Commissary-PESP-103019.pdf
[7]https://www.freep.com/story/news/local/michigan/2019/05/23/michigan-prison-food-end-privatization/3765317002/
[8]https://www.bloomberg.com/news/articles/2021-04-26/pe-owned-prison-vendor-struggles-to-lure-once-loyal-loan-buyers?sref=f7rH2jWS
[9] Jim Baker, "HIG CAPITAL'S AND WELLPATH'S CORRECTIONAL HEALTHCARE INVESTMENT RISKS," Private Equity Stakeholder Project, June 2019.  https://pestakeholder.org/wp-content/uploads/2019/06/HIG-Capitals-Correctional-Healthcare-Investment-Risks-PESP-062519.pdf
[10]https://pestakeholder.org/jails-and-prisons-served-by-h-i-g-capital-owned-wellpath-face-covid-19-outbreaks-deaths-concerns-regarding-staffing-levels/