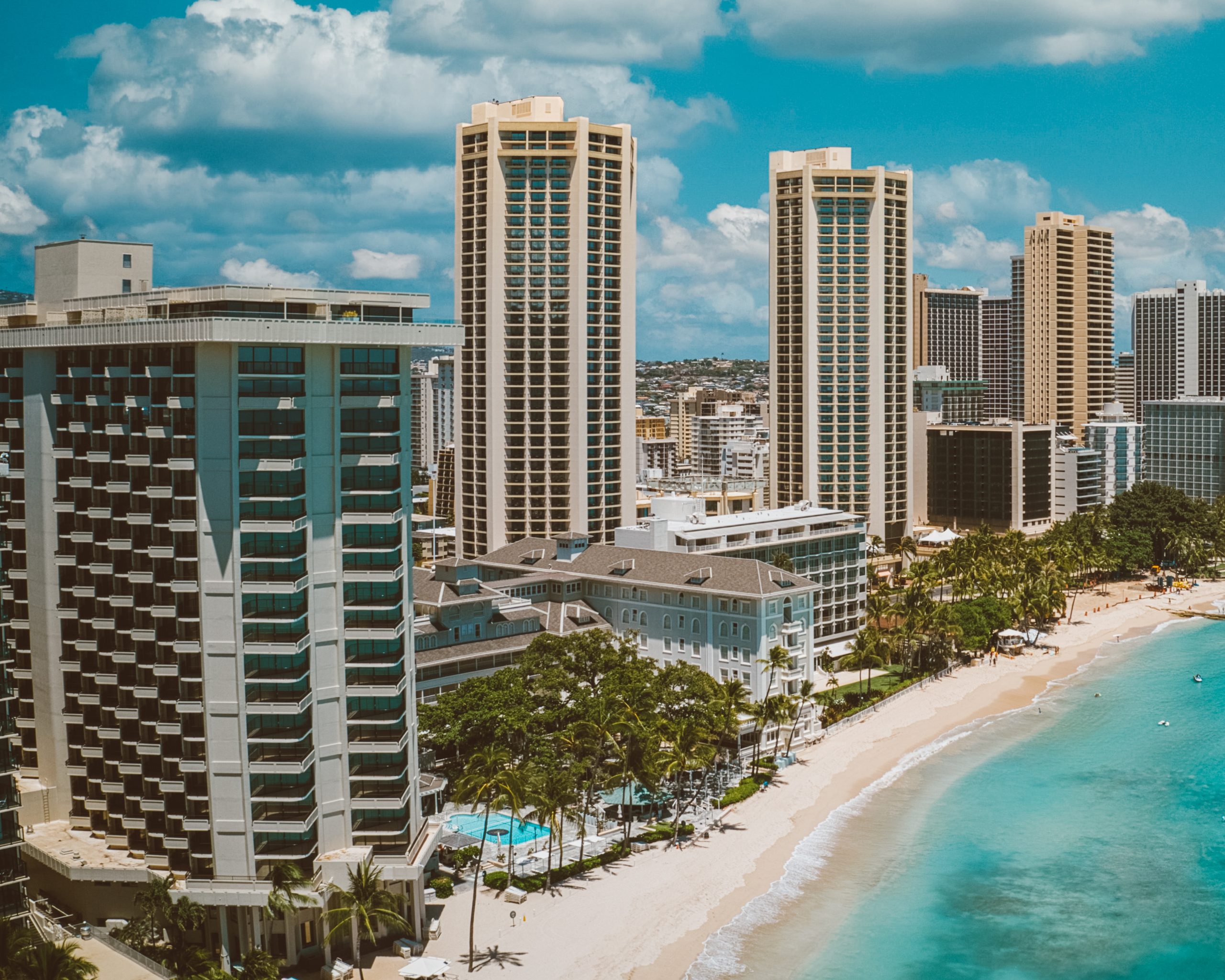 Hawai'i Business Magazine Explores Private Equity's Impact on Tenants
A new article from Hawai'i Business Magazine covers the effect of Blackstone and other firms in Hawai'i's West Oahu rental market, relaying tenants' experiences with rising rents and added fees.
Hawai'i Business Magazine: What Happens When Private Equity Is Your Landlord in Hawai'i
Private equity landlords in the United States now own over 1 million apartment units, representing at least 3.6% of all apartments nationwide. These landlords have gained a "reputation for hiking rents, reducing upkeep, aggressively pursuing tenants in court, and imposing new or increased fees to extract profits from renters." In Hawai'i, the presence of private equity landlords is growing.
Hawai'i Business Magazine spoke with 11 current or former tenants of private-equity owned apartment buildings in order to understand the scope of private equity's impact in the state. "Some had positive things to say, but many shared stories of sharp rent increases, poor upkeep of their units and common areas, numerous fees, and a lack of transparency about how those fees are calculated."
Private equity firms typically only hold onto assets for 3-5 years. This is a short timeline intended to generate targeted investor returns of 20% plus additional fees. The private equity model requires increasing revenue while cutting costs, leading to rent hikes, additional fees, and deferred maintenance.
PE's presence in Hawai'i's housing system is relatively new, starting with Bascom Group in 2003. Blackstone is now the largest PE investor on the islands with over 2,700 units. Waterton, the next largest PE landlord on the islands, owns about 530 units.
The article features stories from current and former tenants of Blackstone and Waterton. One tenant, Jane (pseudonym), experienced a rent increase of $200 per month after Blackstone purchased her building for $149 million in 2018. What's more, "new fees were added over subsequent years for parking, the unit's water and sewer, common area water, pest control and mandatory personal liability insurance, totalling over $300 per month." Management also downplayed or ignored Jane's concerns about building issues, leaving Jane to comment, "They don't care, they only care that they get their money for their rent," she says. "They don't care about people that live there."
Another tenant, Tiare, experienced a rent increase of 14% during her 2022 lease renewal, limiting her ability to pay other bills on time. Tiare also said her utility bills typically near $900 and do not include usage level information, making it difficult to verify the bills' accuracy. This problem has been occurring at her complex since at least 2016. 
On top of Jane's experience, tenant Joshua Abiva was forced to leave his home altogether after receiving a rent increase of $700. According to the article, many other tenants left Blackstone properties after being unable to afford the rents and piled up fees.
"To me, these [apartments] then are not built for local residents," an anonymous renter said. "So my biggest question is, where do we go? What do we do?"
"Justin Tyndall, a UHERO assistant professor, says landlords typically charge as much as they can, regardless of whether they are private equity or not. Private equity landlords, however, have more tools, personnel and data to act faster and more aggressively than smaller landlords, he says. For example, owners of apartments with artificially low prices might suddenly impose large rent increases if they find it will yield larger returns."
Blackstone and its subsidiaries have contested HBM's claims of tenant mistreatment, saying the Magazine's investigation used too small of a tenant sample size and highlighting the company's "flexibility" regarding rent payments during the pandemic. 
Regardless, the presence of private equity in some neighborhoods has caused concern from advocates. "With 2,700 units in the 'Ewa/Kapolei area," the article notes, "private equity may be the largest landlord in West O'ahu." When private equity firms buy up most of the housing supply in a particular area, this can lead to a housing monopoly within a neighborhood. 
When most units in a neighborhood rise in price, tenants are left with few choices. In some cases, like when private equity takes over all of the older, more affordable sources of rentals in a community, fixes them up and then charges higher rents for the now cosmetically upgraded units, that presence can cause entire neighborhoods to no longer be accessible to certain tenants, says Mad Bankson, Housing Research Coordinator at Private Equity Stakeholder Project.
Jordan Ash, PESP's Director of Housing Campaigns and Research, "says it's hard to fully measure the impact that private equity landlords have had on tenants because many tenants are afraid to speak out."
Deja Ostrowski of the Medical-Legal Partnership for Hawai'i suggests that tackling the issues caused by private equity landlords will require "law changes that will prevent rent gouging, regulate how much a landlord can increase rent, require landlords to have cause to evict someone, [and] allow people a grace period rather than 5 days before an eviction filing or 45 days to vacate a unit." Ostrowski also called for allowing tenants to withhold rent from units in need of repairs, removing legal fees for tenants in uninhabitable units, providing funding for tenant programs, a landlord hotline, and increased enforcement.