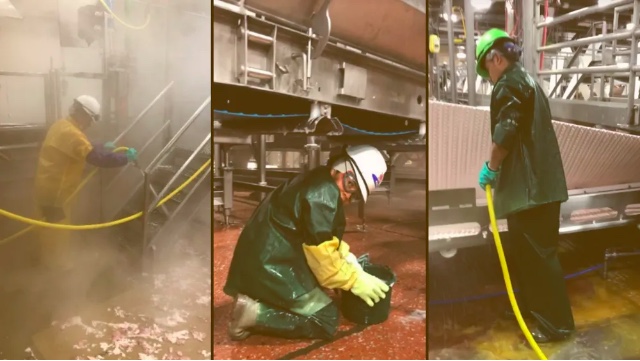 Large investors challenge Blackstone over child labor
Some of private equity firm Blackstone's largest investors have increased scrutiny of the private equity firm after Blackstone-owned slaughterhouse cleaning company Packers Sanitation Services (PSSI) in February paid a $1.5 million US Department of Labor (DOL) fine for "oppressive child labor." DOL investigators found more than 100 children working in hazardous jobs, under illegal conditions, with multiple children suffering injuries.
The Wall Street Journal reported that the DOL fine levied against Blackstone-owned Packers Sanitation is drawing scrutiny from top officials at the largest pension funds, which are some of Blackstone's largest investors.
The Wall Street Journal, March 16, 2023: Calpers, Calstrs Worried About Child Labor
"How are we going to align with our partners, our fund managers around private equity, because we all heard the sad story about children…being used to clean slaughterhouses at night," asked California Public Employees' Retirement System (CalPERS) board member Ramón Rubalcava during an investment committee meeting last month.
California State Teachers Retirement System (CalSTRS) Investment Committee Chair William Prezant said at a March investment meeting that fund staff "is pursuing this issue vigorously."
Additionally, "New York state Comptroller Thomas DiNapoli has asked the top executives of Blackstone to explain why a Blackstone-owned company used child labor and how the money manager will correct the federal law violations that led to payment of $1.5 million in civil penalties," Pensions & Investments reported.
"The alleged practices are abhorrent and could imperil the reputation and financial success of PSSI," DiNapoli said in a letter to Blackstone that Bloomberg reported on.
Bloomberg, March, 30, 2023: New York Comptroller Presses Blackstone on Child Labor Use at Meat Plants
Pensions & Investments, March 31, 2023: New York Comptroller questions Blackstone on child labor at portfolio company
According to P&I, "DiNapoli was writing as sole trustee of the New York State Common Retirement Fund, which invests in several Blackstone funds, including Blackstone Core Equity Partners, which owns the penalized Packers Sanitation Services Inc., which paid the fine in February to the Department of Labor."
"We do not pick and choose which laws we follow, and we are opposed to any violation of the law by anyone, in any form, anywhere," Dale Folwell, the North Carolina state treasurer, told The Wall Street Journal in February. The North Carolina Retirement Systems, the state's public pension manager, invested $250 million in the Blackstone vehicle that owns PSSI.
Jan Kæraa Rasmussen, head of environmental, social and corporate governance and sustainability for PensionDanmark, a Copenhagen-based fund that also committed to the Blackstone vehicle, told The Wall Street Journal: "We have been in talks with Blackstone on this matter since we were made aware of the allegations and we will continue to have dialogue on the subject going forward."
The statements by CalPERS, CalSTRS, New York State Common Retirement Fund, North Carolina, and PensionDanmark trustees follow concerns raised by several other investors. In coalition with more than 20 other organizations, the Private Equity Stakeholder Project (PESP) and the Interfaith Center on Corporate Responsibility (ICCR) in February sent an investor letter to Blackstone about Blackstone-owned Packers Sanitation Services Inc.'s (PSSI) use of "oppressive child labor."
The New York Times, March 24, 2023:  The Dangerous Race to Put More Children to Work
In addition, Blackstone-owned PSSI's child labor fines have continued to draw media scrutiny. A New York Times editorial last month noted:
"A 13-year-old who was burned with caustic chemicals while working for Packers Sanitation Services in Nebraska told investigators the accident occurred during a shift that lasted from 11 p.m. to 5 or 7 a.m., a direct violation of multiple federal laws. The Labor Department imposed a $1.5 million fine on the cleaning company, which is owned by Blackstone, one of the world's largest private equity firms."