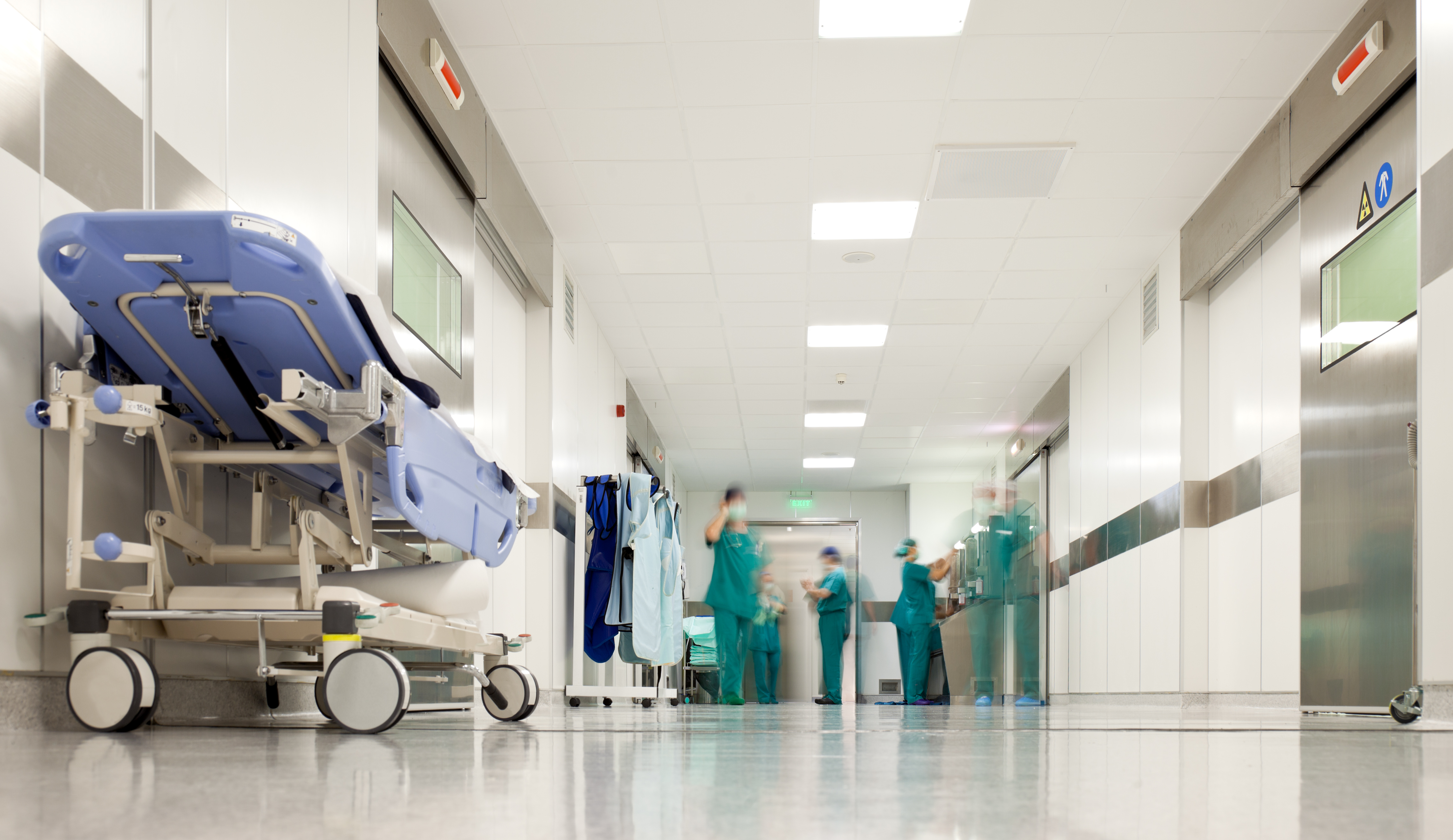 Leonard Green & Partners reaps repeated payouts from health care companies
Private equity firm Leonard Green & Partners claims health care as one of its core areas of investment, though its past actions at health care portfolio companies suggests a pattern of aggressive financial policies, saddling portfolio companies with debt and paying itself and other investors outsized dividends.
In February, the Private Equity Stakeholder Project published a report on Leonard Green's and other owners' raiding of safety net hospital chain Prospect Medical Holdings for $570 million fees and dividends.
The firm's aggressive collection of fees and dividends from the hospital chain is not an isolated incident; Leonard Green has reaped large dividends from other healthcare companies in areas ranging from medical billing to dentistry.
Dividends at Leonard Green-owned Health Care Companies:
| | | |
| --- | --- | --- |
| Company | Type | Dividends |
| Prospect Medical Holdings | Hospitals | $557 million |
| CHG Healthcare | Healthcare staffing | $978 million |
| MultiPlan | Medical billing | $1.3 billion |
| Aspen Dental | Dental management | $121 million |
CHG Healthcare
In November 2012, Leonard Green and private equity firm Ares Capital together acquired CHG Healthcare in a $1.25 billion LBO from J.W. Childs.[i]
With more than 3,000 employees nationwide,[ii] CHG is the second largest healthcare staffing company in the US. The core of its business is locum tenens, providing temporary physician staffing in hospitals, physician practices and other healthcare settings where there is a shortage. It is the largest locum tenens firm, with 37% of the market.[iii]
While CHG derives the majority of its revenue from locum tenens, its five staffing companies—CompHealth, Weatherby Healthcare, Global Medical Staffing, RNnetwork, and Foundation Medical Staffing—also provide travel nurse, allied health, and permanent placement services.[iv]
Over the course of their ownership of CHG, Leonard Green and Ares have taken out at least $978 million in debt-funded dividends:
June 2013: CHG paid owners a $165 million special dividend.[v]
May 2016: CHG issued $1.37 billion in new debt to in part to pay a $525 million dividend.[vi]
November 2016: CHG issued additional debt to pay another $288 million dividend.[vii]
According to S&P, CHG also paid a "small" dividend in 2015 of an unknown amount.[viii]
MultiPlan
Leonard Green is an investor in medical billing company MultiPlan.
MultiPlan provides health care cost management services through contract arrangements between health insurance companies and health plans. Multiplan pays a negotiated rate to its network providers after it receives payment from its payor customers and recognizes the difference as revenue. Companies like MultiPlan are hired by insurers to handle "health care cost containment," which includes things like bill editing and renegotiating out-of-network claims.[ix]
In May 2016, private equity firm Hellman & Friedman acquired Multiplan for $7.5 billion, with Leonard Green and GIC, Singapore's Sovereign Wealth Fund, investing alongside it.[x]
In November 2017, Multiplan issued $1.3 billion in new debt to fund a $1.3 billion cash dividend to its owners. Moody's downgraded MultiPlan's ratings due to the dividend, noting "very high financial leverage and aggressive financial policies as this is the second large debt funded dividend the company has taken since the LBO in June 2016."[xi]
Aspen Dental
Leonard Green owns Aspen Dental with Ares Capital. Aspen Dental is a dental support services company, providing business and administrative support to Aspen-branded dental offices.
Leonard Green first bought Aspen from Ares in 2010.[xii] In March 2015 American Securities led a recapitalization of Aspen, decreasing Leonard Green's stake,[xiii] but reduced its stake again in June 2017, restoring Leonard Green and Ares as majority owners.[xiv]
Aspen Dental has paid debt-financed dividends at least twice under Leonard Green's control: once in February 2012 for $127 million[xv] and again in April 2018 for $85 million.[xvi]
Aspen's debt-funded dividends are especially troubling given the numerous consumer complaints and allegations that its profit-driven business practices directly impacted patient care.[xvii]
Aspen has paid at least $1.7 million in settlements with state attorneys general since 2010.[xviii]
The New York Attorney General's office found that Aspen incentivized and pressured staff to increase sales of dental services and products and implemented revenue-oriented patient scheduling systems.[xix] Other consumer complaints ranged from quality of care, misleading advertising, and unclear or incomplete terms for the financing of dental care.[xx]
For example, in December 2014 Aspen agreed to pay a $1 million settlement as a result of an investigation by the Massachusetts Attorney General's Office for misleading advertising and marketing practices that occurred between September 2009 and December 2013. Aspen allegedly ran confusing advertising and charged customers for services months before they were provided. It also allegedly advertised "free" services that were in reality not free and refused to provide patients refunds for services not performed.[xxi]
---
[i]https://www.pehub.com/leonard-green-ares-buys-chg-healthcare-services/; https://www.moodys.com/research/Moodys-assigns-B2-CFR-to-CHG-rates-LBO-financing–PR_258411
[ii]https://www2.staffingindustry.com/Editorial/Daily-News/CHG-Healthcare-buys-locum-tenens-focused-VMS-52721
[iii]https://www2.staffingindustry.com/Editorial/Daily-News/Largest-US-healthcare-staffing-firms-list-includes-49-firms-12.7-billion-in-revenue-SIA-51250
[iv]https://www.moodys.com/research/Moodys-affirms-CHG-Healthcares-B2-CFR-and-downgrades-first-lien–PR_383148
[v]https://www.moodys.com/research/Moodys-affirms-CHG-Healthcares-B2-CFR-rates-proposed-add-on–PR_276318
[vi]https://www.wsj.com/articles/chg-healthcare-to-pay-525m-to-leonard-green-and-ares-1463773859
[vii]https://www.moodys.com/research/Moodys-affirms-CHG-Healthcares-B2-CFR-and-B1-First-Lien–PR_358297
[viii]https://www.spglobal.com/marketintelligence/en/news-insights/latest-news-headlines/leveraged-loan-news/another-dividend-chg-healthcare-readies-990m-leveraged-loan-backing-recap
[ix]https://www.axios.com/private-equity-surprise-medical-bills-out-of-network-costs-2718ca7f-2be7-4c49-ae2b-28b55867179f.html
[x]https://leonardgreen.com/multiplan-announces-agreement-to-be-acquired-by-hellman-friedman/
[xi]https://www.moodys.com/research/Moodys-downgrades-MultiPlans-CFR-to-B3-and-rates-the-new–PR_375337
[xii]https://www.pehub.com/leonard-green-sinks-teeth-into-aspen-dental/
[xiii]https://leonardgreen.com/american-securities-leads-recapitalization-of-aspen-dental/
[xiv]https://www.aresmgmt.com/about-ares/news/ares-management-leonard-green-increase-ownership-in-aspen-dental-management,-inc
[xv]https://www.moodys.com/research/Moodys-rates-Aspen-Dentals-amended-credit-facility-B2-CFR-affirmed–PR_237938
[xvi]https://www.moodys.com/research/Moodys-affirms-ADMIs-B2-CFR-assigns-B2-to-the-proposed–PR_381690
[xvii]https://ag.ny.gov/press-release/2015/ag-schneiderman-announces-settlement-aspen-dental-management-bars-company-making
[xviii]https://www.pecloserlook.org/wp-content/uploads/AspenDentalReport-1.pdf
[xix]https://ag.ny.gov/press-release/2015/ag-schneiderman-announces-settlement-aspen-dental-management-bars-company-making
[xx]https://ag.ny.gov/press-release/2015/ag-schneiderman-announces-settlement-aspen-dental-management-bars-company-making
[xxi]https://legalnewsline.com/stories/510450819-aspen-dental-to-pay-1-million-settlement-for-alleged-false-advertising