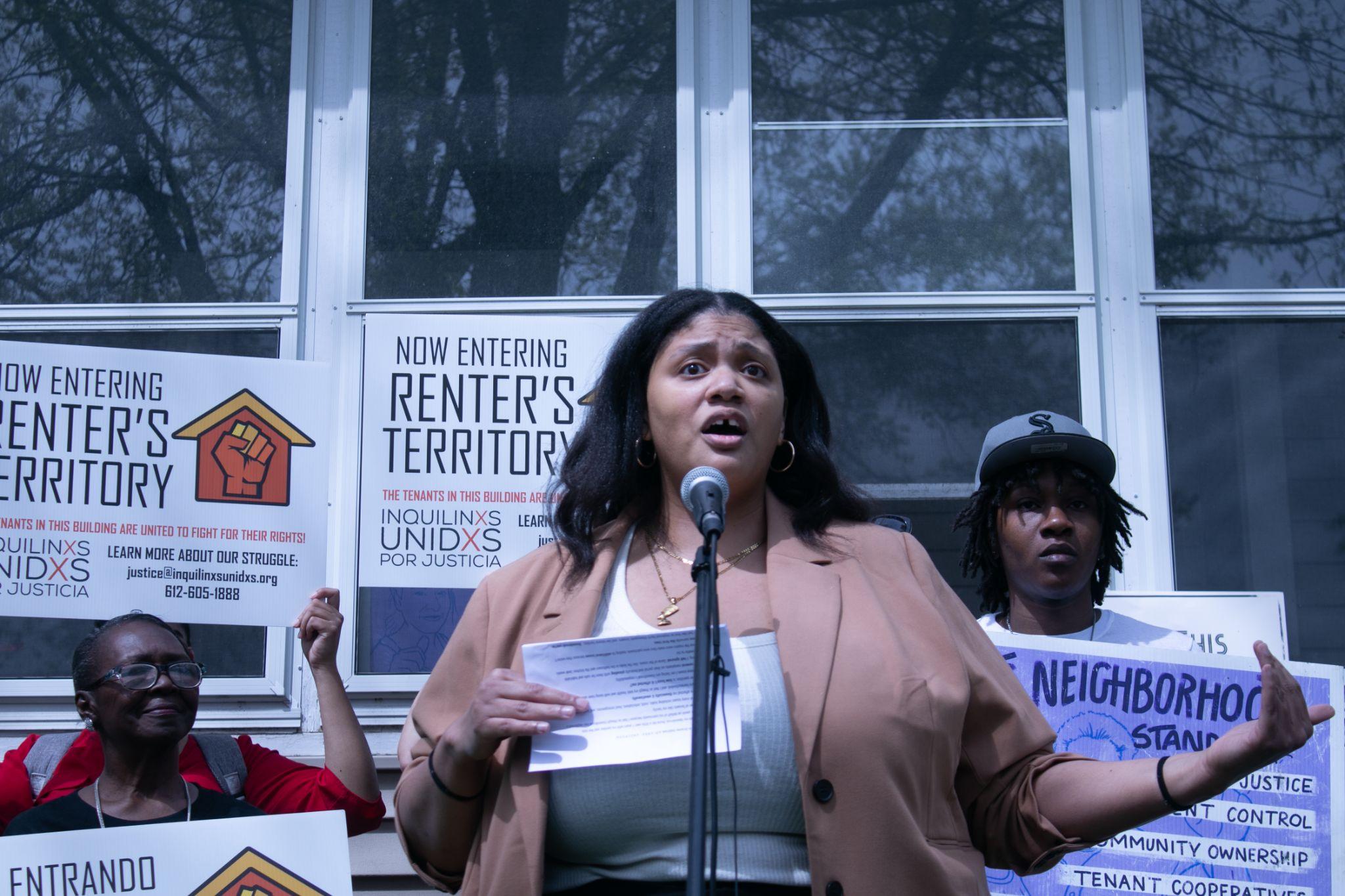 Minneapolis Tenants Hold Rent Escrow Action, Alleging Maintenance Neglect by Private Equity-owned HavenBrook Homes
Tenants of HavenBrook Homes are taking action in response to what they say are prolonged health and safety issues in their rental homes.
Minnesota Reformer, May 19, 2022:Tenants withhold rent from hedge-fund owned HavenBrook Homes to force repairs
Though the tenants interact directly with the single family rental management company HavenBrook Homes, HavenBrook is owned by the private equity firms Pretium Partners and Ares Management. Ares and Pretium acquired HavenBrook's parent company, FrontYard Residential, in a joint acquisition in January of 2021. In addition, Ares Management's subsidiary Landmark Partners is invested in Pretium's single-family rental company Progress Residential.
Pretium alone owns an estimated 70,000 homes, making it the second largest owner of single family rental homes in the United States. In total, the firm's assets are worth over $38 billion. Despite this wealth, tenants of Pretium-owned HavenBrook Homes report major habitability issues.
HavenBrook tenants with the Minnesota group Renters United/Inquilinxs Unidxs describe going years without necessary repairs for issues related to lead paint, black mold, pest infestations, flooding, and electrical hazards. One tenant, Tiki Cross, stated that he was forced to house his children elsewhere for a year due to flooding, sagging floors, and rodents in the home. "My kids haven't lived here for one year… since I went into their room and a rat jumped off the bed," Cross said.
In response to the alleged neglect, Cross and six other tenants are undertaking a rent escrow action. Minnesota law dictates that when a landlord violates state or city laws around repairs and lease protections, tenants are permitted to pay their rent to the court via an escrow account rather than to the landlord. Cross has placed $1,409, one month's worth of rent, into escrow so far.
Inquilinxs Unidxs reported that while some HavenBrook tenants have already won monetary recompense, the promise of new repairs, and opportunities to move into a different HavenBrook home by putting their rent in escrow, tenants are continuing to fight. As tenant Arianna Anderson shared, "they have fixed some things but HavenBrook has a pattern of just fixing enough to get by. I don't want to see anyone else in my community go through this."
In addition to maintenance issues, HavenBrook tenants also say they have experienced rising rents and extra fees. When tenants try to reach the company to complain, some have had trouble getting through.
According to a Minnesota Legal Aid lawyer recently quoted in the Star Tribune, "The thing about these corporate landlords is that they're much more like a nameless, faceless entity that folks can't get ahold of, they can't understand what's going on, they pay all these fees and it's not clear what the fees are even covering, and in some cases may be illegal."
Meanwhile, the Minnesota Attorney General is currently suing HavenBrook and its parent entities, alleging "shameful," "deceptive," and "fraudulent" business practices. In addition to alleging that HavenBrook has systematically under-maintained some properties, the suit also claims that HavenBrook violated the state eviction moratorium and failed to comply with the Minnesota Lead Poisoning Prevention Law.