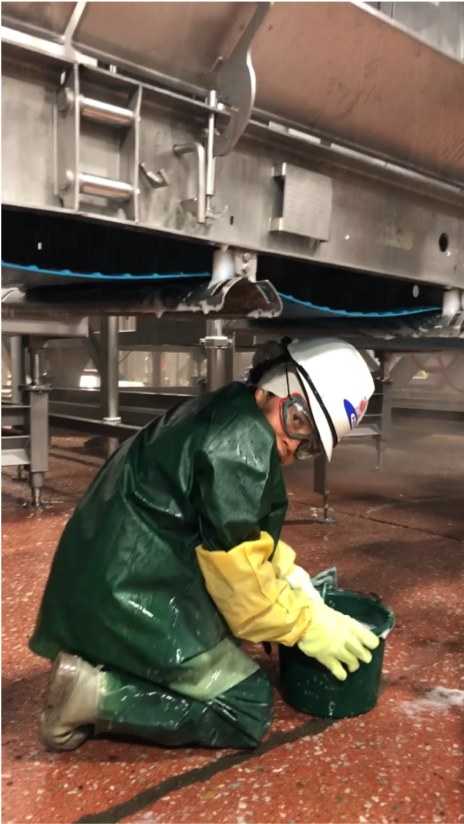 More than 20 institutions demand private equity giant Blackstone change its labor practices as DOL finds child labor violations and injuries  
In coalition with more than 20 other organizations, the Private Equity Stakeholder Project (PESP) and the Interfaith Center on Corporate Responsibility (ICCR) sent an investor letter to private equity firm Blackstone Friday, February 17, 2023, about Blackstone-owned Packers Sanitation Services Inc.'s (PSSI) use of "oppressive child labor." Signatories include representatives of pension funds, a foundation, a health system, and several religiously affiliated investors. Many institutions have been pressuring Blackstone to engage with stakeholders and improve labor conditions across its portfolio companies. Signatories to the letter are listed below.
PSSI has just paid $1.5 million in civil money penalties after the U.S. Department of Labor's (DOL's) Wage and Hour Division found the company employed at least 102 children – some as young as 13 years old – in hazardous occupations, and had them working overnight shifts at 13 slaughterhouses in eight states.
The children were working with hazardous chemicals and cleaning meat processing equipment including back saws, brisket saws and head splitters. Investigators learned at least three minors suffered injuries while working for PSSI. 
"These findings represent a systemic failure across PSSI's entire organization to ensure that children were not working in violation of the law," said Jessica Looman, principal deputy administrator of DOL's Wage and Hour Division, at a February 17 news conference.
In addition to owning PSSI, multiple Blackstone executives serve on the company's board. Since Blackstone acquired PSSI in 2018, it has collected more than more than $430 million in dividends from PSSI, while the company has taken on more than $530 million in debt financing.
The letter from investors requests a meeting with Blackstone to understand how the firm is managing risks to investors and PSSI workers and what steps Blackstone is taking to ensure that its portfolio companies comply with labor laws.
PESP has been investigating PSSI's troubling labor issues for more than a year. It detailed in its report Profit Over Safety: Private Equity's Leveraged Bet on Packers Sanitation how PSSI, which specializes in cleaning food processing plants, has stood out as a dangerous workplace even as Blackstone and Packers' previous private equity owners have collected hundreds of millions of dollars in dividends from the company. Since May 2018, when Blackstone acquired PSSI, the US Occupational Safety and Health Administration (OSHA) had conducted investigations of at least four amputations and three fatalities of PSSI employees, including a decapitation.
As PESP's Jim Baker told Minnesota Public Radio, "Private equity firms are known for sharply cutting costs at the companies that they acquire to maximize the return on their investments. We're concerned that some of that cost cutting could be directly impacting worker safety." 
PESP has recently renewed its call on private equity firms such as Blackstone to collaborate with stakeholders and institute a set of standardsto improve working conditions at the portfolio companies it owns. 
Adasina Social Capital
Adrian Dominican Sisters, Portfolio Advisory Board
Augustine Asset Management
Casey Nunn, Trustee Director – Vision Super
Cathy Rowan, Corporate Responsibility Coordinator, Maryknoll SIsters
CommonSpirit Health
Congregation of St. Joseph
Corporate Responsibility office – Province of Saint Joseph of the Capuchin Order
Daughters of Charity, Province of St. Louise
Dominican Sisters ~ Grand Rapids (MI)
Interfaith Center on Corporate Responsibility
Majority Action
Max M. and Marjorie S. Fisher Foundation
Mercy Investment Services, Inc.
Northwest Coalition for Responsible Investment
Private Equity Stakeholder Project
Region VI Coalition for Responsible Investment
Seventh Generation Interfaith Coalition for Responsible Investment
Sisters of Mary Reparatrix
Sisters of St. Dominic of Blauvelt, New York
Sisters of the Humility of Mary
Sisters of the Precious Blood
SOC Investment Group