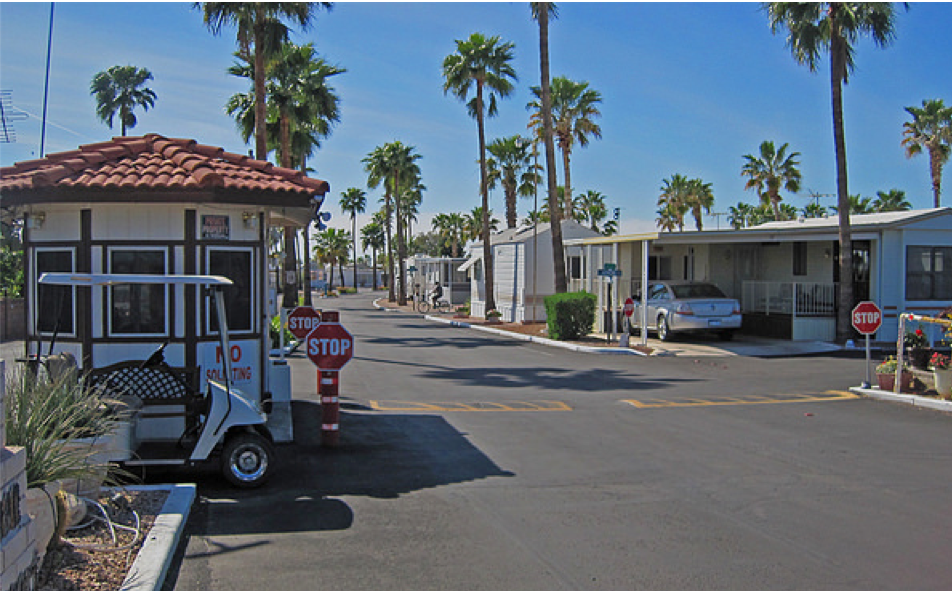 New report details how private equity giants are converging on manufactured homes, threatening one of the last sectors of affordable housing
A new report "Private equity giants converge on manufactured homes" (available here – link) details how many of the largest private equity and real estate investors in the world, managing more than $1.77 trillion in assets, have converged on the manufactured housing sector, buying up manufactured home (i.e. mobile home) communities at a rapid pace and threatening one of the last sectors of affordable housing in the United States. Across the country, manufactured home communities are home to seniors on fixed incomes, low-income families, immigrants, people with disabilities, veterans, and others in need of low-cost housing.
The report was written by MHAction, the Private Equity Stakeholder Project, and the Americans for Financial Reform Education Fund.
The massive private equity firms and institutional investors have been aided in their acquisitions of manufactured home communities by the US Government-sponsored mortgage lender Fannie Mae, which has provided more than $1.5 billion in mortgages to support private equity-backed acquisitions of manufactured home communities.
In most manufactured home communities, homeowners own their homes but the ground is owned by a private community owner. For most residents, it is nearly impossible to move their homes – the structures cannot withstand the move, the costs of moving it are unaffordable, and finding a new spot is untenable. When community owners raise the lot rents, residents are trapped, choosing between paying rent and abandoning their home.
This structure makes manufactured home communities a very stable source of revenue for investors, including during economic downturns, and therefore is vulnerable to exploitation. Real estate investment groups seized on this vulnerability and built a highly profitable business model with devastating effects on low-income seniors and families.
The world's largest private equity firms are now piling into the sector. These firms invest capital from institutional investors into businesses, increase cash flow in a short-period of time, and sell the businesses or take them public through an IPO after four to six years. Private equity investors are relying on manufactured home residents' limited mobility to dramatically increase rents and fees with bare minimum investments in the communities. Their model squeezes fast profits out of low-income families, with no regard to long-term stability of the community.
The private equity and institutional investors in manufactured homes covered in this report include:
To demand action by corporate owners and government officials, manufactured home owners across the country are organizing their neighbors, establishing resident associations, collaborating with tenants, and fighting to protect their homes and communities.
(Full report available here – link)