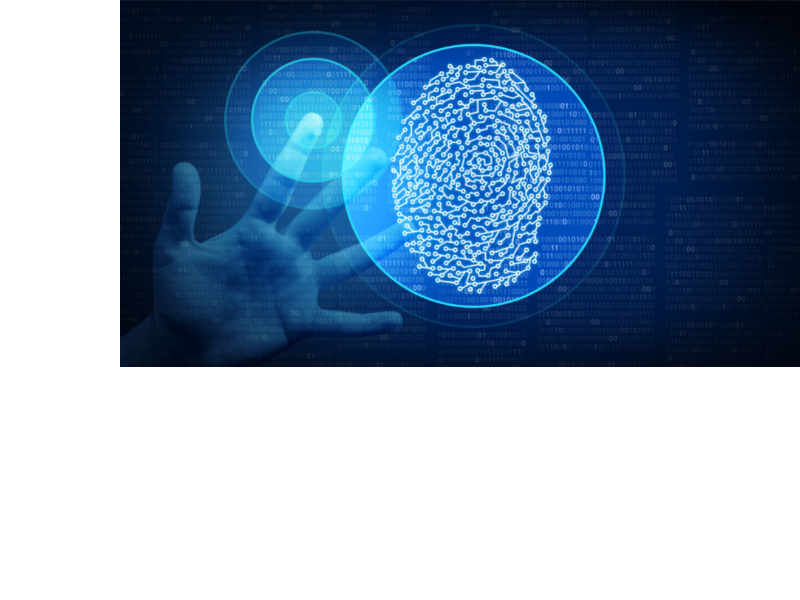 New Report Highlights Private Equity Firm Veritas Capital's Role in Surveillance of Immigrants
A new report from the Immigrant Defense Project, Mijente, and Just Futures Law, "HART Attack:How DHS's massive biometrics database will supercharge surveillance and threaten rights" reveals how private equity firm Veritas Capital could have access to biometric data from millions of people in the United States through its portfolio company Peraton.
In 2017, the U.S. Department of Homeland Security (DHS) awarded military contractor Northrop Grumman a contract to develop a new biometric-based identity management platform called Homeland Advanced Recognition Technology (HART). This new system would replace IDENT, DHS' existing system, which holds biometric, biographic, and/or location data of more than 270 million people, including youth.
In February 2021, private equity firm Veritas Capital completed its acquisition of Northrop Grumman's IT services business for $3.4 billion, acquiring the HART contract with it. The Northrop Grumman business was absorbed by Veritas portfolio company Peraton, a cybersecurity and defense technology company headquartered in Virginia.
Veritas Capital, a private equity firm cloaked in secrecy and subject to limited regulation, will be ultimately responsible for managing the data of nearly 300 million people — without their consent. More than just a database for storing information, HART will be able to track people in real time, allowing DHS to monitor anyone they deem a target. The system does not require someone to have been arrested or crossed a border to be included; profiles are constructed based on data from sources like the DMV, utility services, social media profiles, license plate readers, and more. HART will also include DNA and face and eye scans to connect individuals to other profiles within the system. The report raises concerns about this data being owned and managed by Wall Street:
"HART is not designed to ensure accuracy nor protect people's rights… HART also puts enormous power to develop these technologies into the hands of corporate entities – first a military defense contractor, and now billionaire private equity investors – that are not concerned with the rights of communities but rather with maximizing profits."
DHS originally priced the system at $4.3 billion; HART is now expected to cost $6.2 billion. Furthermore, the project was three years behind schedule as of June 2021, and still in the first phase of development. DHS claims it "cannot ensure accuracy" of the information collected by the system, and clear limits for what data HART can collect have yet to be determined. The report highlights that the inability for individuals to consent to, opt out of, or know what information is being housed in the system pose risks that violate rights to privacy.
Though the system will track citizens and noncitizens, immigrant rights advocates are emphasizing how this system will be used to expand the surveillance, detention, and deportation of immigrants, in the process separating families and endangering those seeking asylum. The system could also further exacerbate racialized policing and incarceration, as it will also aggregate information from and share information with the Department of Justice and local law enforcement agencies. As described by the report:
"HART promises a fantasy that a vast data collection system powered by militarized technologies will provide security and safety. Instead, it will vastly expand the Department of Homeland Security's surveillance capabilities and the immigration enforcement dragnet by yielding accurate lists of undocumented people, their undocumented families, and others deemed 'undesirable.' HART will put BIPOC communities, including immigrant communities, at greater risk of profiling, arrest, and detention."
Through Peraton and other portfolio companies in the government services and security sectors, Veritas Capital has control over an alarming amount of data about individuals and communities. Beyond concerns about the HART system itself, the role of private funds controlling data collected about the public leads to questions about transparency and public accountability – two things private equity firms notoriously avoid.
In July 2022, the nonprofit Business & Human Rights Resource Center asked Veritas Capital to comment on the report's findings, particularly around the potential privacy and civil rights risks. The company has yet to respond.
The project has been subject to scrutiny by a variety of groups – the U.S. House Appropriations Committee has requested an independent analysis of HART twice. In May 2022, a group of concerned advocacy organizations sent a letter to Amazon requesting that the company refuse to host HART on Amazon Web Services. When the project was still being developed by Northrop Grumman, Investor Advocates for Social Justice filed a shareholder resolution in 2018 asking how it would adhere to its human rights policy considering the risks presented by HART. Veritas Capital has yet to publicly take responsibility for ensuring that these issues are addressed.
The HART Attack report calls for DHS to dismantle HART, preceded by an immediate freeze on HART funding. Read the full report here.