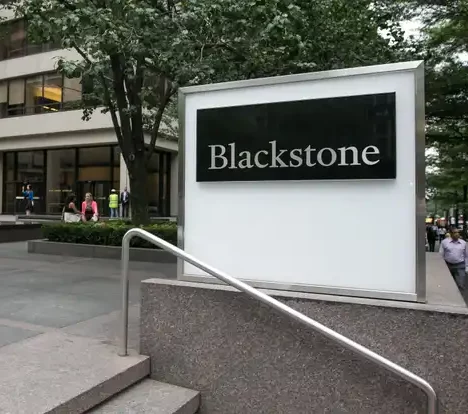 Next Week: Blackstone's investor conference, brought to you by child labor and evictions
Next week, private equity and real estate giant The Blackstone Group will hold its Global Real Estate LP Conference and Global Private Equity LP Conference at the luxurious The Boca Raton resort in Boca Raton, Florida.
The resort features a private beach, an 18-hole championship golf course, 16 tennis courts and six pickleball courts, a full-service 32-slip marina and a variety of water sports.
From Conde Nast Traveler: "Three words: Private butler service. this isn't stuffy butler service; instead, expect personable servers and wait staff who still anticipate your every need…"
Modeled after Spain's historic Alhambra Palace, the resort's spa "features 44 treatment rooms, elaborate mosaics, grand arches, a lush courtyard with tranquil gardens, waterfall whirlpools, a private spa pool, and a sense of quiet magnificence."
Blackstone is picking up the bill for investors' stay and travel, according to a filing by one investor. After all, its CEO made $1.3 billion last year.
Unfortunately, that bill is being paid for in part by child labor and evictions.
Blackstone profits from child labor
Since acquiring in 2018, Blackstone has collected more than $430 million in dividendsfrom slaughterhouse cleaning company Packers Sanitation (PSSI).
In February, Packers Sanitation paid $1.5 million in civil money penalties after the U.S. Department of Labor's (DOL's) Wage and Hour Division found the company employed at least 102 children – some as young as 13 years old – in hazardous occupations, and had them working overnight shifts at 13 slaughterhouses in eight states.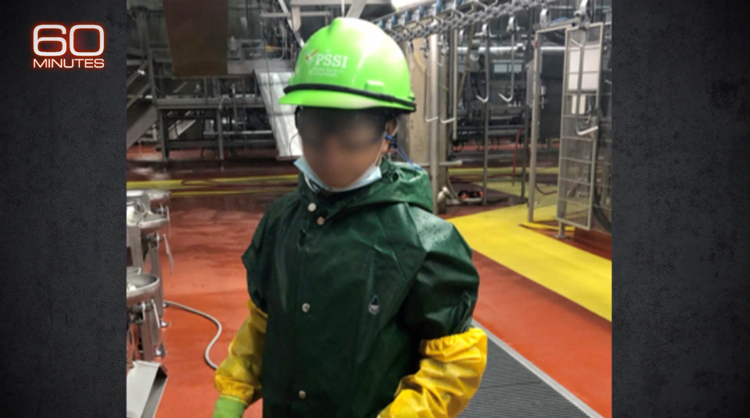 The children were working with hazardous chemicals and cleaning meat processing equipment including back saws, brisket saws and head splitters. Investigators learned at least three minors suffered injuries while working for Packers Sanitation.
"These findings represent a systemic failure across Packers Sanitation's entire organization to ensure that children were not working in violation of the law," said the DOL.
Multiple Blackstone executives serve on Packers Sanitation's board.
Packers has since lost contracts with some of its largest clients and the value of the company's debt dropped dramatically in recent weeks.
A year ago, the Private Equity Stakeholder Project released a report on Packers Sanitation, Profit Over Safety: Private Equity's Leveraged Bet on Packers Sanitation, noting how PSSI has stood out as a dangerous workplace even as Blackstone has collected hundreds of millions of dollars in dividends from the company. Since May 2018, when Blackstone acquired PSSI, the US Occupational Safety and Health Administration (OSHA) had conducted investigations of at least four amputations and three fatalities of PSSI employees, including a decapitation.
Recent media coverage:
Blackstone steps up tenant evictions to boost returns
Blackstone owns and manages over 300,000 units of rental housing in the U.S., making it the largest landlord in the U.S.
In the last two years, Blackstone has been on an aggressive buying spree, expanding its residential real estate empire by snapping up various single-family and multi-family rental properties, adding over 200,000 housing units to its portfolio.
Until August 2022, Blackstone had a voluntary eviction moratorium for tenants who were behind on rent. Since then, Blackstone has initiated a wave of evictions in a number of states and counties documented in this report. For instance, Blackstone filed over 350 evictions in Florida between August and November 2022.
In March, the Private Equity Stakeholder Project (PESP) and Alliance of Californians for Community Empowerment (ACCE) released a report, "Blackstone Comes to Collect: How America's Largest Landlord and Wall Street's Highest Paid CEO Are Jacking Up Rents and Ramping Up Evictions"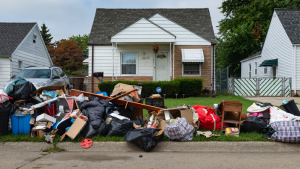 If this trend was present at all of its properties, then it means that Blackstone would have filed to evict thousands of tenants in the last six months of 2022 alone.
There may be even more evictions coming as Blackstone may impose large rent hikes. In December 2022, the head of Americas real estate for Blackstone estimated that the private equity firm can increase rents 20% higher than the company was charging.
Recent media coverage: