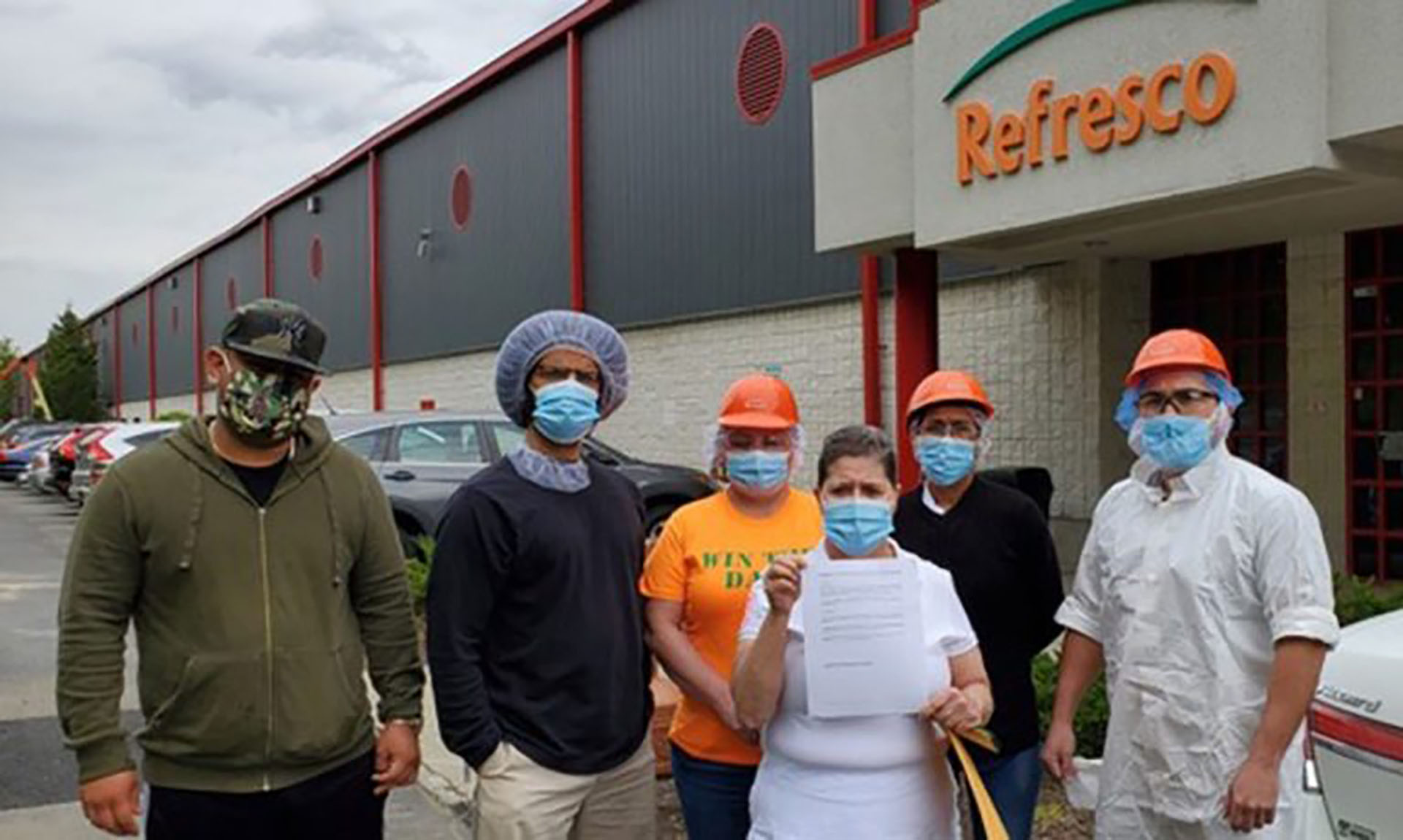 OSHA Fines KKR-owned Refresco $60,000 for Serious Violations
The private equity firm KKR recently acquired a majority stake in Refresco, the world's largest independent bottling company. Refresco produces beverages such as BodyArmor Sports Drink for Coca-Cola, Gatorade for Pepsi, Arizona Iced Tea, and Tropicana juices.
In May, workers at the Refresco bottling plant in Wharton, New Jersey voted to join the United Electrical, Radio, and Machine Workers of America union (UE) after years of union-busting by Refresco. The same week of the election, the Occupational Safety and Health Administration (OSHA) notified Refresco of penalties totaling over $60,000 for "serious violations" at the Wharton plant.
OSHA found that workers faced wet, dangerous surfaces, noise levels at more than double the permissible limit, amputation hazards from unguarded machinery, poor documentation of potential hazards, and lack of equipment operator training. Though the penalty amount may seem negligible to a large multinational corporation like Refresco, the violations themselves are anything but negligible – according to OSHA, "a serious violation exists when the workplace hazard could cause an accident or illness that would most likely result in death or serious physical harm."
This is not the first time workers in Wharton have been exposed to extremely dangerous conditions. In 2015, OSHA cited the New Jersey Refresco plant, (then owned by Whitlock Packaging, which was acquired by Refresco in 2016 for eight serious violations, one repeat violation for something Refresco had previously been cited for, and two willful violations.
The willful violations were for not providing hearing tests for workers exposed to prolonged noise. OSHA defines "willful" as when the employer either knowingly failed to comply with requirements or acted with plain disregard to worker safety. In 2018, OSHA cited the plant for several more serious violations.
OSHA requires that employers keep a record of work-related deaths, injuries, and illnesses. This log is intended to help in evaluating the type, frequency, and severity of workplace injuries and illnesses. The injuries that were recorded in the log in 2020 include a concussion, a dislocated shoulder, a burn due to a ruptured can, and three instances of hearing loss due to extreme noise.
These unsafe working conditions played a significant role in workers demanding a union, and workers look forward to negotiating a fair contract that prioritizes their health and safety.