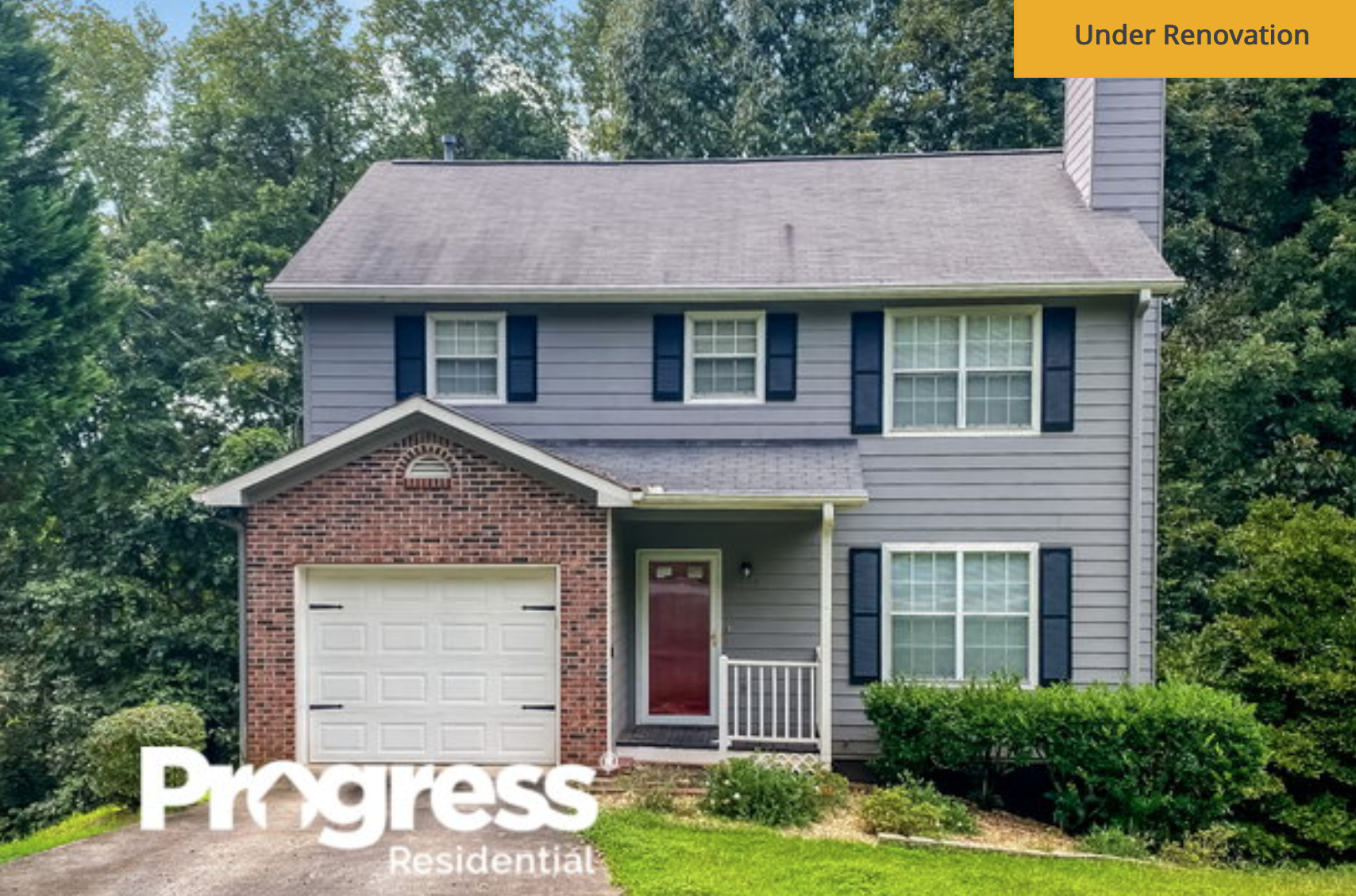 PERE Reports on Single Family Rentals: A Market that Brings Bad Press
Private equity industry publication PERE's September cover story focuses on private equity's growing investments in single-family rental homes. In addition to filing to evict thousands of residents during the pandemic, corporate owners of single family homes are influencing market dynamics in at least some metro areas, putting home ownership further out of reach for first-time homebuyers.
PERE, September 1, 2021: Deep Dive: A Market that Brings Bad Press
PERE reported how investors bought a record $48.5 billion of single-family homes in the top 50 US metros during the second quarter of 2021 and a total of $87.4 billion this year, and how the growing rentership impacts the country's wealth divide.
Investors accounted for nearly 68,000 home purchases, or 16 percent of sales in the top markets, largely paying cash and buying at the low-end of the market.
It is unclear how many of those homes were acquired by large rental home companies with 1,000 properties or more. But the surge in property investment has coincided with significant capital outlays by private equity's largest private equity managers, including Blackstone, Brookfield, KKR, Rockpoint Group and Ares Management.
PERE reported on a single joint venture between Toronto-based sector specialist Tricon Residential, the Teachers Retirement System of Texas, Pacific Life Insurance Company and another unnamed investor committed to deploying $5 billion of debt and equity to purchase 18,000 rental homes over the next three years.
John Burns Real Estate Consulting, which tracks the space closely, has tallied at least $21.5 billion of institutional transactions and publicly announced commitments to rental homes since March 2020.
Private equity firms Pretium Partners and Ares Management closed on a $2.4 billion deal to take Georgia-based Front Yard Residential Corporation private in January, and in June, Blackstone agreed to acquire Chicago-based Home Partners of America in a deal that valued the platform at $6 billion.
PERE noted private equity firms buy-up of homes has drawn criticism from across the political spectrum, from US Senator Elizabeth Warren decrying "another massive private equity real estate grab that wreaks havoc on families and communities" to Republican Ohio Senate candidate JD Vance saying groups like BlackRock are turning the American middle class into a "permanent renter class." BlackRock sold its only direct exposure to SFR, a minority stake in Home Partners of America, to Blackstone in June.
PERE reported how industry watchdog group the Private Equity Stakeholder Project (PESP) has chided Pretium Partners and other groups for filing eviction notices during the pandemic. PESP uncovered that Pretium and its portfolio companies, Progress Residential and Front Yard Residential made 1,300 filings during the first half of 2021, up from 400 filed in the last four months of 2020 and nearly as much as the next two biggest filers, Florida-based Ventron Management at 820 and the British Columbia-based multifamily specialist Western Wealth Capital at 744, combined.
See our April 2021 report: PANDEMIC EVICTOR: Don Mullen's Pretium Partners Files to Evict Black Renters, Collects Billions From Investors
PESP's executive director Jim Baker told PERE that this activity is troubling given the CDC's nationwide eviction moratorium and the federal government's distribution of $46 billion of rental assistance directly to property owners:
"It raises dramatic concern that the single-family rental landlords have been so quick to evict tenants in the middle of a pandemic. And it raises substantial questions about how companies are acting in that space."
PERE noted that PESP Climate Director Alyssa Giachino used the public comment section of the California Public Employees' Retirement System's investment committee meeting to flag the eviction practices by SFR companies Progress Residential and Pretium and Ares-owned Front Yard:
"Ares Management's failure to address or even respond to questions about its company's eviction practices represents a significant management failure on Ares' part, one that CalPERS should be concerned about given its recent investment of $1.3 billion [with Ares]." Giachino's comments prompted Theresa Taylor, chair of the system's investment committee, to request the pension's private equity team follow up with Ares. 
Anthony Breault, senior real estate investment officer for Oregon state's pension plans, told PERE that his team was exploring a programmatic approach to investments in SFR in 2019, but the pandemic changed the context of the market.
"With the sheer volume of capital forming in the space in 2020 and interest from so many other participants, as well as the social dynamic of housing affordability and scarcity across much of the country, we decided to postpone a dedicated structure until such time as we can better assess the long-term risk and operating profiles that will best complement our portfolio."
According to PERE, corporate owners of single-family rentals have been blamed for running up home prices, elbowing out first-time buyers and employing draconian tactics to secure payments from renters at a time of immense hardship for many — enough headline risk to turn off some investors: 
"We looked at it and just in general we couldn't get comfortable with it as a good investment space for a number of reasons," a chief investment officer of a US public pension told PERE. "Part of it was, if you have to foreclose and kick people out of a house, what kind of press does that generate? It's probably not good for us."