PESP and Cornell ILR Forum: Workers Challenging Private Equity to Create Good Jobs
The Private Equity Stakeholder Project and the Cornell ILR Worker Institute hosted an online forum on October 21 that featured workers employed by private equity-owned companies, speaking out about how they are standing up and fighting for good jobs. 
Rosemary Batt, the Alice Hanson Cook Professor of Women and Work at the Cornell University ILR School, moderated the event that was attended by workers from private equity-owned companies, students, and representatives of labor unions, worker centers, investors, private equity firms and foundations.
As Jordan Ash of PESP explained:
"The private equity industry likes to talk about its contributions to the US economy by employing millions of workers. However, since private equity firms buy out companies with existing workers, rather than starting new companies, they are most often not creating new jobs. On top of that, as economists have documented, when private equity firms take over a company, the total number of workers usually goes down.
…[T]here has been huge growth in the last few years in the number of workers employed at companies owned by private equity firms. But the largest number of workers employed by private equity-owned companies are concentrated in low-wage industries such as food service, retail, healthcare, and security.
Private equity firms typically have a controlling stake in the portfolio companies they own, which means they have broad power to impact jobs and working conditions at these companies."
The forum comes at a crucial time for workers, as private equity's enormous influence on workers and jobs in this country has grown in recent months.
Workers at the forum were able to share their stories about how private equity ownership of their employers impacted their workplaces and their communities, and how many of them have been taking action and challenging private equity firms to create good jobs.
***
Zella Roberts worked in North Carolina during the height of the pandemic as a car-hop at Sonic Drive-In, which is owned by private equity firm Roark Capital. Over the last few years, Roark Capital has built a food service empire and now owns numerous other chains, including Dunkin' Donuts, Arby's, Jimmy John's, Hardee's, Carl's Jr, and Buffalo Wild Wings. There are now almost 1 million workers at Roark-owned companies or franchisees. She analyzed how:
"PE ownership can be really confusing, and it is often difficult for workers to  know who to bring their issues to. Understanding private equity can help form strong worker coalitions. After learning more about Roark Capital through my work with PESP I reached out to other Inspire Brands workers. There were active campaigns on Coworker run by employees at Dunkin Donuts and Jimmy John's.  We were able to use each other's mail list to reach a wider base. 
I found it eye opening to learn about the level of lobbying power private equity firms have on our political landscape. For example, Roark Capital played a key role in derailing legislation raising the minimum wage.  A 15 dollar minimum wage would have a profound impact on my monthly budget. Suddenly, I would finally be able to access mental health care, pay off my student loans, and save money in case of an emergency. None of these things are very luxurious, they are just necessities that low wage workers are too often deprived of. It is truly evil how Roark has used their influence to undercut policy that could help so many people simply make ends meet. Their business model seems dependent on paying their hard working staff poverty wages."
Sign on to Zella's petition for Sonic workers here: https://www.coworker.org/petitions/justice-for-sonic-employees
***
Anthony Sanchez has been a machine operator for the past 15 years at a Refresco plant in New Jersey, bottling Gatorade, BodyArmor, Arizona Iced Tea, and Tropicana juices. In 2017, private equity firm PAI Partners became a co-owner of Refresco. Anthony shared how PAI Partners' ownership of his plant impacted him and his coworkers:
"Since Refresco implemented a 12 rather than 8-hour schedule, I have been unable to meet all of my expenses.
I have two young children, ages 8 and 3, who depend on my financial support.
Lately my salary is not enough. I am not eating well because I have to buy cheap food to survive, and to support my children. My nutrition is not good – because to have good nutrition is too expensive for me to afford.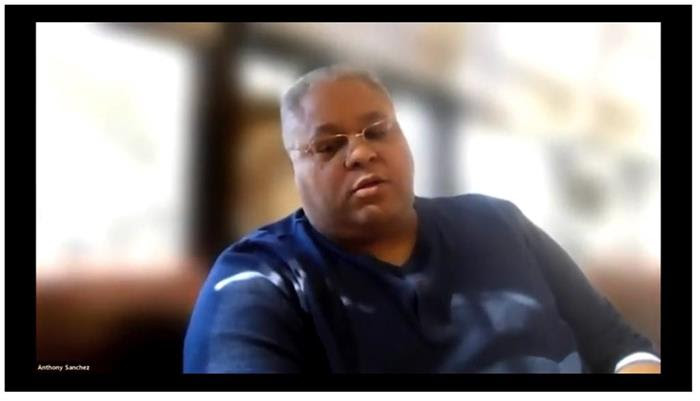 For me to meet my expenses, I have always had to work overtime. But lately OT is not helping enough since Refresco implemented a 12-hour schedule – intending to eliminate OT for the workers.
There are now times when I can't pay my bills, barely paying the minimum of my credit card debt and I am always behind a month on my phone bills, internet, cable."
In June of this year, a majority of the workers at the plant voted to join the United Electrical, Radio, and Machine Workers of America (UE) union. Workers were not intimidated by the company's aggressive anti-union campaign. However, Refresco is refusing to recognize the union and is refusing to bargain. Anthony continued:
"Since we have won our union election, Refresco has done everything it can to delay our union victory certification by claiming that the NLRB and that Refresco itself engaged in misconduct during the election and that we need a new election. 
Earlier this month, a convoy of my coworkers confronted plant management in an office at work. Workers turned in letters with 120 signatures from workers demanding that the results of the union election be respected and that they stop hiding behind lawyers. 
The 120 signatures are even more than the number of votes in favor of the union, so Refresco is dead wrong if it thinks it's going to get us to give up. 
If Refresco continues playing legal games, we will only continue the pressure on them until they accept reality and understand that they can no longer try to run over us."
Anthony asked for support to help tell PAI Partners over twitter to do the right thing and have Refresco start bargaining with its workers. 
***
The Albertsons-Safeway supermarket chain is owned by a consortium led by Cerberus Capital Management. Albertsons-Safeway paid Cerberus and other owners almost $350 million in fees and dividends between 2013 and the end of 2018. In 2020, Apollo Global Management, another private equity firm, became a minority owner. 
WIth almost 300,0000 workers, Albertson-Safeway is one of the largest private equity-owned employers in the U.S. 
Phil Contee is a member of United Food and Commercial Workers, UFCW Local 400 and a shop steward at a Safeway grocery store in Maryland where he has worked for 38 years as a dairy lead. At the forum he shared:
"These are some of the changes I've seen in Safeway since the takeover by Cerberus, the private equity firm: Employees hours have been cut. There have been long lines in stores because of limited cashiers. Self-checkouts have been installed, one person runs several self-checkouts, where there could be employees running actual registers.
The company is not career oriented anymore, there are no full time positions available unless you become a department head or go into management. The turn-over ratio is very high. It's hard to complete tasks when we are short-staffed. Some stores are run-down and not kept-up.
Prices are easing up over the local competition. During our last contract the company did not want to fund our pension plan.
Private equity firms are only interested in profit and not employees. They put companies in debt then sell them off."
Phil explained how being active in his union and organizing his coworkers to take action and prepare to strike, helped to save their paid pension plan and improve some of their working conditions under private equity.
***
Ed Gadomski is with Connecticut Health Care Associates, 1199, AFSCME. Previously he worked at Waterbury Hospital, which was bought by Prospect Medical Holdings in 2016. Until recently, private equity firm Leonard Green & Partners was one of the main owners of Prospect, which owns 17 hospitals in 5 states. Leonard Green and other owners collected $658 million in fees and dividends from the safety net hospital chain.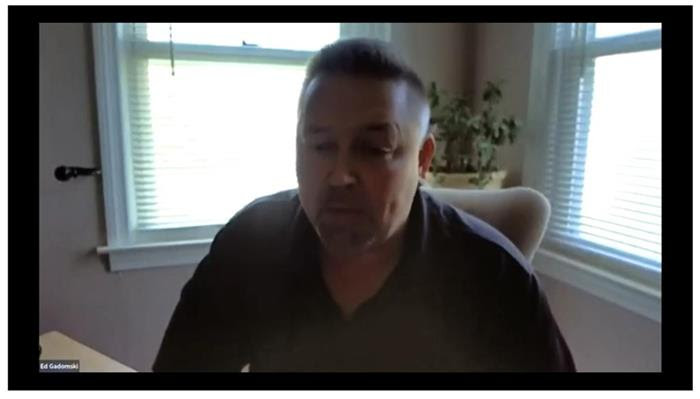 When Leonard Green took ownership of Waterbury Hospital in 2016, Waterbury Hospital was converted from a non-profit hospital to a for-profit. 
Ed had worked for 32 years as a PC tech in the IT Department. He detailed the impact that private equity ownership had on the hospital:
"In the very first year, layoffs became a household word for the Waterbury Hospital workers as employees were targeted at a staggering pace to avoid any type of bad publicity in the local newspapers. Longevity employees usually making the higher pay wages were particularly targeted and replaced.
Prospect Medical Group Holdings and its controlling private equity company Leonard Green and Partners simply don't care."
***
Lindsay Ruck has been a server and bartender at a Cheesecake Factory restaurant for the last 14 years in Chandler, Arizona. She is a member of the Restaurant Opportunities Center (ROC). Last year, Roark Capital invested $200 million in the Cheesecake Factory.  In June of 2021, the Cheesecake Factory paid $457 million to buy back most of Roark's stake. Roark retained over $100 million shares in the company. This means that Roark invested $200 million and 1 ½ years later, got over $550 million in return.
Lindsay described how in Summer 2020 in the midst of the pandemic, Roark Capital had invested $200 million in The Cheesecake Factory, becoming a majority shareholder in the company:
"A year later, Cheesecake Factory bought back most of the stocks for $457 million, more than doubling Roark's initial investment. At this time Roark still maintains a smaller number of shares, and Roark's president, Paul Ginsberg, is a Cheesecake Factory board member. 
All this, while cooks were forced to work shoulder to shoulder in the kitchen and servers required to care for unmasked and often unruly guests, and all of us asked to be the engine that would drive the restaurant away from collapse. We never saw a raise or even hazard pay, and yet our labor drove stock prices and allowed Roark to more than double their investment."
***
Michele Hilt is a member of the IUE-CWA. She worked for over 20 years at a factory in Janesville, Wisconsin, for Hufcor, which manufactured portable room partitions for hotels and convention centers. 
Hufcor had been operating in Janesville for 120 years. The company was purchased by OpenGate Capital in 2017 and this summer, OpenGate announced that it was closing the factory and shifting its operations to Mexico, permanently laying off 166 workers, many of whom, like MIchelle, had spent much of their adult lives working for the company.
Michele shared how she started working at Hufcor when she was 22. "I thought that's where I'd stay and that's where I'd retire from."
Michele continued:
"Hufcor was family-owned and it felt like a family while we were working there. Everybody got along really well and there [were] a lot of employee gatherings. They would provide luncheons a lot if we had a good month, thanking us for our hard work. We had quarterly meetings, they'd let us know what was going on, big jobs coming up, what the hours would be like…. And then we got bought out by the [private] equity firm… about four years ago…and everything started to change.
There [were] a lot of drastic changes, there [were] no more meetings….they assured us that they were here to stay…. They came in and they made all of these promises, told us things were going to be fine.
[OpenGate Capital] got rid of our management, there [were] no more holiday parties, there [were] no more quarterly meetings….Things just slowly started to disintegrate…. 
A few months back we came into work and we were just told that the company was moving to Mexico and we had two more months and then we were out of our jobs.
You can't trust them and they're liars. They'll lie straight to your face."
***
Isabella Burrows is a 19-year-old recent high school graduate who works as an associate lead at a PetSmart store in Michigan. She makes $10.50 an hour. She is a member of United for Respect. 
The BC Partners-led ownership of PetSmart has taken at least $23 billion in cash and stock dividends from PetSmart. Isabella explained how this ownership impacted her workplace:
"I love working with animals and heping pet parents find solutions for their pets. Unfortunately BC Partners, the private equity firm that owns Petsmart has not shown the same concern for PetSmart employees or the animals in our care. Time and time again they have prioritized cutting costs wherever possible and we are paying the price.
When the pandemic started, BC Partners cut positions and slashed hours despite the soaring demand for pet products. As a result, short-staffing is a huge source of stress at my store to this day. We are all being wrung dry. Important tasks in the pet department just aren't getting done because there aren;t enough associates. 
BC Partners treats their employees as disposable and does not value our health and safety. I've seen coworkers get overheated when our AC isn't working to the point that they had difficulty breathing with their masks on. The store shouldn't be so hot that you have to take off your masks just to feel like you can breathe.
On May 22 my 12-year-old brother passed away unexpectedly from a health condition. My manager treated me with a complete lack of respect and empathy. She told me to get over it and that while I was at work my feelings didn't matter. It was traumatic…"
Support PetSmart workers here: https://actionnetwork.org/forms/sign-the-petition-stand-for-workers-rights-support-petsmart-employees?nowrapper=true
***
Through these worker testimonies, Rosemary Blatt remarked:
"How much we see how private equity is part of everyday life: It's everywhere. It's healthcare, it's retail, it's grocery stores, it's manufacturing, it's pets. Every part of our daily life is being touched now by these investors that are just greedy to take money out of Main Street companies. And this is why it is so important that the people here and others are testifying and we will continue to do so to right this wrong.
[Private equity] is what is destroying America. It is not globalization…it is financialization. It is financiers on Wall Street."
See Rosemary Batt's reflections on the Stop Wall Street Looting Act.