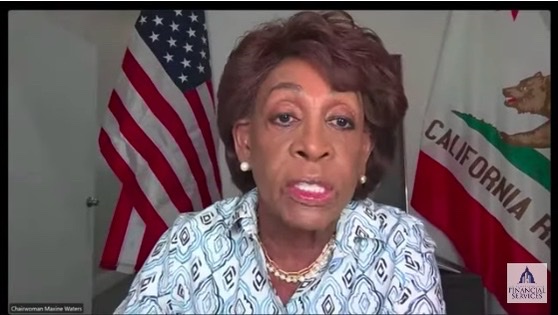 PESP Testifies with ACRE and Other Advocates at House Financial Services Hearing
Private Equity Stakeholder Project Executive Director Jim Baker joined with representatives from the Action Center on Race and the Economy (ACRE) and the Georgia Institute of Technology at the US House Committee on Financial Services: Where Have All the Houses Gone? Private Equity, Single Family Rentals, and America's Neighborhoods. 
The hearing examined the "troubling issues regarding the mass predatory purchasing of single family homes by private equity firms, including the adverse impact that predatory purchasing has had on first time home buyers, the working class, and people of color." 
House Financial Services Subcommittee on Oversight and Investigations Chair Al Green detailed the ways that private equity firms contributed to gentrification through specifically targeting areas with large numbers of first-time home buyers, people of color, single mothers, and working mothers.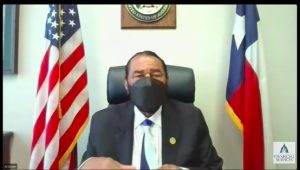 Green noted that because private equity firms can typically purchase homes with cash, they easily out-compete individual buyers who may require loans to purchase their homes. This can further the racial wealth gap because affordable single family homes are rapidly taken off of the market. Not only do private equity firms push out people of color from their communities, they also serve as negligent landlords through "evicting tenants at a higher rate, and count for a higher percentage of evictions in areas where this practice is concentrated…. these evictions were statistically more likely to be renters of color." 
Georgia Tech Assistant Professor Elora Raymond testified that "institutional single family rental began as an industry highly concentrated in Black and Hispanic neighborhoods across the sunbelt. Because racial minorities were targeted by lenders for high-risk subprime mortgages, foreclosures clustered in predominantly Black and Hispanic neighborhoods."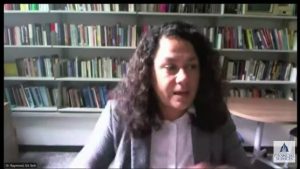 Private equity firms prey on the communities that have already experienced predatory lending practices, leading to their devastation. After the foreclosure crisis, the firms purchased massive amounts of bank-owned homes and established themselves in disenfranchised neighborhoods across the country. Raymond also stated that "renting from an institutional investor was the biggest predictor of an eviction. Institutional investors were 68% more likely to file for eviction than other landlords," echoing the sentiments expressed in Green's testimony about how private equity firms do not serve as good landlords. 
ACRE deputy campaign director of housing Sofia Lopez used her testimony to discuss the conditions that led to the infiltration of private equity firms into the single family rental market, also naming the foreclosure crisis: 
The speed and scale of institutional landlord growth was possible not just because private equity companies had huge sums of money at their disposal, but because Fannie Mae, Freddie Mac, and the Department of Housing and Urban Development all sold non-performing mortgage loans in bulk to Wall Street-backed landlords. These sales were designed to test whether government policy could "stimulate housing markets" by "attracting large, well-capitalized investors.
These sales helped establish Blackstone, Colony Capital, Starwood Capital, Waypoint Real Estate Group, and American Homes 4 Rent as the dominant institutional landlords.
Private equity investors do not just make money from tenants due to rent increases. "Tenants must deal with additional housing costs from fees for "ancillary services" and "tenant charge-back fees," Lopez said. 
Landlords use these fees to gain back money from tenants on expenses they believe that tenants are responsible for. Another way that landlords make money is through shirking responsibility in regards to maintenance. In one of Lopez' examples, "One tenant's 39-page lease renewal made him financially responsible for hypothetical bedbug infestations; excused Invitation Homes from liability for property damage, including potential injury or death from mold exposure; and included an agreement whereby the tenant would leave the home if he was taken to court again, in addition to a rent increase.
PESP's Baker testified on the impact that global investors have on American homebuyers. Citing the Washington Post and the International Consortium of Investigative Journalists, Baker described  financial records focusing on Rutherford County, Tennessee, which showed Pretium Partners "pouring money into rental homes, part of an unprecedented flow of global finance into US suburbs that left stressed tenants in its wake." The Private Equity Stakeholder Project tracked eviction filings during the COVID-19 across dozens of counties in Georgia, Florida, Tennessee, Texas, Arizona, and Nevada and found thousands of instances in which Pretium Partners, Invitation Homes, and Amherst Holdings filed to evict residents, even when the CDC Eviction Moratorium was in effect.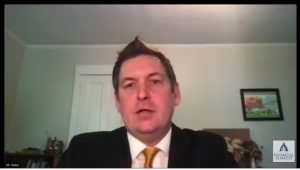 Overall, the hearing was a chance for US lawmakers to understand the negative impacts that private equity firms have on the US housing market, especially in regards to working class people and people of color. This will only continue as we fight for more transparency into corporate landlords and their practices.