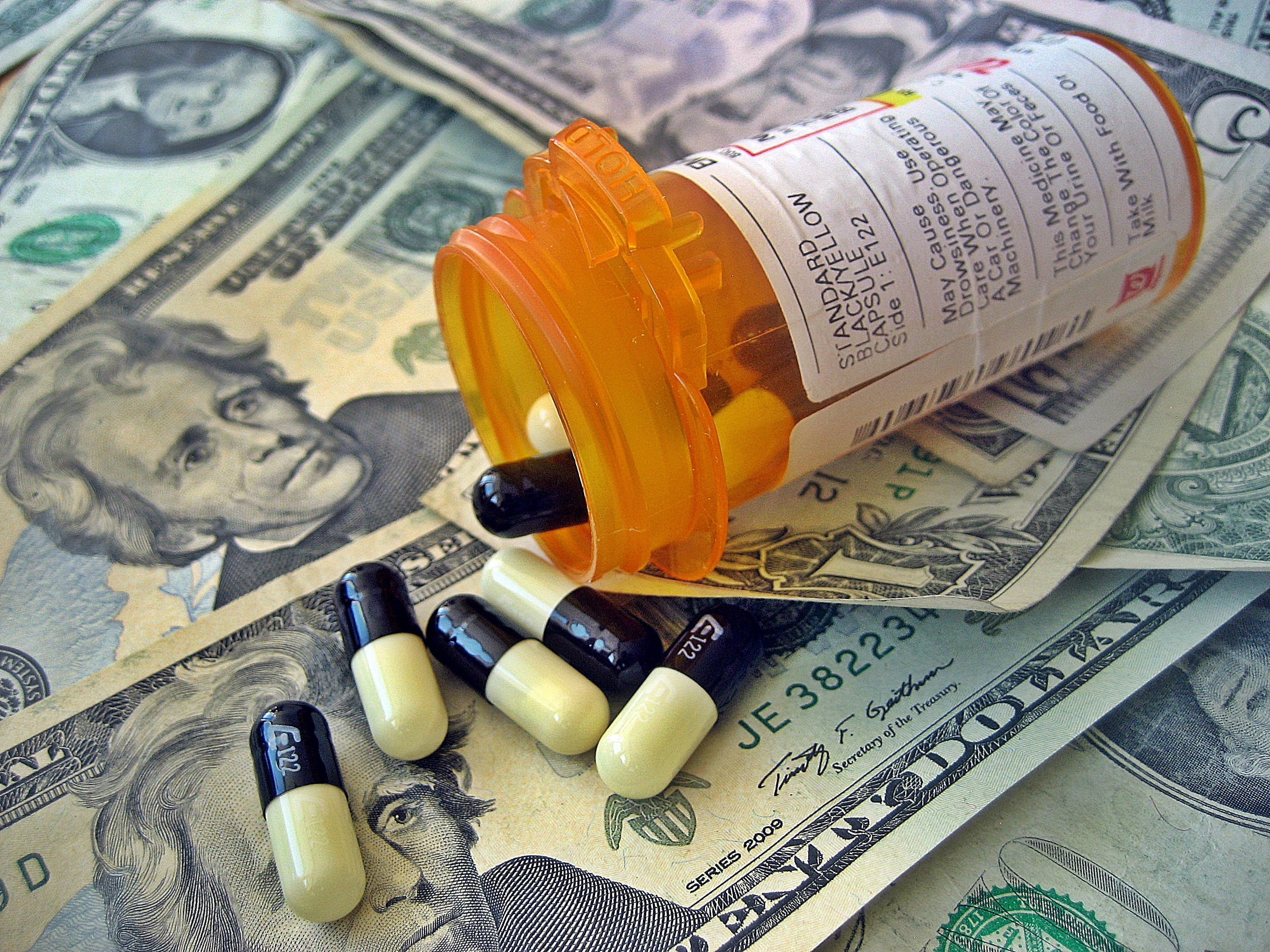 Pharmacy Company AlixaRx, Owned by Private Equity, Illegally Dispensed Opioids to Seniors at PE Firm's Nursing Homes, According to US Department of Justice
AlixaRx, which is owned by private equity firm Fillmore Capital Partners, on May 11 agreed to pay $2.75 million to settle allegations that it improperly dispensed controlled substances to residents at long-term care facilities.[i]
AlixaRx is a pharmacy company that uses automatic devices to dispense prescription drugs, including opiates, at long term care facilities and nursing homes.
In order to prevent over-prescription of controlled substances like opioids, Schedule II prescription drugs by law require a written prescription outside "true emergency situations." Emergency prescriptions must be signed by an authorizing physician within seven days issuing the drugs. [ii]
A federal investigation found that AlixaRx "routinely abused emergency prescription provisions" and illegally dispensed controlled substances without valid prescriptions. AlixaRx then allegedly covered up the illegal drug dispensing through a nationwide scheme by obtaining backdated prescriptions from prescribing physicians.[iii]
In statement, a federal representative involved in the case wrote: "AlixaRx, LLC spun a web of deception when it engaged in unlawful dispensing practices by abusing the emergency prescription provisions of the Controlled Substance Act. Such behavior allows for substances to be diverted and sold on the black market with no true measure of accountability."[iv]
See our report February 2021 report: Money for Nothing: How Private Equity has Defrauded Medicare, Medicaid, and Other Government Health Programs, and How that Might Change
Fillmore Capital founded AlixaRx in 2012 in part to provide pharmacy services to its nursing home chain Golden LivingCenters. At the time, Golden Living was one of the largest nursing home companies in the US. Fillmore orchestrated an agreement whereby Golden Living would be AlixaRx's first customer and AlixaRx would provide pharmacy services to more than 300 Golden Living facilities.[v]
Fillmore Capital's Founding Principal, President and Chief Executive Officer Ron Silva is Chairman of the Board of both AlixaRx and Golden Living.[vi] When AlixaRx's launch and partnership with Golden Living was announced, Silva stated that "AlixaRx will be wildly profitable."[vii]
Fillmore Capital's ownership of Golden Living has been fraught. The chain faced a series of lawsuits and regulatory investigations between 2011 and 2018, including a settlement with the US Department of Justice for alleged inadequate wound care at its facilities in Georgia. A 2015 lawsuit by Pennsylvania Attorney General Josh Shapiro alleged that Golden Living used deceptive conduct to lure seniors into living in its facilities and then provided substandard care.[viii] As a result of the suit, Golden Living transferred its 36 Pennsylvania nursing home licenses to other chains.[ix]
A 2017 academic study aimed at determining how private equity ownership impacts patient care at nursing facilities analyzed Golden Living Centers. The study found that private equity ownership continued trends that began pre-private equity ownership. Instead of stabilizing and growing the company, Fillmore's ownership exacerbated growing quality concerns.[x]
According to the study, Fillmore continued a pattern of reducing overall staffing levels below the national average. In California, total staffing hours per-patient-per-day pre-2007 were comparable to its industry counterparts. This decreased significantly after 2007. This was especially true for certified nursing assistants (CNAs) and licensed vocational nurses.[xi]
Since the time it acquired the chain in 2006 it has sold off most of its nursing homes; as of May 2021, Golden Living listed on its website just 24 locations in Indiana.[xii]
The Washington State Investment Board, which manages $165 billion in pension funds and other assets on behalf of the State of Washington, appears to be a major investor in both Golden Living and AlixaRX.
As of June 30, 2020, Washington valued its investment in Fillmore Strategic Investors, owner of both Golden Living and AlixaRX) at $1.14 billion.  Despite Golden Living's declining number of facilities, Washington has seen the value of its investment in Fillmore Strategic Investors increase in recent years, from $961 million in 2019 and $858 million in 2018.
---
[i]https://www.justice.gov/usao-ndga/pr/alixarx-llc-agrees-pay-275-million-resolve-allegations-it-improperly-dispensed
[ii]https://www.justice.gov/usao-ndga/pr/alixarx-llc-agrees-pay-275-million-resolve-allegations-it-improperly-dispensed
[iii]https://www.justice.gov/usao-ndga/pr/alixarx-llc-agrees-pay-275-million-resolve-allegations-it-improperly-dispensed
[iv]https://www.justice.gov/usao-ndga/pr/alixarx-llc-agrees-pay-275-million-resolve-allegations-it-improperly-dispensed
[v]https://www.mcknights.com/news/plans-for-massive-long-term-care-pharmacy-provider-unveiled-alixarx-launches/
[vi]https://www.fillmorecap.com/our_team
[vii]https://www.ncbi.nlm.nih.gov/pmc/articles/PMC5798733/
[viii] Office of Attorney General Josh Shapiro, "PA SUPREME COURT RULING: ATTORNEY GENERAL'S LAWSUIT TO PROTECT SENIORS IN NURSING HOMES IS REINSTATED," September 28, 2018. https://www.attorneygeneral.gov/taking-action/press-releases/pa-supreme-court-ruling-attorney-generals-lawsuit-to-protect-seniors-in-nursing-homes-is-reinstated/; Maggie Flynn, "Report: Troubled Former Golden Living Facilities Highlight Oversight Issues," Skilled Nursing News, November 18, 2018.  https://skillednursingnews.com/2018/11/report-former-golden-living-facilities-highlight-oversight-issues-pennsylvania/
[ix] Daniel Simmons-Ritchie, "Worst nursing homes continue to fail the frail despite lawsuit and promises," PennLive, November 26, 2018. https://www.witf.org/2018/11/26/worst-nursing-homes-continue-to-fail-the-frail-despite-lawsuit-and-promises/
[x] Bos, A., & Harrington, C, "What Happens to a Nursing Home Chain When Private Equity Takes Over," The Journal of Health Care Organization, Provision, and Financing, November 22, 2017. <https://journals.sagepub.com/doi/full/10.1177/0046958017742761>
[xii] Golden Living Centers website:  https://www.goldenlivingcenters.com/