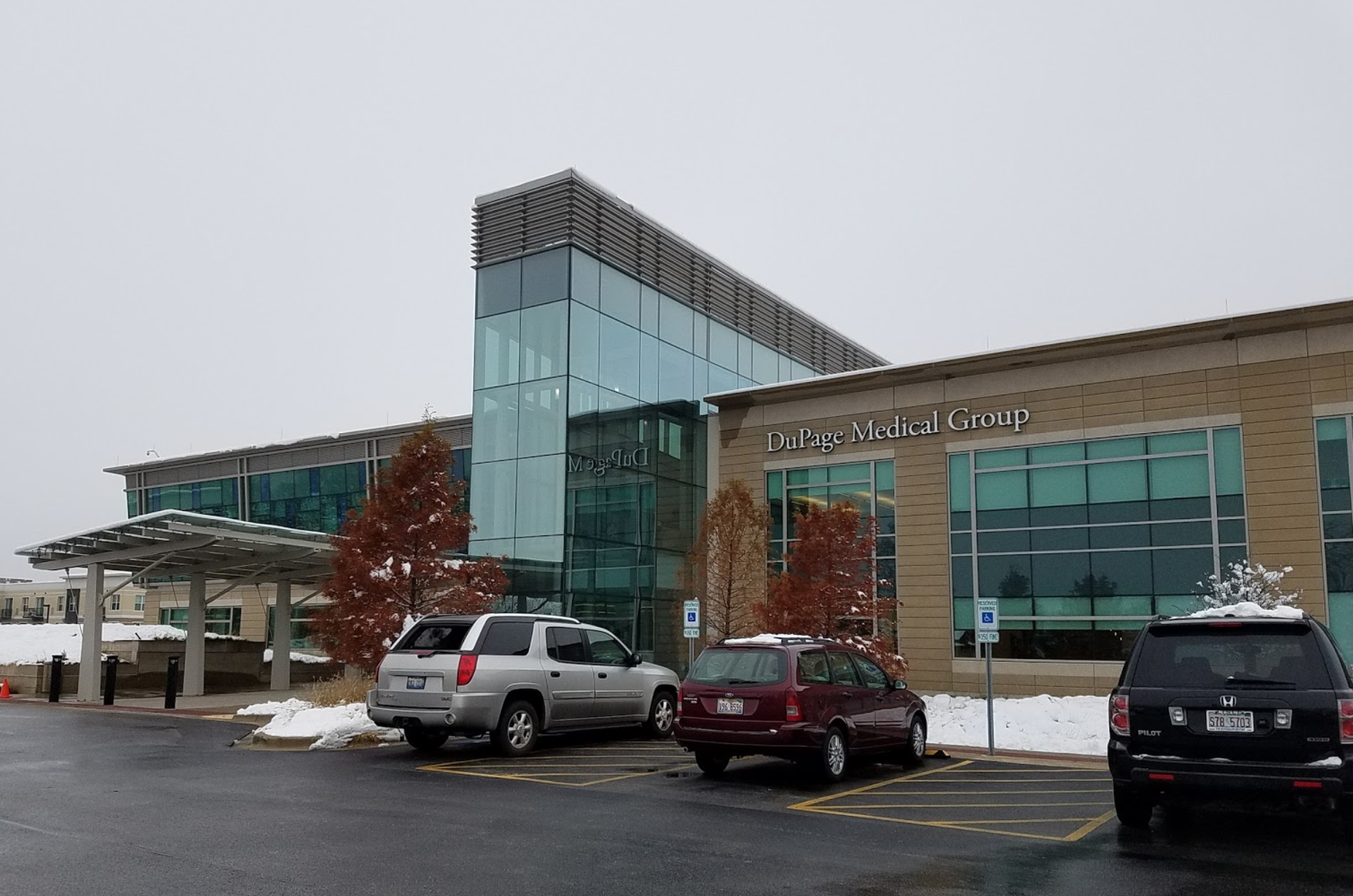 Private Equity Has Already Reaped Hundreds of Millions of Dollars of Debt-Funded Dividends from Health Care Companies in 2021
Just three months into 2021, private equity firms have already collected hundreds of millions of dollars in debt-funded dividends from health care companies they own, including companies that collected CARES Act aid.
Dividend recapitalizations are transactions by which private equity firms load debt onto companies they own to give themselves cash payouts. These transactions saddle companies with debt to extract capital without making substantive operating improvements, putting those companies at risk for restructuring, bankruptcy, or cost cutting to make up the interest payments and pay off debt.[1]
Dividend recapitalizations benefit private equity owners often at the expense of the companies, their patients, their employees, and the communities they serve. It is questionable whether it is appropriate that health care companies be made to take on debt to enrich their owners, especially given the hundreds of billions of dollars of Federal spending on health care. [2]
See our report: "Dividend Recapitalizations in Health Care: How Private Equity Raids Critical Health Care Infrastructure for Short Term Profit"
Below is a list of dividend recapitalizations that occurred in February 2021. We have highlighted two transactions that raise particular concern. Centerbridge Partners collected a $375 million debt-funded dividend from The Mentor Network, a behavioral health and foster care company that has repeatedly made headlines for horrific conditions experienced by patients. Ares Management is collecting a $209 million debt-funded dividend from DuPage Medical Group after the company received almost $80 million in CARES Act dollars.
Health Care Dividend Recapitalizations in February 2021
The Mentor Network– Centerbridge Partners
Private equity firm Centerbridge Partners owns behavioral health company The Mentor Network (Mentor). Mentor is a national network that provides residential and other services to adults and children with intellectual and developmental disabilities and brain and spinal cord injuries, and to and to youth with emotional, behavioral and medically complex challenges. It is one of the largest for-profit foster care companies in the US.[3]
In February 2021, Centerbridge took out debt on Mentor in part to pay itself a $375 million dividend. The new debt will bring Mentor's debt/EBITDA at about 6.5x.[4]
This is the second debt-funded dividend Centerbridge has extracted from Mentor. In October 2019, just six months after it acquired Mentor, Centerbridge paid itself a $100 million debt-funded dividend from the company.[5]
Centerbridge acquired Mentor in March 2019.[6] In all, Centerbridge has collected almost half a billion dollars in debt-funded dividends from Mentor over the course of its two-year ownership.
Mentor has come under fire for allegations of widespread abuse, neglect, and deaths in its foster care and group home programs. A 2017 investigation by the US Senate Committee on Finance found that at least 86 children died in a 10-year period while in the custody of Mentor. In only 13 of those deaths did the company conduct an internal investigation.[7]
The Senate committee released its final reports on Mentor in December 2020 (for Oregon and Iowa). While the majority of the investigation covered the period prior to Centerbridge's ownership,[8] the reports found that problems have persisted since its acquisition. For example, just weeks before the final report was completed, state regulators in Oregon discovered so many violations at a Mentor home that they shut the facility down for good.[9]
Given the ongoing problems with Mentor facilities and services, it is appalling that Centerbridge would add substantial debt to Mentor in order to pay itself dividends rather than investing in operations to improve patient care.
See our report: "Understaffed, Unlicensed, and Untrained: Behavioral Health Under Private Equity"
DuPage Medical Group – Ares Management
Private equity firm Ares Management is gearing up to collect an over $200 million debt-funded dividend from its physician practice DuPage Medical Group.[10] Last year, DuPage Medical Group collected nearly $80 million in CARES Act aid.[11]
DuPage Medical Group is a multi-specialty physician group with over 775 physicians based in 120 locations in the Chicago area. It is owned by private equity firm Ares Management, as well as the company's management and physicians.[12] Ares has $197 billion assets under management.[13] Midwest Physician Administrative Services LLC, a wholly-owned subsidiary of DuPage Medical Group, is the entity paying the dividend.[14]
In February, the Ares-led ownership group added $650 million in debt to DuPage Medical Group's balance sheet to refinance existing loans and pay a $209 million dividend to Ares and other owners. Ares first invested in DuPage Medical Group in August 2017 in a $1.45 billion deal financed with about 40% debt.[15]
Credit rating agency Moody's Investor Service rated the dividend recapitalization deal credit negative, noting that "it points to the aggressive nature of DuPage's financial policies, a key governance issue. DuPage will be meaningfully reducing its cash balance to fund the dividend. Combined with higher gross financial leverage, this will leave DuPage more weakly positioned to absorb any unexpected operating setback or incremental debt. Additionally, Moody's believes DuPage's aggressive policies pose social risks as key customer relations stakeholders include patients, payors and government entities." [16]
DuPage Medical Group has benefited substantially from CARES Act aid. In October 2020, the company received a $39.9 million grant from the Department of Health and Human Services. In May, it received $39.5 million loan under the Centers for Medicare and Medicaid Services' Medicare Accelerated and Advance Payment Program.[17]
Private equity-owned companies' collection of COVID-19 stimulus dollars has drawn regulatory scrutiny. The U.S. Department of Justice has signaled that "enforcement efforts may also include, in appropriate cases, private equity firms that sometimes invest in companies receiving CARES Act funds….Where a private equity firm knowingly engages in fraud related to the CARES Act, we will hold it accountable."
See our report: "Money for Nothing: How Private Equity has Defrauded Medicare, Medicaid, and Other Government Health Programs, and How that Might Change"
---
[1]https://pestakeholder.org/wp-content/uploads/2020/10/PESP-HC-dividends-10-2020.pdf
[2]https://www.cms.gov/files/document/highlights.pdf
[3]https://www.thementornetwork.com/who-we-are/about-the-mentor-network/
[4]https://www.moodys.com/research/Moodys-affirms-National-Mentors-B2-CFR-outlook-to-negative–PR_439884
[5]https://www.moodys.com/research/Moodys-downgrades-National-MENTOR-Holdings-Incs-first-lien-credit-facilities–PR_417670
[6]https://www.businesswire.com/news/home/20190308005282/en/Centerbridge-Partners-Completes-Acquisition-of-Civitas-Solutions-Inc.
[7]https://www.buzzfeednews.com/article/aramroston/senate-finds-86-children-died-in-care-of-giant-for-profit
[8] The 10-year period during which 86 children died occurred between 2005-2017, while Mentor was owned by private equity firm Vestar Capital Partners. Vestar remains an active investor in health care, including in Veritas Collaborative, a nationwide eating disorder treatment provider.
[9]https://webcache.googleusercontent.com/search?q=cache:GF9gfUjjLXQJ:https://www.finance.senate.gov/chairmans-news/grassley-wyden-issue-reports-on-developmental-disability-care-facilities-in-iowa-and-oregon+&cd=2&hl=en&ct=clnk&gl=us
[10]https://www.spglobal.com/marketintelligence/en/news-insights/latest-news-headlines/dupage-medical-group-allocates-650m-term-loan-for-refinancing-dividend-terms-63034106https://www.moodys.com/research/Moodys-affirms-Midwest-Physician-Admin-Svcs-B2-CFR-outlook-stable–PR_441161
[11]COVID Stimulus Watch tracker by Good Jobs First, accessed March 12, 2021.
[12]https://www.moodys.com/research/Moodys-affirms-Midwest-Physician-Admin-Svcs-B2-CFR-outlook-stable–PR_441161
[13]https://www.aresmgmt.com/about-ares-management-corporation
[14]https://www.moodys.com/research/Moodys-affirms-Midwest-Physician-Admin-Svcs-B2-CFR-outlook-stable–PR_441161 https://www.dupagemedicalgroup.com/news/the-university-of-chicago-medicine-engages-midwest-physician-administrative-services
[15]https://www.dupagemedicalgroup.com/news/dupage-medical-group-announces-investment-from-ares-management-private-equity-group ; https://www.moodys.com/research/Moodys-assigns-B2-CFR-to-acquirer-of-DuPage-Medical-Group–PR_370536
[16]https://www.moodys.com/research/Moodys-affirms-Midwest-Physician-Admin-Svcs-B2-CFR-outlook-stable–PR_441161
[17]COVID Stimulus Watch tracker by Good Jobs First, accessed March 12, 2021.