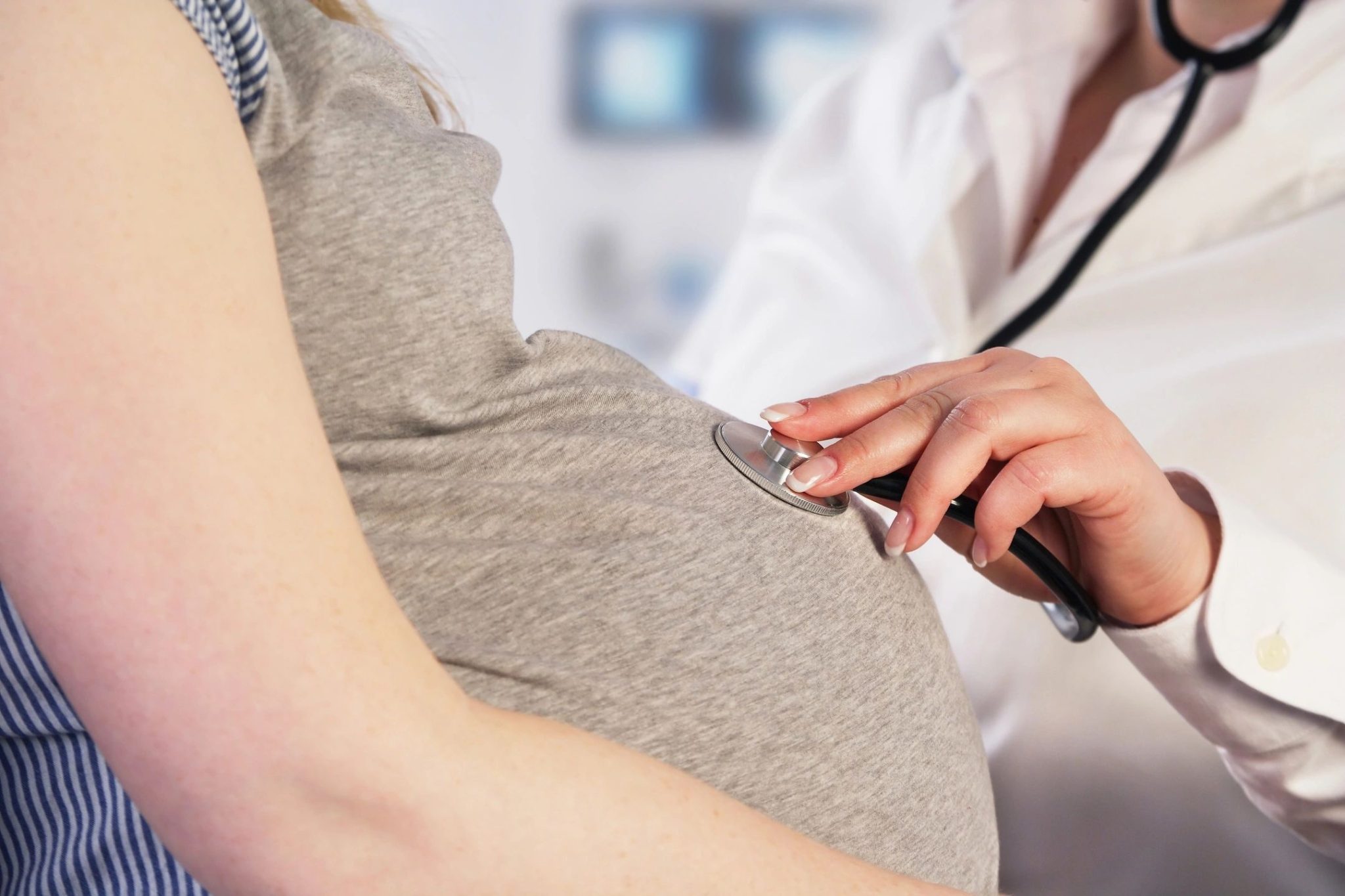 Private Equity Health Care Acquisitions – August 2021
In light of the growing investor interest in health care and the risks associated with private equity ownership of health care companies, the Private Equity Stakeholder Project will be tracking private equity-backed health care acquisitions. Below is a list of private equity health care buyouts and add-on acquisitions completed or announced during August 2021. We will continue to track acquisitions on a monthly basis.
See July 2021 acquisitions here.
Women's Health USA – Unified Women's Healthcare (Altas Partners and Ares Management)
Unified Women's Healthcare, which is owned by private equity firms Altas Partners and Ares Management, is acquiring Women's Health USA. In a joint press release, the companies claim that the acquisition will create the largest physician practice management company for women's health providers in the United States. [1]
Unified Women's Healthcare (UWH) and Women's Health USA are both physicians' practice management companies in the women's health sector.[2] The combined company will have over 900 locations in 17 states and the District of Columbia.[3]
Atlas and Ares are financing the acquisition $425 million deal with approximately $170 million in debt. Credit ratings agency Moody's Investor Service estimates the transaction will bring UHW's adjusted debt to EBITDA to 7.3x before declining toward 6.5x over the next year.[4] Historically, lending above 6x EBITDA has drawn regulatory scrutiny.[5]
This is the third add-on acquisition Atlas and Ares have made through UWH over last year. It acquired gynecological imaging company Mid-Atlantic Women's Care in December 2020 and IVF company Colorado Center for Reproductive Medicine in July 2021.[6]
Private equity firms have increasingly been buying up women's health and fertility companies. A 2020 Harvard study found between 2010 and 2019, 24 women's health companies not previously owned by private equity firms were acquired by private equity firms. Acquisitions accelerated over that time, with 17 occurring between 2017 and 2019.[7]
UHW, like many OBGYN and women's health companies, is a physician management services company. Because private equity firms are prohibited from owning physician practices in most states, private equity firms create management services companies to provide business and administrative services to affiliated practices, effectively owning practices while remaining in compliance with the law.[8]
Both Ares and Atlas own several other healthcare companies. Ares has previously drawn scrutiny for aggressive collection debt-funded dividends from multiple healthcare companies it owns. For example, earlier this year Ares and other owners collected an over $200 million debt-funded dividend from its physician practice DuPage Medical Group soon after DuPage received nearly $80 million in CARES Act aid.
In 2016 Ares and Leonard Green & Partners together collected a $525 million debt-funded dividend from their healthcare staffing company CHG Health Services.[9] Ares and Leonard Green also own Aspen Dental Management, from which the firms have collected hundreds of millions of dollars in debt-funded dividends despite facing scrutiny for numerous consumer complaints and allegations that its profit-driven business practices negatively impacted patient care.[10]
See our report October 2020 report: Dividend Recapitalizations in Health Care: How Private Equity Raids Critical Health Care Infrastructure for Short Term Profit
Atlas owns two companies operating for profit-medical schools: Medforth Global Healthcare Education and University of St. Augustine for Health Sciences.[11] For-profit medical schools were banned in the United States until 1996 for their low educational standards, and remain controversial for their perceived higher risk of predatory behavior.[12]
Buyouts
| | | |
| --- | --- | --- |
| Company | Type | PE Firm |
| VoiceFriend | Health tech | Alta Lake Equity Partners |
| Altus Industries | Medical equipment | Auxo Investment Partners and Spectrum Health Ventures |
| Arcadia Consumer Healthcare | Vitamin supplements | Bansk Group |
| Medical Solutions | Staffing | Centerbridge Partners, Caisse de dépôt et placement du Québec (CDPQ) |
| MDVIP | Concierge medicine | Charlesbank Capital Partners and Goldman Sachs Asset Management through |
| LTC Consulting Services | Revenue cycle management | Clearview Capital |
| Cordis | Medical devices | Hellman & Friedman, Ajax Health and Zeus Health |
| RQM+ | Healthcare consulting | Linden Capital Partners |
| Acorn Health | Behavioral health | Ontario Teachers' Pension Plan |
| Health Connect America | Behavioral health | Palladium Equity Partners |
| American Optics | Medical supplies | RoundTable Healthcare Partners |
| DECA Dental Group | Dental | The Blackstone Group |
| Vector Laboratories | Medical supplies | Thompson Street Capital Partners |
| Safecor Health | Medical supplies | Vesey Street Capital Partners |
| PromptCare | Infusion services | Waud Capital Partners |
| Reproductive Gynecology & Infertility | Women's health | Webster Equity Partners |
| Framework Solutions | Healthcare consulting | WestView Capital Partners |
| Kymanox | Healthcare consulting | WestView Capital Partners |
Add-On Acquisitions
| | | | |
| --- | --- | --- | --- |
| Company | Type | PE Firm | Acquiring Entity |
| Southeastern Health Care at Home | Home health | Advent International | AccentCare |
| Women's Health USA | Women's health | Altas Partners and Ares Management | Unified Women's Healthcare |
| Clinlogix | CRO | Ares Capital, ArchiMed and Ares Management | North American Science Associates |
| NC Retina Associates | Eye care | Bailey Southwell & Co. and Webster Equity Partners, | Retina Consultants of America |
| Hearing and Tinnitus Center Long Island | Audiology | Beverly Capital, Thompson Street Capital Partners and Northstar Capital | Alpaca Audiology |
| Taylored Rehab | Staffing | Blue Wolf Capital Partners and Constitution Capital Partners | Fox Rehabilitation |
| Northeastern Eye Institute | Eye care | Centre Partners | Vision Innovation Partners |
| Medical Imaging Technologies (Ohio) | Medical imaging | Chartwell Investments Entrepreneur & Founder Capital, Source Capital and OFS Capital | The Tomayko Group |
| Progressive Vision Institute | Eye care | Chicago Pacific Founders | Sight Growth Partners |
| Dermatology Associates and Skin Surgery Center | Dermatology | Chicago Pacific Founders | Pinnacle Dermatology |
| ARC Medical | Medical devices | Chicago Venture Partners | Typenex Medical |
| Aviacode | Revenue cycle management | ChrysCapital | Gebbs Healthcare Solutions |
| Trustcare Home Medical Equipment | Medical equipment | Cinven | National Seating & Mobility |
| SpinFusion | Health tech | Clearlake Capital Group, Charlesbank Capital, Ares Capital Corporation BDC and SkyKnight Capital | Symplr |
| Puddingstone Place | Behavioral health | Coppermine Capital | Autism Care Partners |
| Home Care Pulse | Home health | Cressey & Company | Home Care Pulse |
| Envision Sport Physical Therapy & Pilates | Physical therapy | Great Point Partners | Spine & Sport Physical Therapy |
| StriVectin | Skin care | Greenspring Associates, Hildred Capital Partners, Montreux Equity Partners | Crown Laboratories |
| Alaska Radiology Associates | Radiology | Heritage Group and Starr Investment Holdings | Radiology Partner |
| Healthgrades | Healthcare ratings | Lead Edge Capital, General Atlantic and Silver Lake | Red Ventures |
| Specialty Carts | Medical equipment | Levine Leichtman Capital Partners | Capsa Healthcare |
| Nielsen Eye Center (USA) | Eye care | LLR Partners | Eye Health America |
| Eye Centers Of Florida | Eye care | LLR Partners | Eye Health America |
| NationsBenefits | Managed care | Monroe Capital, The Pritzker Organization and Denali Growth Partners |   |
| Columbia Fertility Associates | Fertility | Morgan Stanley Capital Partners | Ovation Fertility |
| Matthews Foot Care | Podiatry | New MainStream Capital | Foot & Ankle Specialists of the Mid-Atlantic |
| Arbor Pharmaceuticals | Pharmaceuticals | NovaQuest Capital Management | Azurity Pharmaceutical |
| Genesis HospiceCare | Hospice | Pharos Capital Group | Charter Health Care Group |
| Saints Hospice | Hospice | Pharos Capital Group | Charter Health Care Group |
| DermLab | Dermapathology | Pritzker Private Capital, Vesey Street Capital Partners | PathGroup |
| Results Physiotherapy | Physical therapy | Revelstoke Capital Partners, Shumway Capital, Stags Participations and Athyrium Capital Management | Upstream Rehabilitation |
| Replacement Parts Industries | Medical equipment | RoundTable Healthcare Partners | American Optics |
| My Transformations | Transcranial Magnetic Stimulation | Shore Capital Partners | NorthEast Health Services |
| Attainia | Health tech | TA Associates Management | AutoQuotes |
| Zulu Health | Revenue cycle management | The CapStreet Group | Surgical Notes |
| Integrity Bio | Biopharmaceuticals | The Carlyle Group, HarbourVest Partners, GTCR and Auburn Hill Capital | Curia |
| PerSys Medical | Medical supplies | Water Street Healthcare Partners | Combat Medical |
| AMRINJ | Memory care | Webster Equity Partners | JBR Clinical Research |
| Prevention and Recovery Center | Behavioral health | Webster Equity Partners | Discovery Behavioral Health |
| ForCare Clinical Research | Dermatology | Webster Equity Partners | JBR Clinical Research |
| Mount Sinai Wellness Center | Behavioral health | Webster Equity Partners and BPEA Private Equity | BayMark Health Services |
| Dr. John Tieman's New Braunfels Dermatology Practice | Dermatology | Westwind Investors | DermOne |
---
[1]https://www.businesswire.com/news/home/20210824005773/en/Unified-Women%E2%80%99s-Healthcare-Acquires-Women%E2%80%99s-Health-USA
[2]https://www.businesswire.com/news/home/20210824005773/en/Unified-Women%E2%80%99s-Healthcare-Acquires-Women%E2%80%99s-Health-USA
[3]https://www.womenshealthusa.com/who/ ; https://unifiedwomenshealthcare.com/medical-affiliates/
[4]https://www.moodys.com/research/Moodys-Unified-Womens-Healthcare-ratings-unchanged-following-WHUSA-acquisition–PR_451910
[5] https://www.reuters.com/article/us-lev-regulation/regulated-banks-soften-stance-on-leveraged-lending-guidance-idUSKBN1HQ2XV
[6]https://unifiedwomenshealthcare.com/mid-atlantic-womens-care/ ;
[7]https://scholar.harvard.edu/files/srichard/files/jamainternal_bruch_2020_ld_200049_1603479564.31041_2.pdf
[8]https://jamanetwork.com/journals/jama/fullarticle/2761076?guestAccessKey=4eb6959c-7cec-43f1-95b3-93a8c6ea6f6b&utm_source=For_The_Media&utm_medium=referral&utm_campaign=ftm_links&utm_content=tfl&utm_term=021820
[9]https://www.wsj.com/articles/chg-healthcare-to-pay-525m-to-leonard-green-and-ares-1463773859
[10]https://pestakeholder.org/wp-content/uploads/2020/10/PESP-HC-dividends-10-2020.pdf
[11]https://www.altas.com/businesses
[12]https://www.npr.org/sections/health-shots/2021/06/07/1002477044/once-banned-for-profit-medical-schools-are-on-the-rise-again-in-the-u-s