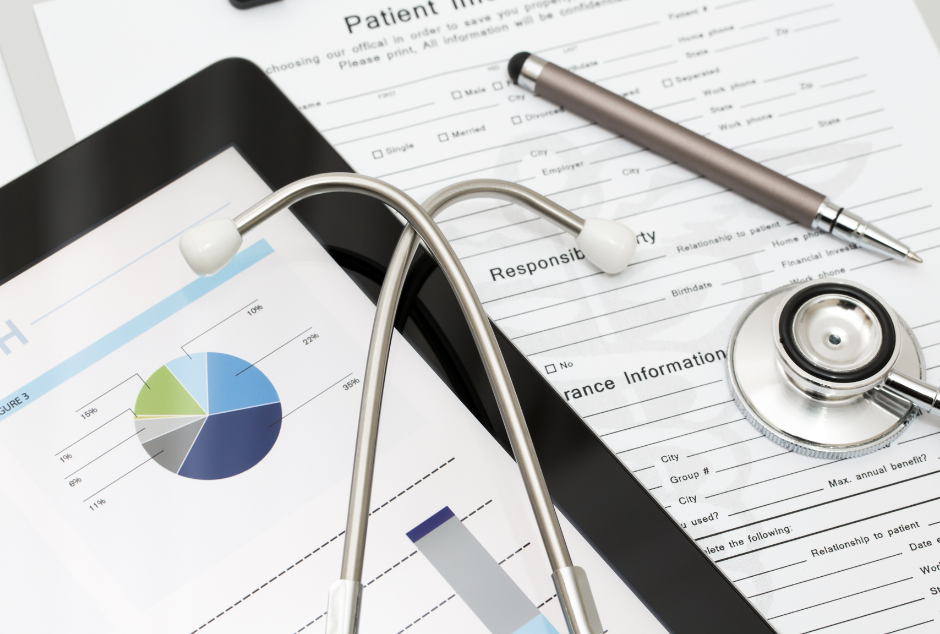 Private Equity Healthcare Acquisitions – June 2022
In light of the growing investor interest in healthcare and the risks associated with private equity ownership of healthcare companies, the Private Equity Stakeholder Project will be tracking private equity-backed healthcare acquisitions. Below is a list of private equity healthcare buyouts and add-on acquisitions completed or announced during June 2022. We will continue to track acquisitions on a monthly basis. 
See May 2022 acquisitions here.
Overview
June was another busy month for private equity firms operating in the health sector. We tracked 85 acquisitions and growth equity investments across a diverse range of spaces.
Clinical research organizations (CROs) were a noteworthy site of investment activity in June, with two buyouts, three add-on acquisitions (including KKR's add-on of Peninsula Research Associates to their fast growing platform company, Headlands Research), and one growth investment. CROs can be an attractive investment choice for private equity firms because it's a fragmented industry with opportunity for consolidation, and because unlike investment in pharmaceutical companies themselves, revenues will not depend on whether a drug makes it to market or not.1
Physical therapy services and providers continue to be sites for consolidation, with four add-on acquisitions tracked. Two of these transactions were investments by private equity firms General Atlantic and TowerBrook Capital Partners to expand their platform company, PT Solutions. General Atlantic acquired a majority stake in PT Solutions this past January, at which time it was valued at $1.2 billion. Deals over the last year or so indicate that investment in physical therapy appears to be ramping back up after initially slowing down due to COVID.2
The medical technology sector saw attention from nine private equity firms, with a total of four buyouts, three add-on acquisitions, and four growth investments.
Blackstone and Canada Pension Plan Investment Board acquire largest commercial Institutional Review Board
Most notably among June's private equity healthcare acquisitions, Blackstone and Canada Pension Plan Investment Board "have signed a definitive agreement to make a majority investment in Advarra"3  a company that specializes in research compliance services and boasts the largest commercial Institutional Review Board (IRB) in the United States.4  While the amount of the investment was not disclosed, the transaction values the company at $5 billion, a marked increase from its valuation in 2019 of $1.3 billion when it was bought out by private equity firm Genstar.5 In the current transaction, Genstar will retain a minority stake in the company, along with minority investor Linden Partners.3 According to Axios, "This is one of private equity's most anticipated and largest announced deals in North America health care so far this year."5
Role of IRBs
Institutional Review Boards (IRBs) are "formally designated" groups that evaluate research studies to ensure "the protections of the rights and welfare of human research subjects."6  All privately funded and federally funded clinical trials involving human subjects must obtain approval from a government-registered IRB prior to beginning research, as well as be monitored and report back to the IRB throughout. The Food and Drug Administration (FDA) regulates privately funded studies, and the Office for Human Research Protections (OHRP) regulates federally funded research. 7
Advarra's commercial IRB and research compliance services have seen high demand during the COVID-19 pandemic. The company claims on its website that its IRB "reviewed 429 COVID-19 protocols across over 2,500 sites," and its IRB and Institutional Biosafety Committee (IBC) "supported 100% of Operation Warp Speed Vaccine Trials."8 Operation Warp Speed was the program implemented under the Trump administration to rapidly research, develop, produce, and distribute 300 million COVID-19 vaccines by January 2021.9 This program drew scrutiny from some senators, including Sens. Tammy Baldwin (D–WI) and Patty Murray (D–WA), for its lack of transparency in selection of vaccine candidates.10
History of commercial IRBs in the U.S.
For decades, most IRBs were housed in hospitals and academic institutions, but that began to shift in the 1990s. IRBs take extensive resources and require expert knowledge to run, and most research institutions did not have adequate resources to meet mounting workloads that were further compounded by growing regulatory complexity.7(p399) Efforts to reform the system and allocate greater federal resources never came to fruition,7(p403) and thus began an era of increased for-profit participation in the research regulatory compliance sphere. In 2016, STAT reported that "commercial IRBs now oversee an estimated 70 percent of US clinical trials for drugs and medical devices."
According to sociologist Dr. Sarah Babb, "America's reliance on for-profit ethics review is unique among wealthy, industrialized countries."7(p393) She points out that "since 2016, the NIH…has allowed IRB fees, including those paid to for-profit IRBs, to be charged directly to grants. In effect, this means that taxpayer dollars are being used to pay private companies to manage compliance with federal regulations – a convoluted solution, even by American standards."7(p411)
A 2016 policy change from the National Institute of Health (NIH) that went into effect in January 2018 requires that multi-sited clinical trials funded by NIH need to use a single IRB for ethical review.11 Now, research institutions with under-resourced in-house IRBs may be more likely to choose to contract with a commercial IRB to oversee multi-sited trials. Babb explains that this rule change was intended to increase efficiency of research studies, as having multiple IRBs overseeing the same study can be an administrative burden. Yet, Babb points out, "the possibility that the NIH could run its own centralized IRB to review its studies appears not to have been considered."7(p409)
Enhanced opportunities for private equity
Within a regulatory context that leaves gaps wide open for private institutions to fill, it makes sense that private equity firms have taken a keen interest in commercial IRBs. Advarra, the biggest commercial IRB, "largely operates in a duopoly with Leonard Green-backed WCG"4 with both companies following the typical private equity playbook of consolidating smaller firms.12–14
In November 2017, Linden Capital Partners and Northlane Capital Partners completed a merger of Schulman Associates Institutional Review Board and Chesapeake IRB to create Advarra.15,16 In November 2020, Advarra acquired IRB Company and IntegReview, two other companies with commercial IRBs.17,18 In addition to acquiring independent IRBs, Advarra is adding-on other company types in the research compliance, health IT, and clinical trials spheres.19–21
Some politicians have sounded the alarm about private equity investment in commercial IRBs, and about for-profit research oversight more generally. In June 2020, Senators Elizabeth Warren (D-MA), Sherrod Brown (D-OH), and Bernie Sanders (I-VT) sent a letter to the Government Accountability Office (GAO) requesting an investigation of commercial IRBs, expressing concern about their "inherent conflict of interest," "which may incentivize them to approve as many studies as they can as rapidly as possible."22 Their letter names private equity ownership and Advarra's and WCG's consolidation of dozens of independent IRBs as a potential issue, implying these transformations come with increased conflicts of interest. You can see the full letter and list of questions the senators have for GAO here. In August 2020, Senator Warren's office reported that GAO had approved the senators' request for an investigation.[1] You can view GAO's letter here.23
In an article published in the Annals of Internal Medicine, bioethicist Holly Fernandez Lynch and Dr. Stephen Rosenfeld argue that "although all IRBs face pressure to speed reviews and none are entirely free of conflicts of interest, the private equity model is particularly susceptible to approaches that could undercut the ethical mission of IRBs to protect and promote the rights and welfare of research participants."24
June 2022 Buyouts
| | | |
| --- | --- | --- |
| Company | Type | PE Firm(s) |
| Radius Health (NAS: RDUS) | biopharmaceuticals | Gurnet Point Capital, Patient Square Capital |
| MMS Holdings | clinical research organization | Lindsay Goldberg |
| The Emmes Company | clinical research organization | New Mountain Capital |
| Dermatologists of Central States | dermatology | SkyKnight Capital |
| Technical Safety Services | equipment testing | Levine Leichtman Capital Partners |
| LeanTaaS | health IT | Bain Capital |
| Inductivehealth Informatics | health IT | Diversis Capital |
| Apollo Intelligence | healthcare data & analytics | Frazier Healthcare Partners |
| Merative | healthcare data & analytics | Francisco Partners, Sixth Street Partners, True Wind Capital |
| Tivity Health (NAS: TVTY) | healthy living programs | Stone Point Capital |
| Acor Orthopaedic | med tech | Valencia Capital |
| Motion Dynamics | med tech | Vance Street Capital |
| Lombart Instrument | med tech | Cornell Capital |
| 626 Imaging Services | medical imaging | Peak Rock Capital |
| Polymedco | medical screening | RoundTable Healthcare Partners |
| California Specialty Pharmacy | pharmacy services | Assured Healthcare Partners |
| Advarra | research compliance services | Blackstone, Canada Pension Plan Investment Board |
| Aspirion Health Resources | revenue cycle management | Linden Capital Partners |
June 2022 Add-on Acquisitions
| | | | |
| --- | --- | --- | --- |
| Company | Type | PE Firm(s) | Add-on Platform |
| Asthma and Allergy Associates of Florida | allergy care | Prairie Capital | Family Allergy & Asthma |
| Psychiatric Care Systems | behavioral health | Shore Capital Partners | Transformations Care Network |
| Ohio Clinical Trials | clinical research organization | Linden Capital Partners, PineBridge Investments | Evolution Research Group |
| Hassman Research Institute | clinical research organization | Blackbrook Management Group, Webster Equity Partners | CenExel Clinical Research |
| Peninsula Research Associates | clinical research organization | Kohlberg Kravis Roberts | Headlands Research |
| For All Children & Adult Dentistry | dental | Clairvest Group | ChildSmiles |
| Mid-Atlantic Dental Partners | dental | New Mountain Capital | Western Dental Services |
| Anderson and Moopen Orthodontics | dental (orthodontics) | Shore Capital Partners | Southern Orthodontic Partners |
| Getman Orthodontics | dental (orthodontics) | Shore Capital Partners | Southern Orthodontic Partners |
| Esterson Dermatology | Dermatology | Harvest Partners | Advanced Dermatology and Cosmetic Surgery |
| Platinum Dermatology Partners | dermatology | Sun Capital Partners | West Dermatology |
| West Dermatology | dermatology | Sterling Partners Private Equity | Platinum Dermatology Partners |
| Star-med | health IT | Palmares Capital Partners, Trivest Partners | ScanSTAT Technologies |
| TransactRx | health IT (pharmacy-related) | Francisco Partners | RedSail Technologies |
| PrescribeWellness | health IT (pharmacy-related) | GTCR, BlackRock | Transaction Data Systems |
| Avalere Health | healthcare consulting | Bridgepoint Advisers | Fishawack |
| Integrative Physiatry | healthcare staffing | Webster Equity Partners | Integrated Rehab Consultants |
| ProHealth Partners | healthcare staffing | Bain Capital Double Impact | HealthDrive |
| Meleeo | healthcare staffing and consulting | MidOcean Partners | General Healthcare Resources |
| On My Care | home healthcare | Corinthian Capital Group, Gemini Investors, Pelham S2K, Sancus Capital Group, WP Global Partners | Excelin Home Health |
| Lexington Hospice | hospice | H.I.G. Capital | St. Croix Hospice |
| Alpha Dental Plan | Insurance (dental) | Lovell Minnick Partners | Warner Pacific Insurance Services |
| Mike Haffar Insurance Services | insurance and risk advisory services | HGGC, Owl Rock Capital Corporation BDC | PCF Insurance Services |
| R&D Partners (Redwood City) | life sciences R&D | Onex, TowerBrook Capital Partners | Acacium Group |
| Apdyne Medical Company | med tech | Shore Capital Partners | Innovia Medical |
| Bioresource Technology | med tech | DevCo Partners | Medix Biochemica |
| Kahle Automation | med tech | EQT | BBS Automation |
| Midwest X-Ray | medical imaging | undisclosed | TridentCare |
| Medical Imaging Solutions | medical imaging | Peak Rock Capital | 626 Imaging Services |
| Centrelake Imaging & Oncology | medical imaging | Sunny River Management | Rezolut Medical Imaging |
| Acton (Chelsea) | Heath IT/medical records systems | Ridgemont Equity Partners, Saltoun Capital Partners, WSC & Company | HealthMark Group |
| Taylor Made Diagnostics | occupational health | Cressey & Company, Welsh, Carson, Anderson & Stowe | Concentra |
| South Jersey Eye Physicians | ophthalmology | Quad-C Management | NJRetina |
| Midwest Vision Centers | ophthalmology | Monarch Alternative Capital | Shopko Eyecare Center |
| Retina Associates of Southern California | ophthalmology | Ontario Teachers' Pension Plan | NVISION Eye Centers |
| Salt Lake Retina | ophthalmology | Ontario Teachers' Pension Plan | NVISION Eye Centers |
| Ortho Neuro Management | orthopedic care | Revelstoke Capital Partners | Beacon Orthopaedics & Sports Medicine |
| Orthopaedic Specialists of Austin | orthopedic care | Trivest Partners | Growth Orthopedics (MSO) |
| Stepping Stone in North Carolina | outpatient addiction services | Golub Capital BDC, Linden Capital Partners | Pinnacle Treatment Centers |
| Comprehensive Pain Consultants of the Carolinas | pain management | Shore Capital Partners | PartnerCare |
| Trellis Rx | pharmacy services | Ascension Ventures, Audax Group, Frazier Healthcare Partners, HarbourVest Partners, New Enterprise Associates | Comprehensive Pharmacy Services |
| Gillette Physical Therapy | physical therapy | Gryphon Investors | Physical Rehabilitation Network |
| Crescent Physical Therapy | physical therapy | Athyrium Capital Management, Shumway Capital, Stags Participations | Upstream Rehabilitation |
| Atlas Physical Therapy & Associates | physical therapy | General Atlantic, TowerBrook Capital Partners | PT Solutions |
| Balance Chicago | physical therapy | General Atlantic, TowerBrook Capital Partners | PT Solutions |
| Jersey Shore Podiatric Associates | podiatry | New MainStream Capital | Foot & Ankle Specialists of the Mid-Atlantic |
| Podiatric Care of Northern Virginia | podiatry | New MainStream Capital | Foot & Ankle Specialists of the Mid-Atlantic |
| South Pointe Health Center | rehabilitation care | Peace Capital | Complete Care Management |
| Endpoint Outcomes | research consulting | Arsenal Capital Partners | Lumanity |
| Texas MedClinic | urgent care | Shore Capital Partners | SouthStar Urgent Care |
| Urgent Care 3D | urgent care | Cohesive Capital Partners, Colpatria Capital, Quilvest Private Equity | UrgentMED |
June 2022 Growth/Expansion Investments
| | | |
| --- | --- | --- |
| Company | Type | PE Firm(s) |
| Acute Behavioral Health | behavioral health | Elm Creek Partners, Granite Growth Health Partners, Harbert Management, Petra Capital Partners |
| Sensible Care | behavioral health | Skyline Investors, Volition Capital |
| Kemp Proteins | biotech (manufacturing) | BroadOak Capital Partners |
| TwelveStone Health Partners | chronic care management | Heritage Group |
| CenExel Clinical Research | clinical research organization | Blackbrook Management Group |
| SAI MedPartners | consulting | Northlane Capital Partners |
| Allied Digestive Health | gastroenterology | undisclosed |
| L7 Informatics | Health IT | Banneker Partners |
| Planet DDS |  Health IT (dental) | Aquiline Capital Partners, Level Equity |
| Jet Health | home healthcare & hospice | undisclosed |
| RS&A | med tech | Sheridan Capital Partners |
| Sterling Medical Devices | med tech | Ampersand Capital Partners |
| SG Homecare | med tech | Sverica Capital Management |
| Mirada Medical | medical imaging | Apposite Capital |
| Aspire Home Healthcare | orthopedic care, home healthcare | Maven Equity Partners |
| Capitol Pain Institute | pain management | Iron Path Capital |
Patton M, O'Brien D. Consolidation in Clinical Research Sites and COVID's Impact. Provident Healthcare Partners. https://www.providenthp.com/wp-content/uploads/2022/03/Consolidation-in-Clinical-Research-Sites-and-COVIDs-Impact-vF.pdf
Pringle S. General Atlantic snaps up PT Solutions at $1.2 billion valuation. Axios. https://www.axios.com/2022/01/07/ga-buys-pt-solutions-1-billion-valuation. Published January 7, 2022. Accessed July 19, 2022.
Advarra Secures Major Investment from Blackstone and CPP Investments. Advarra. Accessed July 18, 2022. https://www.advarra.com/about-advarra/news/advarra-secures-major-investment-from-blackstone-and-cpp-investments/
Davis MF. Blackstone Nears About $5 Billion Deal for Advarra. Bloomberg.com. https://www.bloomberg.com/news/articles/2022-05-31/blackstone-said-to-near-about-5-billion-deal-for-advarra. Published May 31, 2022. Accessed July 18, 2022.
Pringle S. Genstar's Advarra fetches ~$5B in Blackstone, CPP buyout. Axios. https://www.axios.com/pro/health-tech-deals/2022/06/13/advarra-cpp-blackstone-genstar-pharma-irb-wcg. Published June 13, 2022. Accessed July 18, 2022.
Office of the Commissioner. Institutional Review Boards Frequently Asked Questions. U.S. Food and Drug Administration. Published April 18, 2019. Accessed July 19, 2022. https://www.fda.gov/regulatory-information/search-fda-guidance-documents/institutional-review-boards-frequently-asked-questions
Babb S. The Privatization of Human Research Ethics: An American Story. Eur J Hist Med Health. 2021;78(2):392-411. doi:10.1163/26667711-bja10005
Funakoshi J. [Infographic] By the Numbers: Our Response to COVID-19. Advarra. Accessed July 18, 2022. https://www.advarra.com/resource-library/by-the-numbers-advarras-response-to-covid-19/
Cohen J. Unveiling 'Warp Speed,' the White House's America-first push for a coronavirus vaccine. Science. Published online May 12, 2020. Accessed July 19, 2022. https://www.science.org/content/article/unveiling-warp-speed-white-house-s-america-first-push-coronavirus-vaccine
Cohen J. Operation Warp Speed's opaque choices of COVID-19 vaccines draw Senate scrutiny. Science. Published online July 2, 2020. Accessed July 19, 2022. https://www.science.org/content/article/operation-warp-speed-s-opaque-choices-covid-19-vaccines-draw-senate-scrutiny
National Institute of Health. NOT-OD-16-094: Final NIH Policy on the Use of a Single Institutional Review Board for Multi-Site Research. Published June 21, 2016. Accessed July 18, 2022. https://grants.nih.gov/grants/guide/notice-files/NOT-OD-16-094.html
Kaplan S. In clinical trials, for-profit review boards are taking over for hospitals. Should they? STAT. Published July 6, 2016. Accessed July 18, 2022. https://www.statnews.com/2016/07/06/institutional-review-boards-commercial-irbs/
PitchBook Profile – Advarra. Accessed July 19, 2022. https://my.pitchbook.com/profile/222072-85/company/profile#investments
PitchBook Profile – WIRB-Copernicus Group. Accessed July 19, 2022. https://my.pitchbook.com/profile/61049-26/company/profile#deal-lenders
Business Wire. Linden and Northlane Complete Merger of Chesapeake IRB and Schulman IRB to Create Advarra, the Premier Independent Institutional. Bloomberg.com. https://www.bloomberg.com/press-releases/2017-11-07/linden-and-northlane-complete-merger-of-chesapeake-irb-and-schulman-irb-to-create-advarra-the-premier-independent-institutional. Published November 7, 2017. Accessed July 19, 2022.
Chesapeake IRB and Schulman IRB Merge To Establish Premier Independent Institutional Review Board For Research. Advarra. Accessed July 19, 2022. https://www.advarra.com/about-advarra/news/chesapeake-irb-and-schulman-irb-merge-to-establish-premier-independent-institutional-review-board-for-research/
Advarra Acquires IntegReview IRB. Advarra. Accessed July 19, 2022. https://www.advarra.com/about-advarra/news/advarra-acquires-integreview-irb/
Advarra Acquires IRBco. Advarra. Accessed July 19, 2022. https://www.advarra.com/about-advarra/news/advarra-acquires-irbco/
Advarra Acquires Bio-Optronics, Maker of Clinical Conductor TrialSuiteTM. Advarra. Accessed July 19, 2022. https://www.advarra.com/about-advarra/news/advarra-acquires-bio-optronics/
Advarra Announces the Acquisition of Watermark Research Partners. Advarra. Accessed July 19, 2022. https://www.advarra.com/about-advarra/news/watermark-research-partners/
Services For Sponsors & CROs. Advarra. Accessed July 19, 2022. https://www.advarra.com/services-for/sponsors-cros/
Warren E, Brown S, Sanders B. Letter to GAO. Published online June 16, 2020. Accessed July 19, 2022. https://www.warren.senate.gov/imo/media/doc/2020.06.16%20Letter%20to%20GAO%20request%20on%20for-profit%20IRBs%20.pdf
Orice William Brown (Government Accountability Office). Response to Senators' Request. Published online August 10, 2020. https://www.warren.senate.gov/imo/media/doc/20-0731%20Warren%20GAO%20reponse.pdf
Lynch HF, Rosenfeld S. Institutional Review Board Quality, Private Equity, and Promoting Ethical Human Subjects Research. Ann Intern Med. 2020;173(7):558-562. doi:10.7326/M20-1674