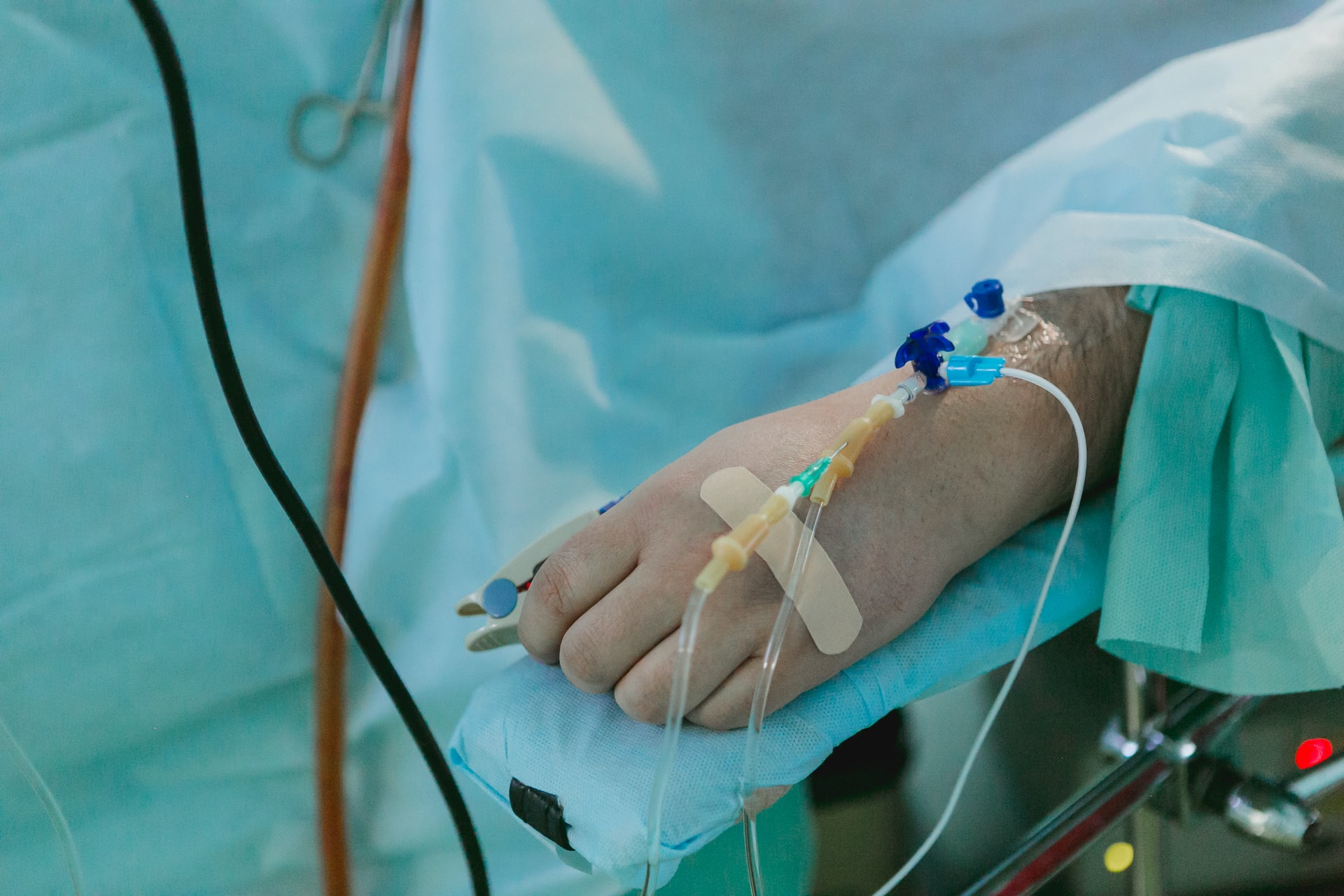 Private Equity-Owned Rural Hospital Shutters After Collecting Millions of Dollars in Federal Aid
Santa Cruz Valley Regional Hospital (SCVRH), a general acute care hospital in Green Valley, AZ owned by private equity firm Lateral Investment Management, closed its doors in June 2022, leaving the rural community with a median age of 73 without its only hospital.[1] The hospital's 315 employees lost their jobs.[2]
The seven-year-old hospital opened in May 2015 and struggled financially from the beginning, filing for Chapter 11 bankruptcy in 2017.[3] California-based Lateral Investment Management bought the hospital out of bankruptcy in February 2018 for $26 million.[4] Since then, conditions at the hospital have been volatile.
Over the last few years, workers and patients had raised the alarm about declining conditions at SCVRH. Green Valley News reported in 2019 that while hospital management made assurances that the hospital was financially stable, workers reported that the hospital lost vendors due to chronically late payments and was consistently without basic medical supplies, including, at times, surgical needles, bed pans, needles to draw blood, lab tubes, oxygen sensors and bed pads. Three people said they quit because they feared they would lose their licenses because of the unsafe staffing levels and the potential for bad patient outcomes, and patients with life-threatening conditions were being admitted to the hospital despite the lack of qualified medical professionals on-site.[5]
According to the hospital's management, the COVID-19 pandemic was a primary reason for the hospitals' financial woes. CEO Stephen Harris cited crushing debt related to Medicare advance loans as the primary reason for the closure, made worse by onerous payments to nursing staffing agencies.[6]
However, SCVRH collected millions of dollars in pandemic relief funds, including $5.9 million in federal paycheck protection program money, $5.4 million from the state's COVID-19 Crisis Contingency and Safety Net Fund, and $6.4 million in advanced Medicare payments.[7]
Former SCVRH workers are now questioning why the hospital closed even after receiving so much relief aid. Hosanna Hembree, a former nurse at SCVRH, told the Arizona Daily Star: "The COVID money the hospital received that should have gone back to equipment and funding and staff, but we did not see any of that money."[8]
When the hospital was shuttered in late June, hospital representatives said that workers would receive pay and health insurance through Aug. 20 and compensation for up to 80 hours of unused vacation pay. However, former workers claim that they have not been paid what they were promised.[9]
In 2021 Lateral sold the hospital's real estate to Broadstone Net Lease, a real estate investment trust (REIT), for $60 million.[10] Sale-leaseback transactions such as these are a common tactic of private equity firms to generate quick cash from their investments.
Lateral Investment Management is a relatively new private equity firm, founded in 2014. SCVRH appears to be its first and only foray into healthcare investing; its portfolio is primarily comprised of manufacturing and technology companies.[11]
Private Equity in Rural Healthcare
Private equity investment in rural health companies has drawn scrutiny recently after investigations into private-equity-owned rural hospitals have revealed mismanagement that have led to service cuts and closures. For example, Kaiser Health News published its findings on an investigation of private equity firm Nueterra Capital, which formed Noble Health, revealing it had received nearly $20 million in federal COVID relief money and Medicare and Medicaid funding in the 18 months before it closed two rural hospitals it had acquired. Use of those funds was still not fully accounted for as of the June report.[12]
A 2020 study published in the Annals of Internal Medicine found that on average, private equity-owned hospitals are more likely to be in low-income, rural areas. The study found that private-equity-owned hospitals were often:[13]
Located in the South, in zip codes with lower median household incomes.
Had higher rurality scores compared to non-acquired hospitals.
Had slightly lower patient experience scores and fewer patients discharged per year.
Had fewer full-time equivalent employees per occupied bed compared to non-acquired hospitals
Some private equity firms have specifically set their sights on rural healthcare investing. For example, in December 2020 Revelstoke Capital Partners raised $111 million for a fund dedicated solely to rural healthcare investment, Revelstoke Single Asset Fund II L.P.[14] In 2019 the Audax Group acquired The Chartis Center for Rural Health (aka the Chartis Group), a consulting firm focused on rural healthcare investing, from RLH Equity Partners.[15]
---
[1] Sarah Lapidus, "Green Valley's Only Hospital Closes amidst Financial Woes," July 7, 2022, https://www.azcentral.com/story/news/local/arizona/2022/07/07/green-valleys-only-hospital-closes-amidst-financial-woes/7825209001/.
Green Valley, AZ median age: https://www.google.com/search?client=firefox-b-1-d&q=green+valley+az+average+age
[2] "Santa Cruz Valley Regional Hospital (SCVRH) WARN Notice – AZ Job Connection," accessed August 16, 2022, https://www.azjobconnection.gov/search/warn_lookups/661.
[3] Katy Stech Ferek, "Judge Clears Sale of Bankrupt Arizona Hospital," Wall Street Journal, February 7, 2018, sec. Pro Bankruptcy, https://www.wsj.com/articles/judge-clears-sale-of-bankrupt-arizona-hospital-1518021238.
[4] Machelor, "Employees of Closed Green Valley Hospital Left without Pay, Seek Answers | Local News | Tucson.Com," Arizona Daily Star, August 9, 2022, https://tucson.com/news/local/employees-of-closed-green-valley-hospital-left-without-pay-seek-answers/article_c25cb346-0f98-11ed-a61a-9f8160732bfc.html.
[5] "CEO, Employees Differ on GV Hospital's Financial Status," DistilINFO HospitalIT (blog), January 21, 2019, https://www.distilnfo.com/provider/2019/01/21/ceo-employees-differ-on-gv-hospitals-financial-status/.
[6] Patty Machelor, "Green Valley Hospital Closes after Buckling under Unmanageable Debt," Arizona Daily Star, July 3, 2022, https://tucson.com/news/local/green-valley-hospital-closes-after-buckling-under-unmanageable-debt/article_7ed8fe6a-f97a-11ec-a9dd-d31946a1f8a2.html.
[7] Machelor, "Employees of Closed Green Valley Hospital Left without Pay, Seek Answers | Local News | Tucson.Com."
[8] Machelor.
[9] Machelor.
[10] Transcription, "Broadstone Net Lease, Inc. (BNL) Q3 2021 Earnings Call Transcript," The Motley Fool, November 3, 2021, https://www.fool.com/earnings/call-transcripts/2021/11/03/broadstone-net-lease-inc-bnl-q3-2021-earnings-call/.
[11] "Portfolio | Lateral Investment Management," Lateral Investment Management (blog), April 26, 2021, https://lateralim.com/portfolio/.
[12] Sarah Jane Tribble, "Buy and Bust: When Private Equity Comes for Rural Hospitals," Kaiser Health News, June 15, 2022, https://khn.org/news/article/private-equity-rural-hospitals-closure-missouri-noble-health/.
[13] Joseph Bruch, Dan Zeltzer, and Zirui Song, "Characteristics of Private Equity–Owned Hospitals in 2018," Annals of Internal Medicine 174, no. 2 (February 16, 2021): 277–79, https://doi.org/10.7326/M20-1361.
[14] SHIKHOR WAHED, "Revelstoke Raises $111M for Rural Healthcare Fund," The Middle Market, December 22, 2020, https://www.themiddlemarket.com/latest-news/revelstoke-closes-rural-healthcare-fund.
[15] "Audax Private Equity Announces Recapitalization of the Chartis Group," BusinessWire, May 8, 2019, https://www.businesswire.com/news/home/20190508005562/en/Audax-Private-Equity-Announces-Recapitalization-of-the-Chartis-Group.