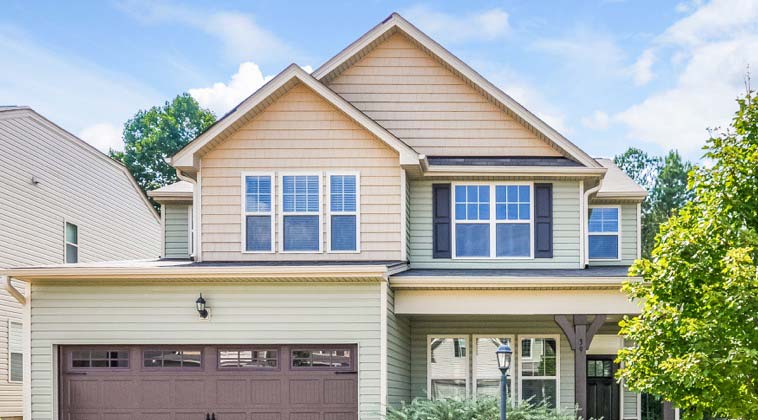 Progress Residential Becomes Largest Single Family Rental Company in the U.S., Amid Criticism for Eviction Practices and Unsafe Housing Conditions
Progress Residential, with over 85,000 single-family rental (SFR) homes, is now the largest SFR owner in the U.S., surpassing Invitation Homes. The company has been growing at a rapid rate, accompanied by criticism and protests from tenants and community organizations for unsafe practices and problems. Progress Residential's practices have also come under fire at several Congressional hearings and numerous media stories.
Progress Residential tenants in Minneapolis have been organizing with Inquilinxs Unidxs por Justicia/ United Renters for Justice for safe and dignified housing after going years without necessary repairs for issues related to lead paint, black mold, pest infestations, flooding, and electrical hazards. Many tenants have won monetary compensation, repairs, and opportunities to move into different Progress Residential (previously called HavenBrook) homes through actions such as protests at local Progress Residential offices, engaging with investors, and paying their rent to the court via an escrow account rather than to Progress.
In North Carolina, representatives from Action North Carolina and the Private Equity Stakeholder Project (PESP) addressed a meeting of the North Carolina Retirement System's (NCRS) Investment Advisory Committee on November 9 to call on the pension fund to halt any new investments in the private equity firm Landmark Partners, which is a major investor in Progress Residential, until Progress Residential addresses its eviction practices and unsafe housing conditions.
"Corporate landlords like Progress Residential squeeze out would-be homebuyers and burden renters with rising rental costs and prolonged maintenance issues with huge consequences for North Carolinians, including retirees and their families," Justin Flores, from PESP, told the North Carolina committee.
"I speak with Progress Residential tenants across North Carolina, and every year their rent is going up, it's hard to reach the management company, and the routine maintenance and minor repairs are the tenants' responsibility," said Jessica Maria Moreno, a community organizer with Action NC, at the committee meeting. "We ask that the NCRS stop investing money into Landmark Partners, and instead investigate the negative impact that the company is having on the people of North Carolina and hold them accountable to treating renters like humans."
Progress Residential has faced repeated allegations of deceptive business practices, hasty evictions, and property neglect.
Earlier this year, the Minnesota Attorney General sued a subsidiary of Progress Residential, alleging "shameful," "deceptive," and "fraudulent" business practices.  The suit also charges Progress Residential with violating the state eviction moratorium.
A recent report from a U.S. House of Representatives committee investigated the eviction practices during the pandemic of Progress Residential and three other corporate landlords. The report found that Progress and the other landlords engaged in "abusive tactics" to remove tenants from their homes. In some cases, Progress filed evictions on tenants who were only a single month behind on rent.
A 2021 Washington Post article noted more than 3,000 Facebook users had joined a group called Victims of Progress Residential, which is filled with complaints from tenants about issues such as evictions, costly fees, rent hikes, unresponsive staff, and neglected maintenance. As of November 2022, the group had almost 10,000 members.
Invitation Homes, which had been considered the largest owner, owns 83,000 homes.  Invitation Homes' portfolio has been at around 80,000 since 2017.  Unlike Invitation Homes, Progress Residential's portfolio has been growing at a much greater rate. Progress owned 26,000 homes in 2018. In 2019, Progress Residential stated that it was adding nearly 10,000 additional homes a year to its portfolio. In January 2021, the private equity owner of Progress Residential purchased another SFR company, Front Yard Residential and folded it into Progress Residential, giving it a total portfolio of over 55,000 homes. Since then, Progress Residential has been acquiring up to 2,000 homes a month.