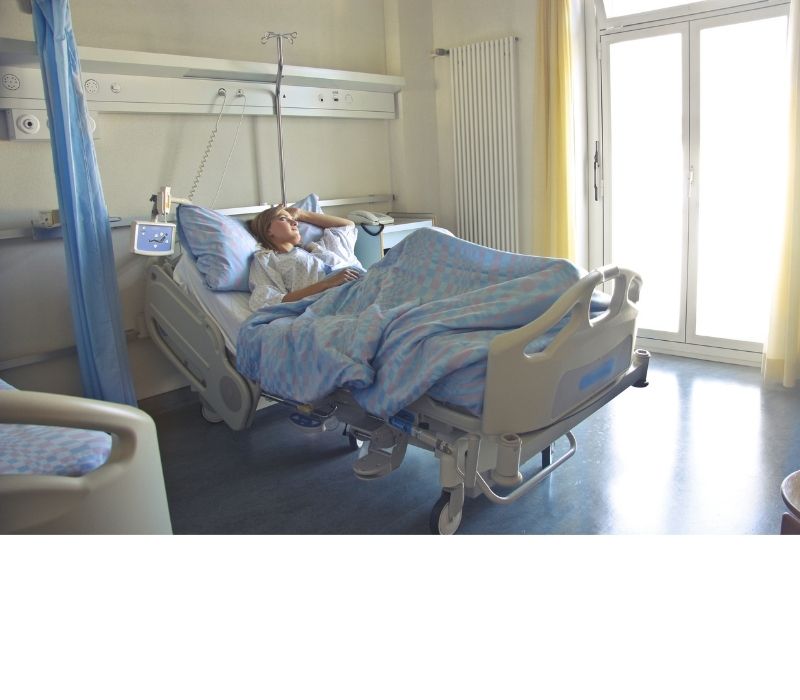 Prospect Medical Holdings Continues to Sell Off Its Hospitals, Leaving Patient Care in Question
The Philadelphia Inquirer in February reported on Prospect Medical Holdings' agreement to sell financially troubled Crozer Health after making deep cuts to staffing.
The Philadelphia Inquirer, February 10, 2022: Prospect Medical has preliminary deal to sell Crozer Health
The Inquirer also reported "When Prospect was controlled by Leonard Green & Partners, a large private-equity firm, it sold the real estate at 14 hospitals and two psychiatric facilities in California, Connecticut, and Delaware County to Medical Properties Trust as part of a $1.55 billion sale-leaseback deal."
The Philadelphia Inquirer, February 10, 2022: Prospect Medical announced the sale of its Connecticut hospitals. Is Crozer next?
The real estate sale left Prospect's hospitals on the hook for millions in annual rent payments under long-term leases that were effectively the same as debt, but with no prospect of owning the buildings.
Crozer's owner, Prospect Medical Holdings Inc., "laid off about 100 employees earlier this month, including the executive suite, with the exception of the chief nursing officer. Last month, Prospect closed the maternity ward at Delaware County Memorial and suspended all inpatient services at Springfield. It is closing the 10-bed hospice unit at Taylor Hospital Friday," reported the Inquirer.
The Philadelphia Inquirer, February 8, 2022: Crozer Health layoffs went far deeper than initially reported
According to the Inquirer, the acquisition announcement said that ChristianaCare would "acquire the real estate Crozer occupies," even though Prospect no longer owns the real estate. "Prospect and its former private-equity owner, Leonard Green and partners, in 2019 sold the real estate occupied by the four Crozer hospitals to Medical Properties Trust, a real estate investment firm, as part of a $1.55 billion sale-leaseback deal."
Private Equity Stakeholder Project research and campaign manager Eileen O'Grady told the Inquirer, "The money from that sale was used to repay debt taken on to pay, among other things, a $457 million dividend to Leonard Green and that firm's investors."
The real estate sale also required Prospect to pay $70 million into the Crozer pension fund, which Prospect froze in 2016 when it acquired Crozer.
As Crozer relies on nurses and respiratory therapists provided by the state to help alleviate staffing shortages, U.S. Rep. Mary Gay Scanlon and other representatives have asked Leonard Green "to return the fees and dividends they had drawn from the hospitals to pay themselves and their investors" because of what Scanlon described as "declining quality of care" and financial struggles, according to the Inquirer.
This was not the first time Leonard Green has been held to account. Leonard Green's management of Prospect Medical has also drawn substantial criticism from members of Congress, state legislators, and other investors. In August, Rhode Island Treasurer Seth Magaziner, who oversees the Rhode Island State Investment Commission, sent a letter to Leonard Green expressing that he is "deeply disappointed by the fund's practices" regarding Prospect, and that "the Rhode Island pension system will not consider any future investments with Leonard Green & Partners."
From PESP: Leonard Green & Partners Faces Increasing Scrutiny from Regulators and Investors on Prospect Medical Holdings
A ProPublica investigation of Leonard Green-owned Prospect Medical found "broken elevators, dirty surgical gear, bedbugs and more." Workers and community leaders raised concerns to regulators, lawmakers, and investors across the country, sharing testimony with the Rhode Island Department of Health and the Rhode Island Office of the Attorney General.