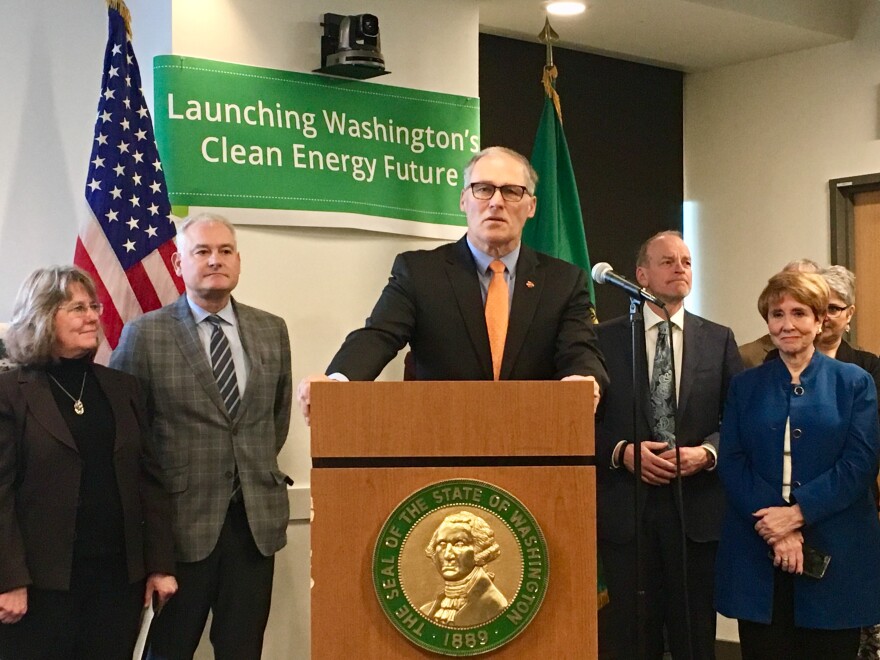 Real Change: Inslee board appointees' investments at odds with governor's climate pledges
Real Change wrote how "Over the past decades, the Washington State Investment Board (WSIB), which manages the pensions of state employees, has invested billions into fossil fuel companies. According to the environmental group Stand.earth, the WSIB owns at least $7 billion in fossil fuel equity out of a total of over $156 billion in assets."
And "despite Gov. Jay Inslee's public push for environmentally friendly policies…Washington's public employee pension funds continue to maintain investments in climate change-causing fossil fuels."
According to Real Change, Inslee has so far declined to be directly involved in the investment board's affairs even though he has influence over WSIB. He can directly appoint five voting members and five non-voting advisory members of the WSIB, which has 15 members.
Stand.earth climate finance director Richard Brooks said that "engagement with banks and other financial institutions is warranted to pressure them to invest in clean energy instead of fossil fuels."
Brooks also noted that "KKR is notorious as being one of the leading supporters of fossil fuel companies through their various funds," since "the WSIB also has long-term relationships with private equity firms which finance fossil fuel infrastructure projects." Real Change observed that KKR is "one of the main financers of the Coastal GasLink Pipeline — which is being built through Wet'suwet'en land despite the First Nations' opposition. The WSIB is one of KKR's first institutional backers, investing billions of dollars in the private equity manager since the 1980s."
Riddhi Mehta-Neugebauer told Real Change that "the WSIB's long term relationship with KKR gives the investment board an obligation to engage with the private equity firm to change their investment practices."
"I think it behooves the Washington State Investment Board to engage KKR and urge them to distance themselves from that sort of risk exposure," Mehta-Neugebauer said.
Real Change cited the Private Equity Stakeholder Project's dirty dozen report which found KKR to be among the "dirty dozen" private equity firms who are financing climate catastrophe.
"According to climate finance researchers such as Mehta-Neugebauer, private equity firms are playing an increasingly important role in propping up fossil fuel companies as they become a riskier investment. Private equity firms have few reporting requirements compared to publicly traded companies, making it more difficult to hold them accountable for risky or dangerous investments."