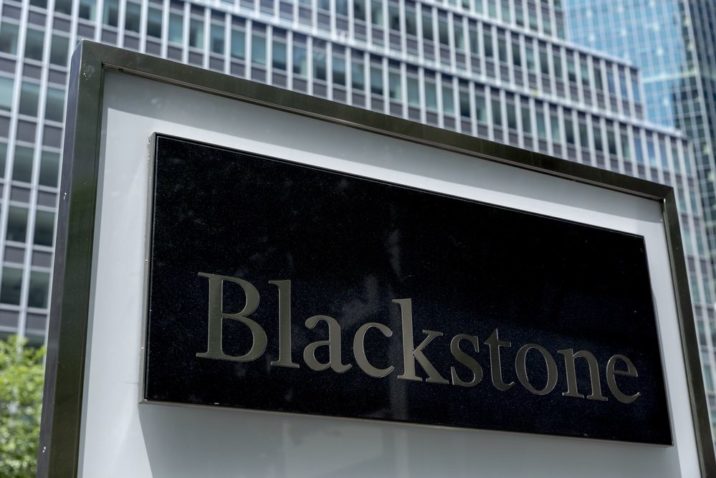 Report shows Blackstone eliminating thousands of affordable housing units with rent hikes; Tenants host town hall
*Blackstone Tenants available for interview in English and in Spanish*
As Homelessness Surges, New Report Shows Blackstone Eliminating Thousands of Affordable Housing Units with Rent Hikes: Blackstone Tenants Union to Host Town Hall with San Diego Council President Urging for Stronger Tenant Protections
The Private Equity Stakeholder Project (PESP) and Alliance of Californians for Community Empowerment (ACCE) released a new report, "Blackstone Comes to Collect: How America's Largest Landlord and Wall Street's Highest Paid CEO Are Jacking Up Rents and Ramping Up Evictions." The reporthighlights San Diego County, where private equity firm Blackstone purchased 5,600 naturally occurring affordable housing units in 2021 and how, as units become vacant, the company has raised rents in some units between 43-64% in just 2 years, (AB 1482 pegs annual raises above 10%, for existing tenants, as price gouging).
As homelessness grows twice as fast as those finding housing in San Diego County, the San Diego Blackstone Tenants Union (BTU) plans to have a Town Hall with San Diego Council President Sean Elo-Rivera and other elected leaders to call for stronger local tenant protections. The BTU, a chapter of the Alliance of Californians for Community Empowerment (ACCE), are urging local leaders to pass (XYZ) and for the state legislature to pass The Homelessness Prevention Act (SB 567) which would lower the state's rent cap to 5% and expand eviction protections.
WHAT: Blackstone Tenant Union Town Hall & Report Release with San Diego Council President Sean Elo-Rivera

WHERE: Logan Heights Library, ​​567 S 28th St, San Diego, CA 92113

WHEN: Saturday, March 25th, 10AM
As San Diego becomes increasingly unaffordable, throwing more families into homelessness, Blackstone's aggressiveness as the third largest landlord in the area in hiking up rents for its thousands of units only adds to the problem. For instance, at the Fashion Hills apartment complex, the average rent as of September 2021 was $1,641/mo. Under California law, the maximum cap of 10% for an annual rent hike would mean an increase to an average of $1,805. Yet, Blackstone is listing 1 bedroom units starting at $2,354/mo (43% higher than the previous average) and 2 bedrooms starting at $2,690/mo (64% higher than the previous average). By jacking up the price of their units Blackstone is rapidly dwindling the number of affordable housing units in the area – exacerbating an already dire affordable housing shortage.
Jacqueline Delgado, a member of ACCE and the Blackstone Tenants Union, was recently forced to leave her apartment in El Cajon after Blackstone tried to force a rent increase on her. After claiming they had lost her original lease, Blackstone tried to get her to sign a new one with a significantly increased amount. Jacqueline refused to sign the new agreement, and even though she continued to attempt to pay her rent in full on time each month, Blackstone started refusing her rent payments – ultimately giving her an eviction notice. With the threat and stress of an eviction looming over her head, Jacqueline decided to self-evict her family and moved out.
Gladys Valcazar, a single mother and fellow member of ACCE and the BTU, recently received a $200 rent increase from Blackstone – leaving her with only $400 remaining from her paycheck to pay her other bills, buy food, and care for her child. Though she currently works for the US military on a local navy base, she is now paying 83% of her income on rent.
Other Key Points from the Report:
Blackstone owns and manages over 300,000 units of rental housing in the U.S., making it the largest landlord in the U.S.

In the last two years, Blackstone has been on an aggressive buying spree, expanding its residential real estate empire by snapping up various single-family and multi-family rental properties, adding over 200,000 housing units to its portfolio.

Until August 2022, Blackstone had a voluntary eviction moratorium for tenants who were behind on rent. Since then, Blackstone has initiated a wave of evictions in a number of states and counties documented in this report. For instance, Blackstone filed over 350 evictions in Florida between August and November 2022.

If this trend was present at all of its properties, then it means that Blackstone would have filed to evict thousands of tenants in the last six months of 2022 alone.

There may be even more evictions coming as Blackstone may impose large rent hikes. In December 2022, the head of Americas real estate for Blackstone estimated that the private equity firm can increase rents 20% higher than the company was charging.

Blackstone also spent millions of dollars fighting against rent control in California. Blackstone gave over $7 million in 2018 and more than $7 million in 2020 to oppose statewide ballot initiatives that would have limited rent increases.
You can read the full report here. 
###
The Alliance of Californians for Community Empowerment (ACCE) Action is a grassroots, member-led, statewide community organization working with more than 16,000 members across California. ACCE is dedicated to raising the voices of everyday Californians, neighborhood by neighborhood, to fight for the policies and programs we need to improve our communities and create a brighter future.
The Private Equity Stakeholder Project (PESP) is a watchdog organization that works to empower individuals and communities impacted by the private equity industry. 
#