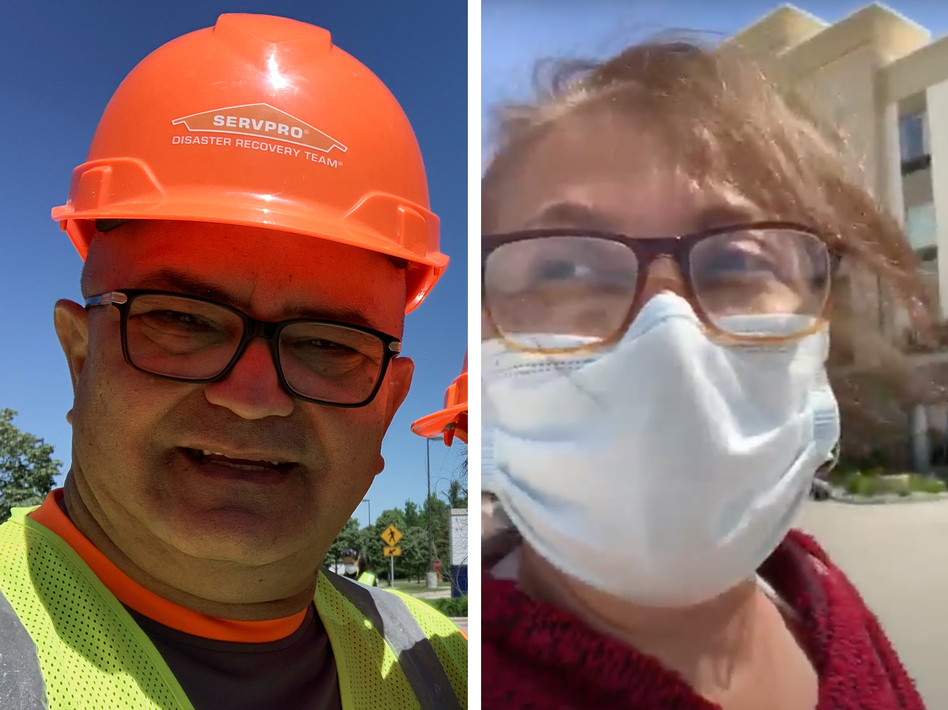 Resilience Force Calls Upon Blackstone to Meet with SERVPRO Workers and Improve the Disaster Recovery Industry
Resilience Force has been working for the last two years with workers employed by SERVPRO franchisees and their subcontractors, and other disaster recovery companies.
SERVPRO is a Blackstone-owned disaster restoration company with a track record of high-risk practices that may jeopardize long-term value. 
SERVPRO workers clean up and rebuild after hurricanes and other disasters. They have reported a range of serious issues such as wage theft, dangerous and even deadly working conditions, no workers compensation or disability coverage if injured on the job, and lack of health insurance.
Climate-related disasters are increasing in both frequency and impact, destroying schools, homes, hospitals, even entire communities. Yet the people we depend on to prepare for disasters and to help rebuild our communities after disasters are largely unrecognized and mistreated even as their work has become more urgent. This may create workforce, litigation, regulatory and reputational risks. 
Blackstone's SERVPRO and other companies in the disaster restoration industry were profiled recently in the New Yorker("The Migrant Workers Who Follow Climate Disasters").
In February there was a breakthrough agreement between Resilience Force and Signal Restoration, one of the largest emergency response and property disaster restoration contractors on the continent with 350 offices. Signal committed to a set of labor protection standards that will ensure a more effective and reliable approach to disaster response, recovery, and rebuilding.
The standards will cover workers employed directly by Signal as well as those employed by any of Signal Restoration's subcontractors. "Anyone that's affiliated with us going forward, these are the standards. They will sign on to them as well, or they won't do work with us," Signal CEO Mark Davis said.
US Secretary of Labor Marty Walsh was on hand for the announcement and met with many of the disaster recovery workers. "It's about rebuilding a more resilient city," Labor Secretary Walsh said. "Resiliency, not just from the standpoint of building a bridge that's strong, but making sure that the workers that are working on that project are covered, making sure people on those projects earn a good living wage and making a good wage to be able to raise their family on."
The agreement between Resilience Force and Signal Restoration also includes plans to "establish training hubs and partnerships" in four locations – New Orleans, Detroit, Miami, and Sonoma County, Florida.
"I don't think there's any place in the country that can benefit from this more than Louisiana, and particularly the people of Louisiana – our families and our communities," Governor Edwards said, as reported on WDSU. 
Signal CEO Davis stated that he would work with Resilience Force to enlist other restoration companies to join Signal in changing the industry by adopting higher standards.
Resilience Force is urging The Blackstone Group to join Signal Restoration in this effort to dramatically improve the resilience worker industry and ensure a more effective approach to disaster preparation, response, recovery, and rebuilding.