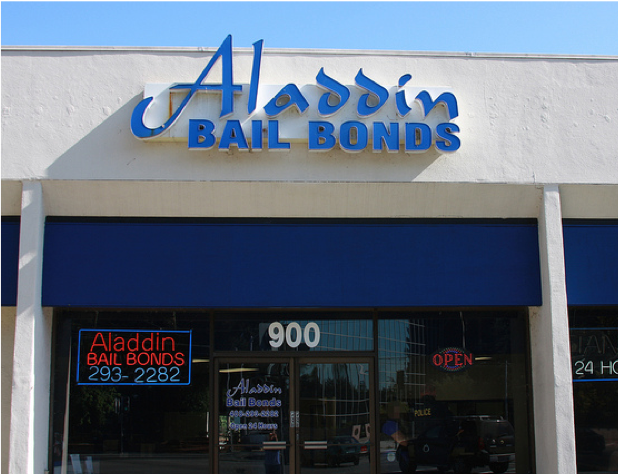 Responsible Investor article highlights institutional investors behind Endeavour Capital's Aladdin Bail Bonds
Last week, institutional investment publication Responsible Investor ran an article "Denmark's ATP and US pension funds under pressure over links to US bail bond industry," looking at Endeavour Capital's investment in Aladdin Bail Bonds and the institutional investors behind it.  From the article:
"Danish labour market pension giant ATP has come under pressure from a US non-profit group over its investments in the controversial US bail bond industry. The DKK785bn ($119bn) scheme has $30m invested in a fund managed by Oregon-based private equity firm Endeavour Capital which holds several US companies linked to the industry.
Aladdin Bail Bonds, one of the companies held by the Endeavour Capital Fund VI, offers loans to cover bail costs for individuals unable to pay for their release from custody, charging a percentage of the bail as a fee for the service (usually 10%), irrespective of the outcome of the case.
Many, however, see the industry as predatory, disproportionately affecting minority and low-income communities. It was once described by former Californian Governor Jerry Brown as "an obvious tax on poor people".
Jim Baker, Executive Director at US activist group Private Equity Stakeholder Project, has called on ATP to push Endeavour to exit its investments in Aladdin and Aladdin's surety provider Seaview Insurance, and failing that, for the Danish fund to halt any new investments with the private equity firm.
Other major investors in the fund, which launched in 2011, include US public pension funds Oregon Public Employees Retirement Fund ($95m), Washington State Investment Board ($88m), and the Public Employee Retirement System of Idaho ($25m)."