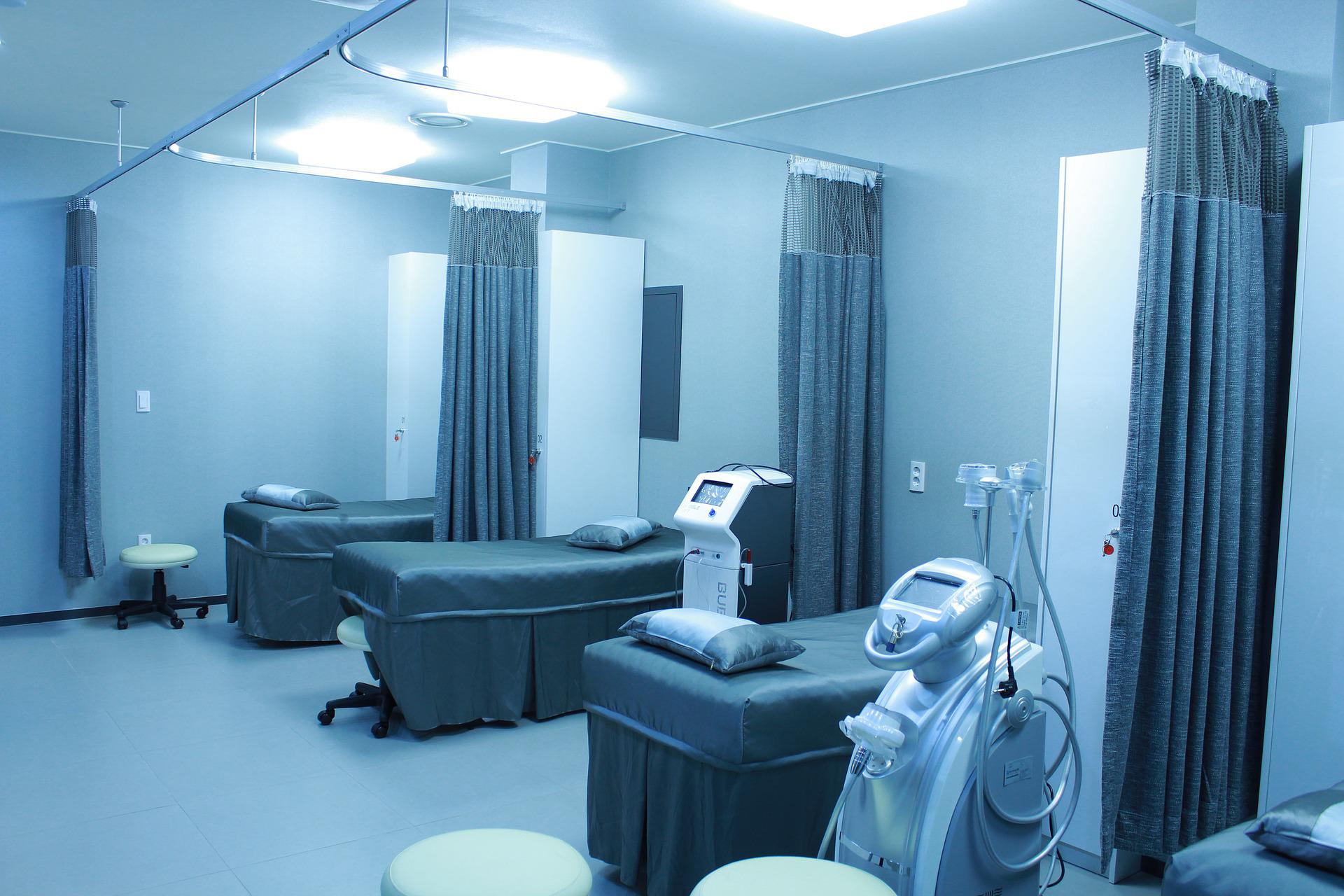 Steward Health Care Reaches $4.7 Million Settlement to Resolve Allegations of False Claims Act Violations
Steward Health Care Reaches $4.7 Million Settlement to Resolve Allegations of False Claims Act Violations
On June 10, 2022, the Department of Justice announced a $4.7 million settlement agreement with Steward Health Care and several related corporate entities to resolve allegations of violations under the False Claims Act (FCA).1  Steward Health Care "is the largest private, tax-paying hospital operator in the country" with hospitals in Massachusetts, Pennsylvania, Ohio, Arkansas, Texas, Louisiana, Utah, and Arizona2 and until 2020, it was owned by private equity firm Cerberus Capital Management, including nearly the entire period of the alleged fraud.3 Steward's multi-million dollar settlement is part of a larger trend in which the DOJ is holding accountable private equity-owned (and formerly private equity-owned) healthcare companies for alleged fraudulent activity.
The FCA lawsuit was initiated in Massachusetts federal court in 2018 by three whistleblowers, who alleged that Steward provided payment to certain providers for services that were not performed, and that "Steward rented space from providers at above-market rates to induce patient referrals."4 Earlier in February 2022, the DOJ reached a separate $100,000 settlement with Brockton Urology, an entity also involved in the alleged FCA violations.5
The DOJ press release details additional allegations that came to light during the government investigation: "First, in October 2010, Steward entered into a compensation arrangement with a physician pursuant to which the physician agreed to serve as [Good Samaritan Medical Center's] Medical Director of Post-Acute Care Services. Steward admits that it has been unable to confirm that the physician performed the services but that it still paid the physician from November 2010 through June 2016 and that the physician referred patients to GSMC during that period. Second, Steward admits that it failed to charge the proper rent on some of its leases with physicians, physician organizations and non-physician organizations, resulting in some of those entities paying rent below fair market value. Steward admits that between January 2010 and October 2015, it leased real property to these physicians and physician organizations and that those entities were referral sources for Steward's Massachusetts hospitals."1
In a statement quoted in the news publication, The Patriot Ledger, Steward Health said it "vehemently denies it violated any referral laws and has admitted no wrongdoing in this matter whatsoever."6 The DOJ press release notes that, "Despite its public denials, in the signed settlement agreement, Steward 'admits, acknowledges, and accepts responsibility' for the facts underlying the government's allegations."1
Steward's Controversial Track Record
The alleged FCA violations and 2022 settlement add to Steward Health's controversial track record in recent years. Most notably, at the onset of the COVID-19 pandemic, Steward said it would close a safety-net hospital in Easton, PA unless the state of Pennsylvania could give it $40 million to remain open. The state ultimately provided $8 million to keep Easton open through April 30 due to fears about not having enough capacity to deal with the expected COVID-19 surge. Steward went on to sell the hospital in May 2020.7
Steward Health was owned by private equity firm Cerberus Capital Management from November 2010 until May 2020, when it sold the majority stake to a group of Steward physicians.3 While under Cerberus ownership, Steward bought Easton Hospital in 2017, but sold its property to a "real estate trust in which Cerberus held a small stake for about $300 million" as part of the complicated transaction. Following this transaction, Easton Hospital then had to lease back the property it formerly owned.7 The sale and lease-back of hospital real estate is a common strategy private equity firms have used with hospital systems in recent years that can generate a quick return on investment for the firm while sometimes contributing to financial distress of the hospital.8
As reported in WSJ, Medical Properties Trust (MPT), which bought the Easton property, claimed Steward paid it $1.2 billion in rent and mortgage interest from 2016 to February 2022; this number accounts not just for the Easton property but other hospital properties around the nation that Steward has sold to MPT.9
In September 2020, Bloomberg reported that Steward received $675 million in grants and loans from the federal government as a result of the COVID-19 crisis.10 In May 2021, Bloomberg reported that Cerberus made an $800 million profit from its decade-long investment in Steward.3 For more details about Cerberus's investments and exit from Steward, you can read the January 2022 PESP report "Cerberus Capital Management – Risk Assessment."11
Even after Cerberus has exited its investments in Steward Health, the legacy of its involvement lives on and impacts the company. Steward is now on the hook to pay millions of dollars to resolve FCA allegations, and GSMC is under increased scrutiny via a five-year corporate integrity agreement with the U.S. Department of Health and Human Services, Office of Inspector General (HHS-OIG), in relation to the settlement.1 Although Cerberus was not named in the recent DOJ settlement, most of the allegations named in the lawsuit occurred while Cerberus was the majority stakeholder owner, and while it was saddling the company with debt.12
Private Equity's Role in Fraud Attracts Increasing Scrutiny
In PESP's 2021 report, "Money for Nothing: How private equity has defrauded Medicare, Medicaid, and other government health programs, and how that might change," Eileen O'Grady points out that "there is substantial overlap between the profit-seeking behavior exhibited by private equity owners of healthcare companies and fraudulent activities targeted by the FCA." The report goes on to note that "until recently, private equity owners of healthcare companies were rarely implicated in FCA actions. However, recent cases, as well as statements from the U.S. Department of Justice (DOJ), suggest that FCA enforcement against private equity firms is ramping up."13
Indeed, since the report was published, the DOJ has reached settlements over alleged FCA violations with private equity firms invested in healthcare companies, including Ancor Holdings LP14 and HIG Capital.15 The $20 million settlement with HIG was the "largest of its kind with a private equity firm" (see our blog post, "H.I.G. Capital Agrees to Pay $20 Million Settlement in Federal Medicaid Fraud Case" for more information).
Steward Health Care System Agrees to Pay $4.7 Million to Resolve Allegations of False Claims Act Violations. Published online June 10, 2022. Accessed June 21, 2022. https://www.justice.gov/usao-ma/pr/steward-health-care-system-agrees-pay-47-million-resolve-allegations-false-claims-act
Steward. Our Hospitals. steward.org. Accessed July 6, 2022. https://www.steward.org/network/our-hospitals
Sabrina Willmer. Cerberus Quadruples Money After Unusual Exit From Hospital Giant. Bloomberg.com. https://www.bloomberg.com/news/articles/2021-05-27/cerberus-quadruples-money-after-unusual-exit-from-hospital-giant. Published May 27, 2021. Accessed June 21, 2022.
Bartlett J. Steward Health Care to pay $4.7M to resolve anti-kickback allegations – The Boston Globe. BostonGlobe.com. https://www.bostonglobe.com/2022/06/09/metro/steward-health-care-pay-47m-resolve-anti-kickback-allegations/. Published June 9, 2022. Accessed June 21, 2022.
Brockton Urology Agrees to Pay $100,000 to Resolve Allegations that it Violated the False Claims Act. Published online February 15, 2022. Accessed July 5, 2022. https://www.justice.gov/usao-ma/pr/brockton-urology-agrees-pay-100000-resolve-allegations-it-violated-false-claims-act
Patriot Ledger staff. Steward Health Care to settle kickback allegations for $4.7 million after Hingham doc blows whistle. The Patriot Ledger. https://www.patriotledger.com/story/news/2022/06/09/steward-health-care-settle-kickback-allegations-4-7-million/7569901001/. Published June 9, 2022. Accessed June 21, 2022.
Spegele B, Cooper L. As Coronavirus Cases Climbed, Private-Equity-Owned Hospital Demanded Bailout. WSJ. https://www.wsj.com/articles/as-coronavirus-cases-climbed-private-equity-owned-hospital-faced-closure-11587893400. Published April 26, 2020. Accessed June 21, 2022.
Appelbaum E, Batt R. Private Equity Buyouts in Healthcare: Who Wins, Who Loses? Working Paper N. 118. Institute for New Economic Thinking; 2020:1-113. Accessed July 7, 2022. https://www.ineteconomics.org/uploads/papers/WP_118-Appelbaum-and-Batt-2-rb-Clean.pdf
Spegele B. How a Small Alabama Company Fueled Private Equity's Push Into Hospitals. WSJ. https://www.wsj.com/articles/hospitals-private-equity-reit-mpt-steward-11644849598. Published February 14, 2022. Accessed July 6, 2022.
Willmer S. A Wall Street Giant Tapped $1.5 Billion in Federal Aid for Its Hospitals. Bloomberg.com. https://www.bloomberg.com/news/articles/2020-09-14/a-wall-street-giant-tapped-1-5-billion-in-federal-aid-for-its-hospitals. Published September 14, 2020. Accessed July 6, 2022.
Baker J. Cerberus Capital Management – Risk Assessment. Private Equity Stakeholder Project; 2022:16. https://pestakeholder.org/wp-content/uploads/2022/01/Cerberus-Capital-Management-Risk-Assessment-PESP-January-2022.pdf
Pitchbook. Steward Health Care – Deal History. PitchBook database.
O'Grady E. Money for Nothing: How Private Equity Has Defrauded Medicare, Medicaid, and Other Government Health Programs, and How That Might Change. Private Equity Stakeholder Project; 2021:1-24. https://pestakeholder.org/wp-content/uploads/2021/02/Private-Equity-False-Claims-Act-PESP-022221-.pdf
EEG Testing and Private Investment Companies Pay $15.3 Million to Resolve Kickback and False Billing Allegations. Department of Justice Office of Public Affairs. https://www.justice.gov/opa/pr/eeg-testing-and-private-investment-companies-pay-153-million-resolve-kickback-and-false. Published July 21, 2021. Accessed July 6, 2022.
O'Grady E. H.I.G. Capital Agrees to Pay $20 Million Settlement in Federal Medicaid Fraud Case. Private Equity Stakeholder Project. Published 2021. Accessed June 21, 2022. https://pestakeholder.org/h-i-g-capital-agrees-to-pay-20-million-settlement-in-federal-medicaid-fraud-case/