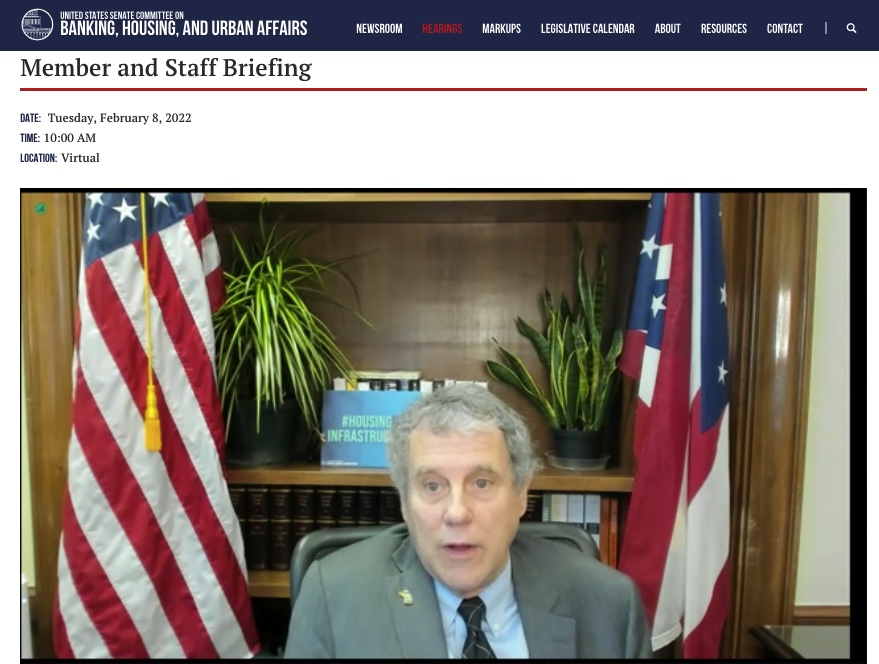 Tenants Testify to US Senate about "Horrible Conditions" at Pretium Partners-Owned Rental Homes
In January the US Senate Committee on Banking, Housing, and Urban Affairs hosted a virtual briefing and listening session with renters from across the country to hear about their experiences living in rental properties owned by large corporate owners, including institutional investors and private equity owners. The panel included residents of multiple housing types, including renters in single-family properties, multifamily properties, and manufactured housing communities.
Senate Committee on Banking, Housing, and Urban Affairs, February 8, 2022: Full Committee Listening Session: "Renters' Experiences in the Housing Market"
Kathleen Hernandez from Make the Road Nevada and Renters Rising spoke out about "horrible conditions" in her Pretium Partners-owned home.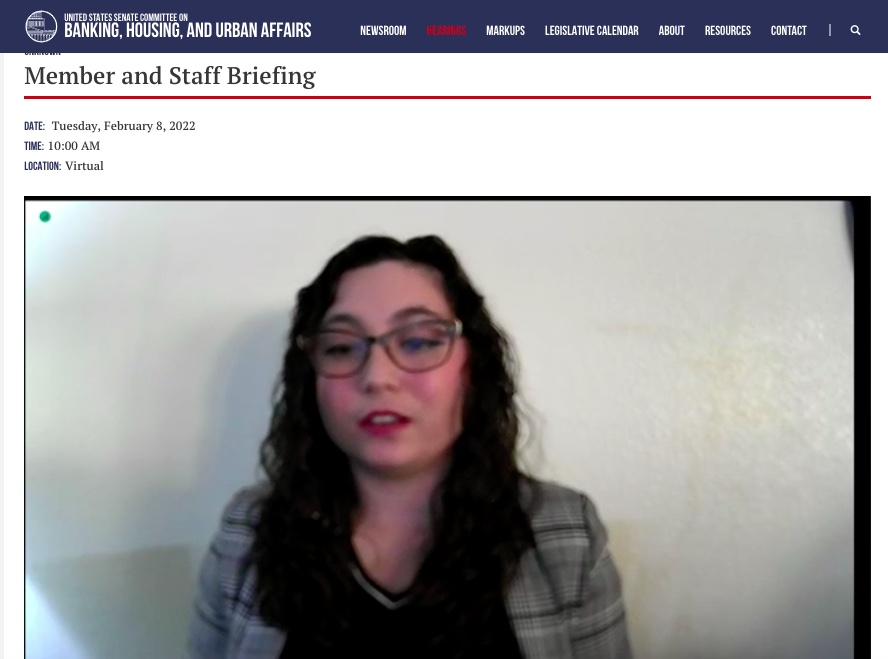 Hernandez testified before the Committee that in June 2020 in a 5-bedroom Progress Residential rental house, the downstairs toilet overflowed twice, wastewater flowed out to the yard and onto the sidewalk. To fix this, she said, Progress Residential was going to charge a service fee that would cost more than hiring their own technician. The problem persisted, but Progress Residential often would not call them back.
Hernandez told the Committee that she knew she wasn't alone, and that "We need real protections for tenants… across the country,… and greater transparency of corporate landlords and what they own."
Rachel Jones from Minneapolis is a board member of Renters United. She was pregnant with an 18-month old baby and was escaping an abusive relationship when she moved into a Havenbrook single family home. She testified that there was no shelving in the house, and a very dilapidated garage in the back of the home that Jones had to pay for even though it was not functional.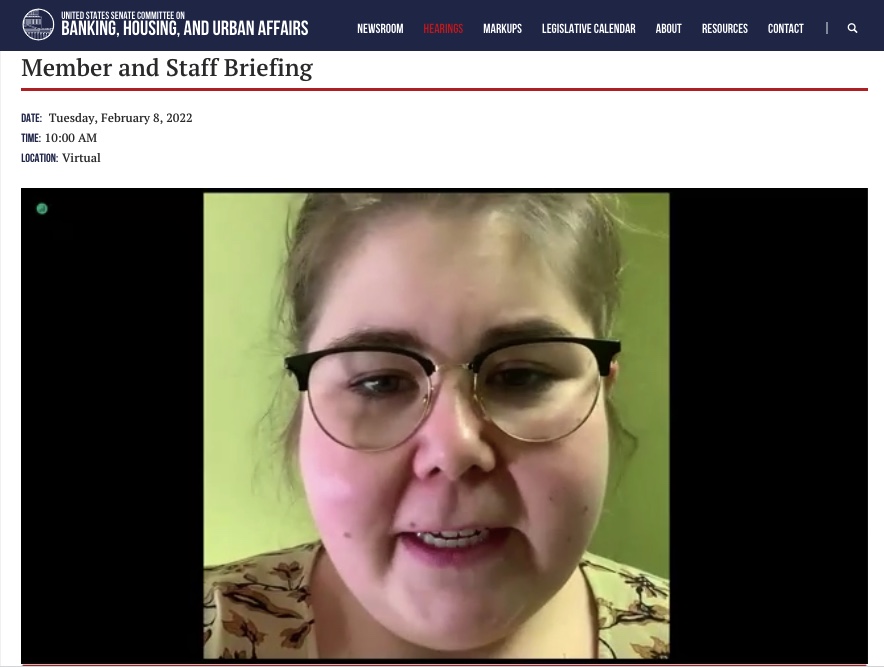 Jones said she realized that Pretium-owned Havenbrook was "not going to be responsive in any way to any of my needs."
She recalled that out of "millions" of problems at the rental home, the worst was when the basement flooded the first spring she was there. She reported that there were several inches of standing water in the basement, and she discovered that Havenbrook did not install the dehumidifier correctly per their own instructions. She also testified that even though there was a live electrical wire under the water, after calling Havenbrook and waiting for hours, Jones said she was told that she could wade through the water and turn off the electricity herself. Eventually, a week later someone was sent to check out the situation, but Jones said they didn't fix anything afterwards.
"Everything is a fight with them, it always has been. It is a constant battle, and that's only if you can get through to someone at Havenbrook. When my rent went up by hundreds of dollars, I asked a rep from Havenbrook why it's going up so much. She said, 'we have to please the investors.'"
"We are all human beings and we all deserve dignified housing," Jones added.
U.S. Senators Catherine Cortez Masto (D-NV) and Tina Smith (D-N), the senators from Ms. Hernandez and Ms. Jones' states, also participated in the session.
The Private Equity Stakeholder Project submitted testimony to the Committee, detailing how private equity firms and other corporate landlords filed to evict at least 123,761 families in various counties in Georgia, Florida, Texas, Arizona, Tennessee, and Nevada in 2021. Since the start of the pandemic, corporate landlords have filed at least 168,902 evictions in these areas.
PESP Testimony for Senate Banking Committee hearing on "How Institutional Landlords are Changing the Housing Market"