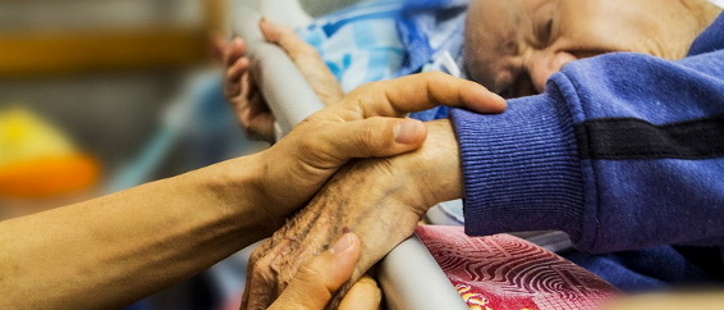 US Government Joins Fraud Case Against PE-Owned Hospice Giant Curo Health Services
On June 1, the United States government intervened in a health care fraud suit against Curo Health Services, one of the largest hospice companies in the US. Currently owned by a consortium of Humana, TPG Capital and Welsh, Carson, Anderson & Stowe (WCAS),[i] Curo has been owned by various private equity firms since its creation in 2010.
The government alleges that since 2010, Curo knowingly submitted false claims for hospice services for ineligible patients and then concealed the obligation to repay overpayments for those services.[ii] Curo allegedly "pressured staff at their Tennessee hospice agencies to maximize admissions and census through aggressive financial targets and incentives, while simultaneously discouraging the discharge of patients who were no longer eligible for the Medicare or Medicaid hospice benefit."[iii]
Curo has been under private equity ownership since it was founded in 2010 by GTCR.[iv] In 2015 GTCR sold Curo to Thomas H Lee Partners, which sold it to the consortium of Humana, TPG, and WCAS in mid 2018. The new ownership group then combined Curo with home health giant Kindred at Home, creating the biggest hospice company in the US.[v]  
This is not the first time Curo has been accused of health care billing fraud. In 2017, Curo paid $12.2 million to settle allegations that violated the False Claims Act by paying kickbacks in exchange for patient referrals at its facilities in Texas.[vi]
There is substantial overlap between the risks associated with private equity ownership of health care companies and the activities targeted by the False Claims Act, which establishes penalties for companies that defraud government programs such as Medicare or Medicaid.
In our February 2021 report "Money for Nothing: How Private Equity has Defrauded Medicare, Medicaid, and Other Government Health Programs, and How that Might Change", we found that at least 25 health care companies have paid settlements totaling over $570 million since 2013 for allegedly violating the FCA while under private equity ownership. The private equity owners of those companies currently own around 200 other health care companies combined.[vii]
Private equity firms have been actively acquiring home health and hospice companies in recent years, and analysts expect the trend to continue as preferences of an aging population shift away from nursing homes. Home care and hospice companies, already known for low pay and demanding workloads, may face challenges meeting the typical returns demanded by private equity firms.
---
[i]https://www.wcas.com/firm/news/humana-together-with-tpg-capital-and-welsh-carson-anderson-stowe-announce-agreement-to-acquire-curo-health-services
[ii] The DOJ complaint is available here: https://pestakeholder.org/wp-content/uploads/2021/06/Curo-Health-DOJ-complaint-060121.pdf
[iii]https://www.justice.gov/usao-mdtn/pr/united-states-and-tennessee-file-suit-against-curo-health-services-and-related-entities
[iv]https://news.yahoo.com/news/gtcr-looking-sell-u-hospice-212919722.html
[v]https://www.sec.gov/Archives/edgar/data/49071/000119312518126812/d575440dex991.htm
[vi]https://www.justice.gov/usao-ndtx/pr/hospice-companies-pay-122-million-settle-kickback-claims
[vii]https://pestakeholder.org/wp-content/uploads/2021/02/Private-Equity-False-Claims-Act-PESP-022221-.pdf