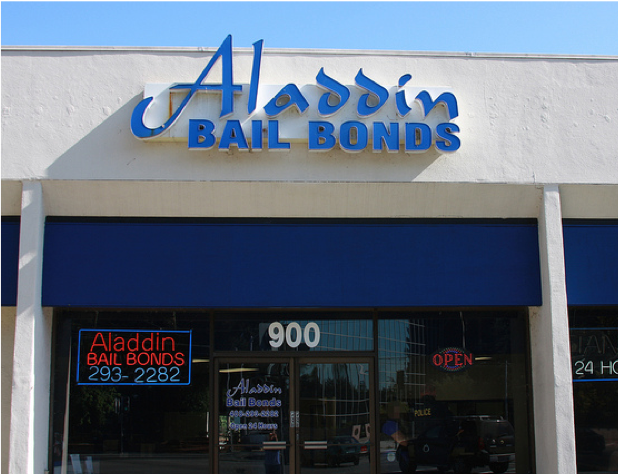 Washington Post: Private-equity money backs an effort to overturn California law intended to help the poor
In late August, the state of California passed a sweeping reform bill ending for-profit bail.  "Today, California reforms its bail system so that rich and poor alike are treated fairly," California Governor Jerry Brown said as the legislation was enacted.
Just days later, Triton Management Services LLC, an Aladdin affiliate that is majority-owned by Endeavour Capital Fund VI[i], contributed $794,331 to a political committee set up to overturn the law.[ii]
In late October, the Washington Post published a lengthy article on the contribution, "Private-equity money backs an effort to overturn California law intended to help the poor"
From the Washington Post article:
Backed by a private-equity firm, a large bail-bond company here is financing a campaign to repeal California's landmark criminal justice reform.

The new law would abolish the state's bail-bond companies, and in response, a handful in the industry have raised more than $2.5 million to repeal the measure. The largest share of that, almost $800,000, comes from Triton, a bail company owned by Endeavour Capital, an Oregon-based private-equity firm that has managed billions in investments.

The donations are paying for an army of campaign workers who have descended on California's shopping centers to beseech passersby for petition signatures. The campaign, which needs 365,880 names to put the measure before voters in 2020, pays the sidewalk solicitors a few dollars for each signature — the going rate around San Diego was $3.25. Arithmetically, the donations may be enough to delay the law's implementation for at least a year.
…
"Voter referendums are supposed to be about direct democracy — now wealthy people can simply write big checks," [bail reform legislation sponsor Sen. Robert] Hertzberg said of the petitioners for hire. "The reality is that California is the biggest bail market and has the highest bail rates in the country. If these companies can delay it for a year, they can make money for a year."
In August, the ACLU asked Endeavour Capital to exit its investment in Aladdin Bail Bonds.
[i]Seaview Insurance Company 2017 Annual Statement
[ii]Late Contribution Report, Californians Against the Reckless Bail Scheme, Oct 1, 2018.