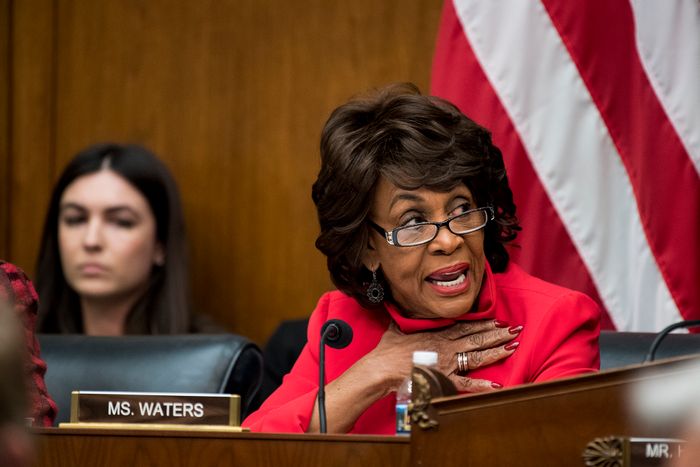 Waters Calls on Corporate Landlords to Halt Harmful Eviction Practices and Help Stabilize Renters
In December 2020, Chairwoman Waters secured $25 billion in emergency rental assistance in bipartisan COVID-19 relief legislation.
In March 2021, key provisions from the Committee on Financial Services were included in the American Rescue Plan, including $21.6 billion in emergency rent relief to keep families in their homes in the wake of the pandemic and economic downturn.
Yet, as Congressmember Maxine Waters noted, "Despite these protections, some corporate landlords, including your company, have continued to file evictions against renters, many of whom are disproportionately Black and Latinx."
Serving as Chair of the House Committee on Financial Services, Waters last week sent letters to some of the nation's largest corporate landlords and top eviction filers during the pandemic — including private equity firms Pretium Partners and Greystar Real Estate Partners, real estate investment trusts (REITs) Mid-America Apartment Communities and Invitation Homes, and others — urging them to work with tenants to inform them of their rights and connect them with emergency rental assistance. A list of landlords that Waters sent letters to regarding eviction filings is below.
US House Committee on Financial Services, July 2, 2021: Waters Calls on Corporate Landlords to Halt Harmful Eviction Practices and Help Stabilize Renters
"Given what is at stake, I call on you to halt these harmful and unjust practices and instead work to connect your tenants to the emergency rental assistance  that  I worked  to obtain in cooperation  with your industry trade associations,  tenant  advocates  and low-income  housing  advocates, and other stakeholders across the housing  spectrum," Waters said.
"I am deeply concerned about the actions your company might take during the remaining period of the moratorium and once it is lifted. My Committee has held hearings on evictions in the U.S. and the impact they can have on families. An eviction can disrupt virtually every aspect of a family's life, putting them at greater risk of job loss and chronic homelessness. Housing instability can be particularly traumatic for young children and can have lifelong impacts, including through disruptions to their education. An eviction can also haunt people for years in the form of court records and damaged credit histories that threaten their long-term financial health. Ultimately, many families with evictions on their records cannot find another home and fall into homelessness. The ripple effects of these evictions have dire implications for our national economic recovery as well as racial and economic inequality in this country," said Waters' letter.
Her letter follows Senate Banking Committee Chair Sherrod Brown's request for a briefing by Pretium Partners to talk about compliance with the CDC eviction moratorium and why the company is filing eviction actions at higher rates in majority-Black counties.
Companies House Financial Services Committee Chair Waters sent letters to:
American Landmark Apartments/Electra America
Asia Capital Real Estate Management (ACRE)
Blue Magma Residential
Bridge Investment Group
Camden Property Trust
Carroll Organization
Colrich
Cortland Partners
Crown Bay Group
Dominium Apartments 
Eaton Vance
Federal Capital Partners
FPA Multifamily
Greystar Real Estate Partners
Harbor Group International
Independence Realty Trust
Invitation Homes
Madera Residential
Main Street Renewal (Amherst Capital Management)
Mid-America Apartment Communities
Oaktree Capital
Olive Tree Holdings
Onni Group
Pretium Partners (Progress Residential, Front Yard Residential)
Pro Residential
S2 Capital
Siegel Group
Tides Equities  
TruAmerica Multifamily
Ventron Management, LLC
Villa Serena Communities
Weidner Apartment Homes
Western Wealth Capital
Photo: Bill Clark/CQ-Roll Call, Inc.