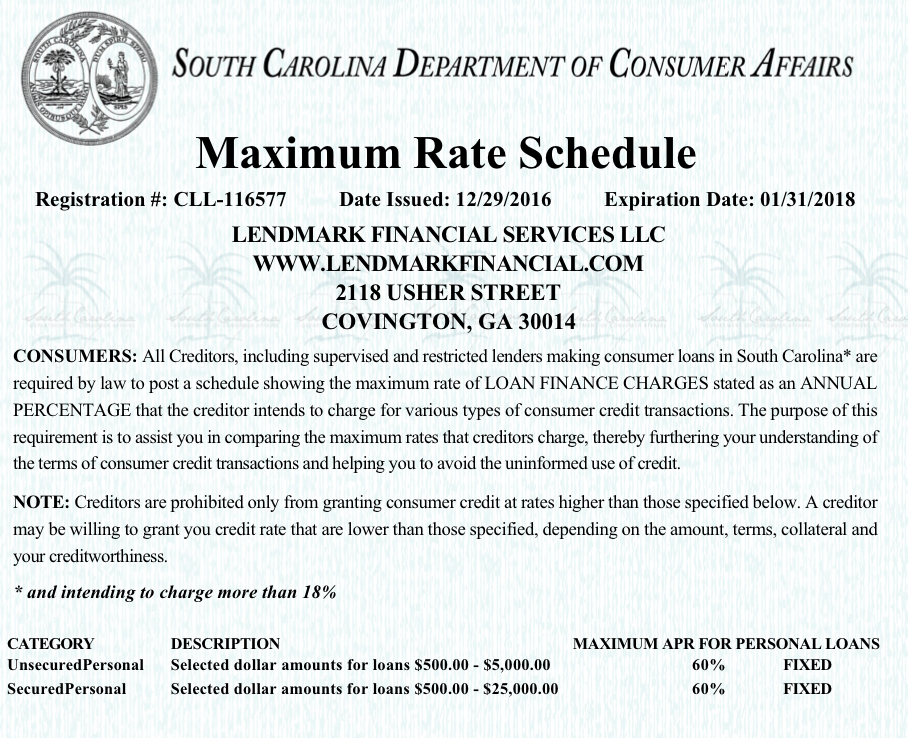 Blackstone Group – Lendmark Financial Services
From report "Private equity piles into payday lending and other subprime consumer lending"
(Written jointly by Private Equity Stakeholder Project and Americans for Financial Reform)
Blackstone Group, led by Stephen Schwarzman, who chairs President Trump's Strategic and Policy Forum[i], owns a fast-growing subprime installment lender, Lendmark Financial Services. Schwartzman made $425 million in 2016[ii] and has a net worth of $12.4 billion, according to Forbes.[iii]
Blackstone Senior Managing Director Martin Brand[iv] and Principal Eli Nagler[v] serve on Lendmark's board.
Blackstone acquired Lendmark in late 2013 from Branch Banking and Trust Company (BB&T). In late 2015 Lendmark acquired 127 branches and related loan assets from Springleaf Financial, nearly doubling the firm's network to 321 branches.[vi]
Lendmark offers subprime installment loans from $500 to $15,000.[vii] While the interest rates Lendmark charges are lower than payday lenders, the can still be substantial – in South Carolina Lendmark reported that it charges as much as 60% APR for loans.[viii]
Like Fortress' Onemain/ Springleaf (and Warburg Pincus' Mariner Finance), Lendmark has packaged a number of the loans it issue into derivative securities and sold them to other investors. Since last year, Lendmark has issued more than $760 million of these securities. Lendmark's first securitization may be structured so as to encourage renewal of customer loans. Data firm Finsight reported that the "portfolio will also include renewed loans that will replace or refinance the existing loan. Additional eligible loans will be added to the portfolio during the Revolving period ending Jan. 31, 2018."[ix]
[i]"President Elect Trump establishes the President's Strategic and Policy Forum," www.blackstone.com, Dec 2, 2016.
[ii]"Schwarzman's $425 Million Payout Leads Private Equity Titans," Bloomberg, Feb 24, 2017.
[iii]https://www.forbes.com/profile/stephen-schwarzman/, accessed Sept 12, 2017.
[iv]https://www.blackstone.com/the-firm/our-people/person?person=1000354, accessed Sept 16, 2017.
[v]https://www.blackstone.com/the-firm/our-people/person?person=1024926, accessed Sept 16, 2017.
[vi]"Lendmark Financial Services to acquire 127 Branches from Springleaf Financial," Media Release, Nov 13, 2015.
[vii]https://www.lendmarkfinancial.com/faq/, accessed Sept 12, 2017.
[viii]South Carolina mamixum rate schedule, Dec 29, 2016.
[ix]https://finsight.com/sponsor/244, accessed Sept 22, 2017.