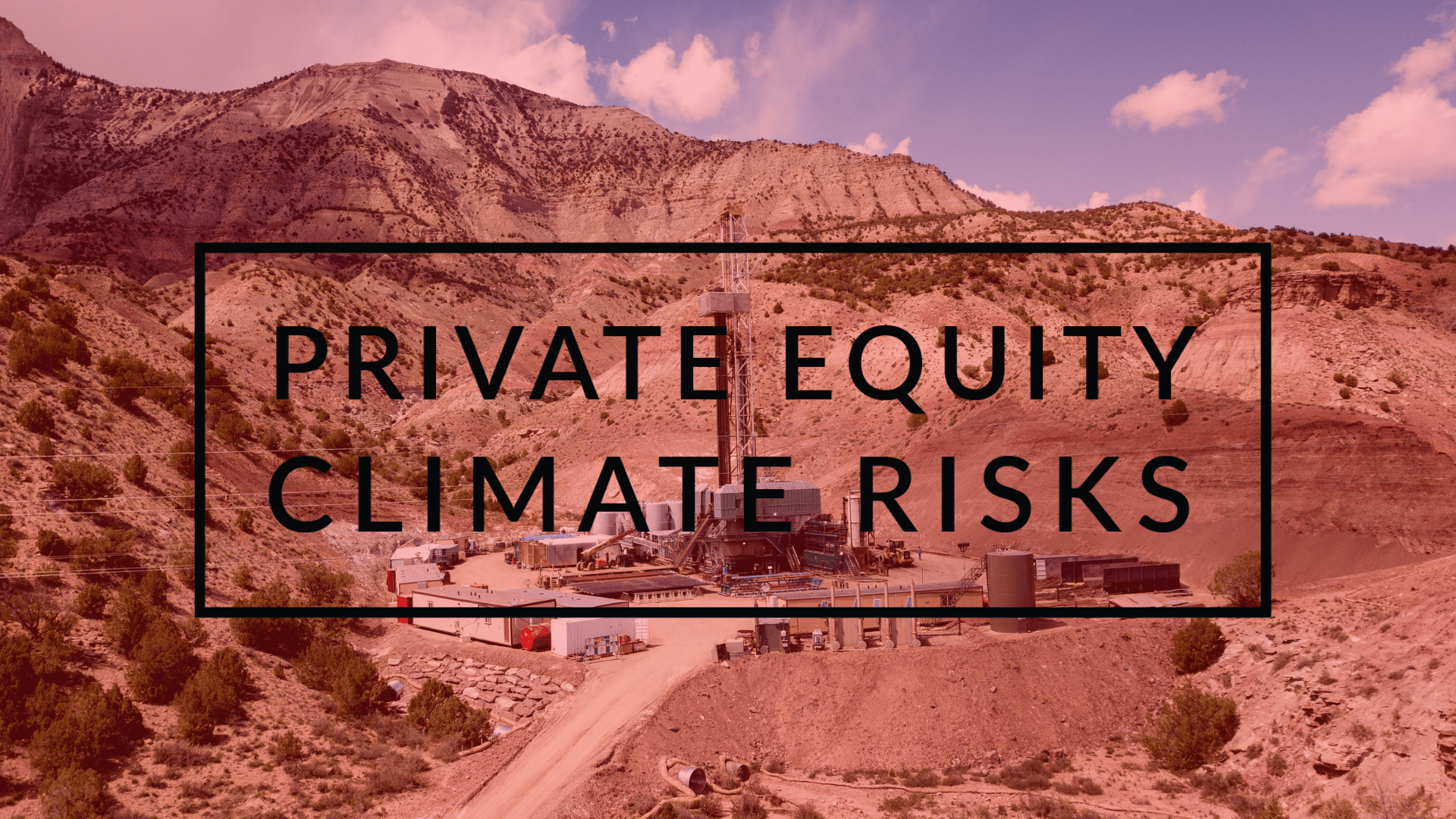 Carlyle's Upstream Investments and the Energy Transition
The private equity firm has invested in companies unlikely to be economically viable in a low-carbon world.
A new report reveals that The Carlyle Group—one of the world's largest private equity firms with $369 billion in assets under management—is invested in upstream energy companies unlikely to be economically viable in a low-carbon economy, exposing investors to significant climate and financial risk. The findings are part of a wider consortium project on private equity's role in the climate crisis. The new Carlyle-focused report was written by analysts at the Carbon Tracker Initiative (CTI), with editing and research support provided by the Private Equity Stakeholder Project (PESP) and Global Energy Monitor (GEM).
Key Report Findings
Carlyle's portfolio has been relatively more exposed to transition risk than almost all of the oil majors. A significant portion of the capex that Carlyle's portfolio companies have earmarked for future projects is only compatible with a slower transition, and higher temperature (2.5°C) scenario.
Carlyle subsidiary NGP Energy Capital's transition risk profile is not much better, with less than 30% of its portfolio companies' potential project options falling within a low-carbon, 1.65°C world.
None of Carlyle nor NGP's investments have been fully aligned with the Paris Agreement. This should be particularly concerning for investors who are concerned about the climate alignment of their own investments.
Almost all Carlyle and NGP portfolio companies analysed would see oil and gas production volumes fall if they were to become aligned with the Net
Zero Emissions (1.5°C) scenario. But company capex plans betray companies' intentions to continue expanding production despite the IEA's call for 'no new projects' for 1.5°C.
Carlyle's 'net zero' target for its portfolio companies is not aligned with the goals of the Paris Agreement as it does not cover Scope 3 emissions and excludes its minority investments.
Investors should push Carlyle and NGP for stronger transition planning supported by Paris-aligned climate targets. These should be accompanied by disclosures of the emissions embedded within their portfolios, as well as the emissions intensity of their operations.
Read the full report HERE.